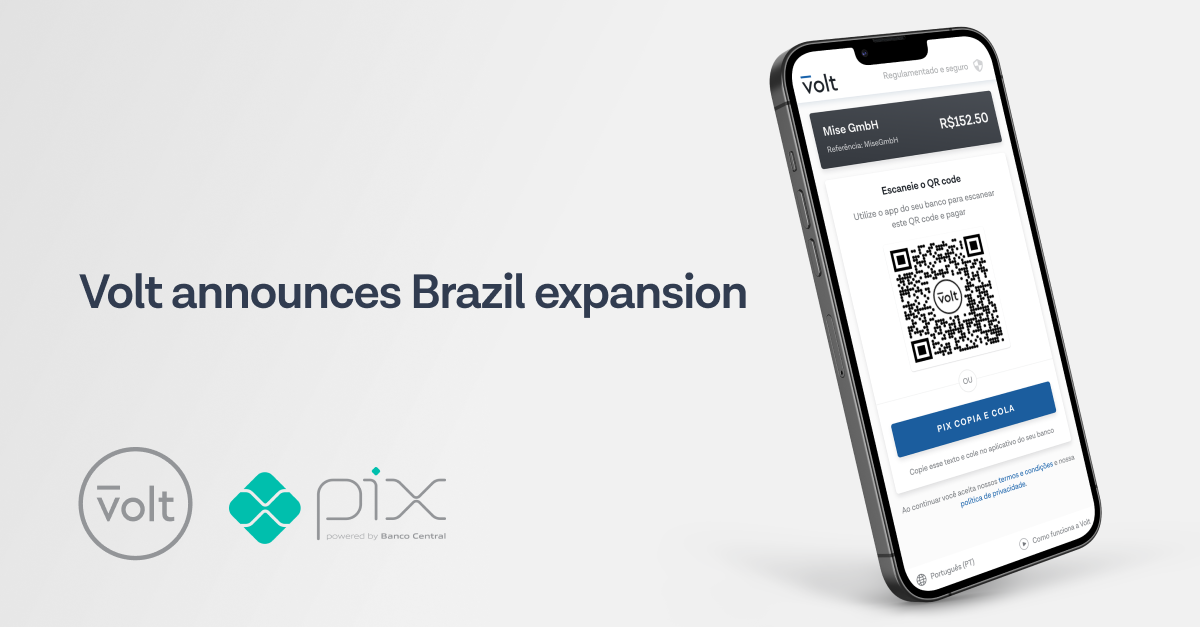 UK-based open payments gateway Volt is targeting Latin American market with the expansion of its footprint to Brazil.
As part of its expansion, the firm has set up an office in São Paolo and has integrated Pix, Brazil's domestic instant payments network.
The move is expected to enhance payment conversion rates, reduce lengthy settlement times as well as expensive card infrastructure for Volt customers who want to access Latin American markets.
The firm has more than 5,000 bank connections on the PSD2 Open Banking network across Europe.
For customers without regional footprint in Brazil, Volt will act as the merchant of record in-country and oversee currency export, FX and declarations to the Central Bank of Brazil.
Volt founding director LATAM André Faria said: "Brazil's rapidly growing e-commerce market and traditionally underserved customer base has created a landscape ripe for payments innovation. A year since its inception, we have seen a stratospheric rise of the Pix platform with unrivalled consumer adoption.
"By building on this already well-established instant payments network, we are enabling both domestic and export payments for local and international businesses – whether they have an on-the-ground presence or not – at the speed of now."
Pix, launched by the Brazilian central bank last year, enables users to transfer money without requiring a credit or debit card.
The platform is said to have more than 90 million active accounts at present, with over 17 million new users signing up in the last two months.
Volt founder and CEO Tom Greenwood said: "Our decision to expand into Brazil aligns with our ambition to unite these disparate and often fragmented systems into a single and unified payments interface through which merchants can receive payments account-to-account and in real time."
In June this year, Volt raised $23.5m in a Series A funding to expand into new geographies and bolster its global instant payments presence.
The investment round was claimed to be the largest Series A for the open banking industry.