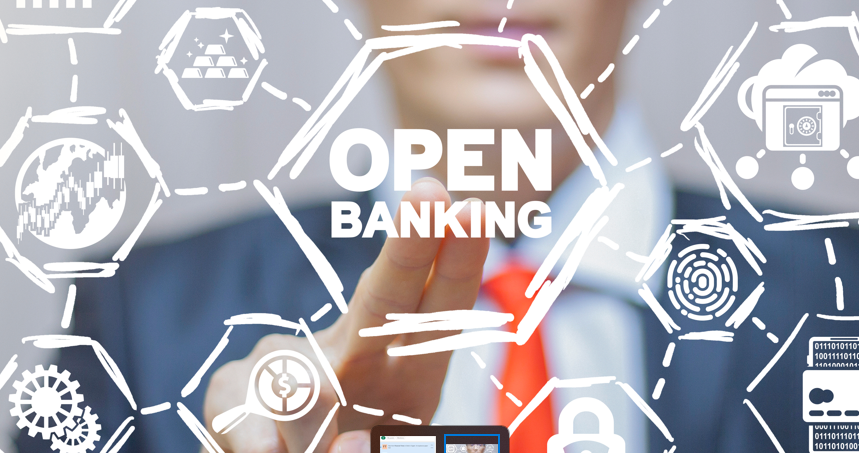 Open banking payments in the UK continue to break records. In July, 11.4 million payments represent a 9.3% increase in total payments compared with the previous month. highlighting the growing adoption of open banking services.
Year-to-date data for 2023 against 2022 shows that total payments have doubled, up by 102.4%.
In July 2023, the number of active payment users surged to 4.2 million, a 10.5% rise from June 2023 and up 68.2% on July 2022. This robust growth signals a growing use among consumers using open banking solutions to manage their finances effectively.
Among the key drivers of growth are single domestic payments. Such payments totalled 10.5 million transactions in July, marking an 8% increase from June. This was propelled by several significant events, including government payments solutions and the onboarding of leading UK financial institutions and investment platforms.
These institutions have introduced 'pay by bank' options. This allows users to conveniently fund a wide variety of savings and investment products. Notably, these transactions align with the top three use cases for open banking transactions, ranked in order of volumes.
Open banking: top three use cases
Account top-ups. Users embraced the option to top up their e-money transactional or current accounts, as well as savings and investment (S&I) products. This demonstrates the convenience and efficiency that open banking brings to managing personal finances.
Credit card bill payments. Open banking streamlined the process of settling credit card bills, offering users a seamless way to make payments towards their credit card balances and simplify their financial management.
E-commerce. Open banking's impact on online shopping, especially in e-commerce, is notable. Vendors, in particular, benefit from cost savings on card transaction fees. While currently more prevalent in e-commerce, this payment option lets vendors confirm receipt of funds before releasing goods, enhancing financial security and potentially transforming vendor strategies.
Variable recurring payments growth
Variable recurring payments (VRPs) also saw substantial growth, with 872,000 transactions in July. This represents an 28.7% increase on the previous month.
All-time data shows that single domestic payments have now reached 163.2 million. For the year-to-date the growth is more pronounced. Single domestic payments have surged to 65 million. This represents a significant increase of 95.6% compared with the same period last year.
Marion King, Chair and Trustee of Open Banking Limited
"The strong and sustained growth in open banking payments underscores the rapid pace at which open banking is reshaping the financial and payments landscape. It reinforces the pivotal role open banking plays in driving financial inclusion, innovation, and consumer empowerment.
"As open banking continues to redefine the way people manage their finances, the doubling of total payments in just one a year is a remarkable achievement and testament to the transformative impact of open banking."
Sarah Cardell, Chief Executive of the Competition and Markets Authority
"It is fantastic to see how many consumers have benefited from Open Banking since the CMA's retail banking market investigation Order was issued in 2017. Open Banking has transformed the way millions of people manage their money and today's announcement is further evidence of the significant progress that has been made since 2017."
Tom Voaden, Head of Partnerships at BR-DGE
"2023 has been an unprecedented year for Open Banking uptake in the UK with this new data highlighting a positive shift in adoption rates. Many across the industry are now seeing how Open Banking technology offers greater choice to consumers, and less costs for merchants. Whilst merchant interest remains elevated, on the ground, this is cautious interest – merchants want to know more about the technology but do not necessarily want to be one of the first movers. General use within e-commerce still has a long way to go, as merchants gradually become comfortable with utilising these new tools.
"For now, the market is still saturated with various players offering Open Banking technology. Therefore, the more differentiation between products and offerings, the better this is for merchants who are looking for the best provider. Reach across markets is also a key factor in merchant decision-making, as enterprise organisations want solutions that can fit their global model, not just tools that will work in specific markets like the UK. This is a hurdle that most new innovations in payments will have to overcome, if they have their eyes set on global adoption."
Siamac Rezaiezadeh, VP Product Marketing and Insights at GoCardless
"11 million open banking payments in one month is a fantastic milestone, and it clearly shows the appetite from both consumers and businesses to send and receive payments in this way. At the same time the use cases, while growing, are still largely based on account top ups, credit card payments and a smattering of other examples. When you compare this to the billions of payments each year that go through direct debit and card systems, it's obvious that open banking payments have a lot of room to grow. There are many levers to pull, but one starting point could be the expansion of VRP into more commercial use cases such as utilities, government payments and other financial services such as insurance. Then the numbers would really start to skyrocket."