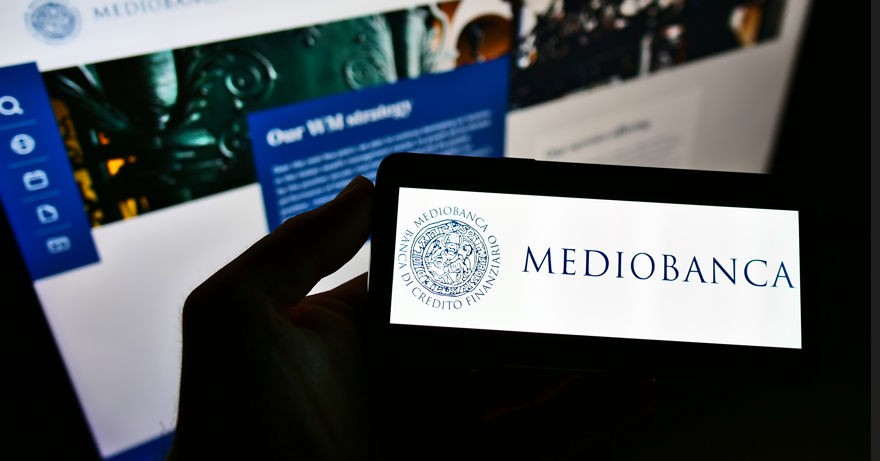 Mediobanca is teaming up with UK-based global company builder and early-stage investor Founders Factory. The collaboration is underpinned by an €12m investment from Mediobanca. Specifically, the parties are launching a new fintech venture studio and accelerator. This joint venture aims to facilitate innovation in financial services by supporting international early-stage fintech startups. At the same time, it will further boost Italy's thriving startup ecosystem.
JV to back 35 fintechs in next five years
The Mediobanca/Founders Factory joint venture will build and invest in 35 fintech businesses over the next five years. The venture studio will build, finance and launch new fintech ventures that utilise advanced technologies such as blockchain and AI. The overall aim is to innovate the financial services market in synergy with Mediobanca's strategy and capabilities. In tandem, Founders Factory and Mediobanca will operate a new accelerator programme. This will invest in and support more established early-stage fintech ventures in Italy and internationally.
According to the joint venture, selected entrepreneurs will benefit from access to vital startup capital. In addition, they will benefit from Founders Factory's global network, operational support and fintech expertise. This will be combined with Mediobanca's commercial access and knowledge to multiple routes to financial practices, from wealth management to consumer banking.
Founders Factory deal complements Mediobanca one brand, one culture strategy
The partnership with Founders Factory fits into Mediobanca's 2023-26 'one brand, one culture strategic plan. The initiative envisages a significant strengthening of the group's technology ecosystem. The Group's digital agenda includes, as priorities, the enhancement of digital channels in order to propose a more effective customer experience. It also incorporates the evolution of digital platforms and the adoption of artificial intelligence solutions to support the sales force. And finally, a digitalisation and automation path aimed at cost optimisation.
"In recent years we embraced the opportunities that technology has created in the financial sector. We have done so in Wealth Management with the launch of CheBanca. In consumer banking, with investments in Buy Now Pay Later. And in corporate and investment banking with the recent partnership signed with Arma Partners. We want to continue to serve the talent of our people and the user experience of our customers with the most advanced tech solutions" said Alberto Nagel, CEO of Mediobanca.
Founders Factory: notable ventures include Acre, Qumata and ClearGlass
"With this joint venture we will seize new opportunities, further strengthening the group's technology ecosystem. And through the adoption of innovative models, it will allow us to respond effectively to market expectations" – added Nagel.
Founders Factory is a leading global fintech player. It has established a long-term relationship with UK financial services operator, Aviva. Specifically, it has built and invested in nearly 50 financial technology ventures, including Acre, Qumata, and ClearGlass. This new partnership with Mediobanca is designed to cement its commitment to the fintech sector. And establish itself as a key figure in Italy's startup ecosystem.