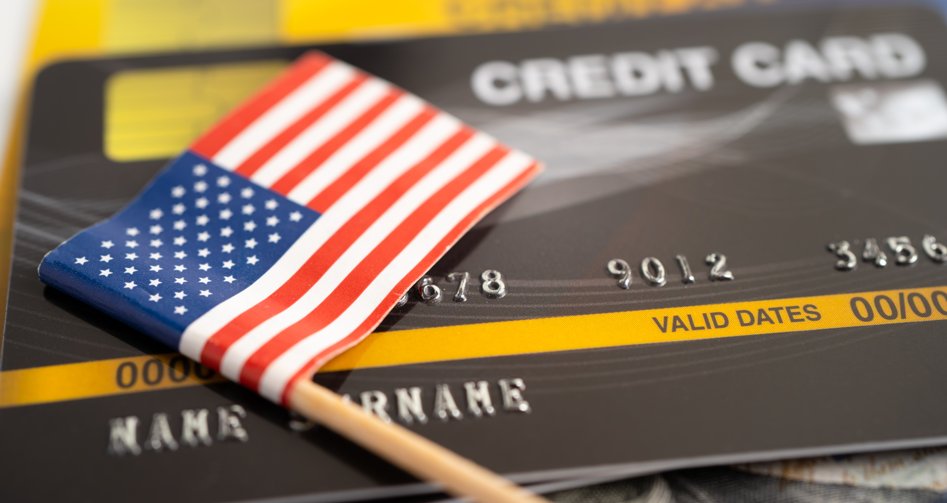 51% of US credit cardholders now carry revolving debt at an average overall self-reported interest rate of 14.8%. The figure is disclosed by the JD Power 2023 US credit card satisfaction study.
Total US credit card debt increased $45bn between April and June of this year. It has now topped the $1trn mark, according to the New York Federal Reserve. As the overall financial health of cardholders deteriorates, customer satisfaction with rewards programmes and other perks designed to build loyalty is suffering.
"The pandemic-era savings cushions are gone, said John Cabell, managing director of payments intelligence at JD Power. "The economy is shaky and consumers are leaning more heavily than ever on their credit cards to cover day-to-day expenses. This is a make-or-break moment for card issuers. While high levels of revolving debt and declining financial health typically have a negative effect on cardholder satisfaction and loyalty, issuers do have an opportunity to help customers by encouraging the use of payment plans and taking other steps to build goodwill and trust."
JD Power 2023 US credit card satisfaction study key findings
Revolving debt and cardholder financial health are in the spotlight. More than half (51%) of US credit card customers are maintaining revolving debt on their credit cards. Among cardholders classified as financially unhealthy, the percentage jumps to 69%. Among those with card debt in the financially unhealthy category, the self-reported interest rate climbs to 16.5%. This is still lower than many publicly reported averages might suggest. Further, only 11% of financially unhealthy cardholders strongly agree their card helps them control their spending.
Reward satisfaction suffers
Despite continual efforts by card issuers to build ever more competitive rewards programmes, rewards earning has the lowest level of overall satisfaction of the seven factors evaluated in the study. This is driven by less favourable ratings on the amount of rewards earned per dollar spent, especially among cashback cardholders. In fact, the top reason given for switching card providers is seeking a better rewards programme.
Annual fee cards most beloved
Cardholders who say their annual fees average $100 or more have the highest satisfaction with benefits and rewards earning. This is even more so than those who have cards with lesser or no annual fees. However, cardholders paying a hefty $500 or more in annual fees have more reservations. They show lower satisfaction with the attribute of reasonableness of annual fee, considering the rewards/benefits offered. Airline cardholders also have high rewards and benefits satisfaction. But it is offset by lower satisfaction with terms (e.g., interest rates, credit limits, fees).
Payment plans can be effective, but usage erratic
Cardholder participation in credit card payment plans is associated with a 102-point increase in customer satisfaction (on a 1,000-point scale). Despite these positive effects, few customers use these issuer-sponsored payment plans. Usage varies widely from a low of 9% to a high of 23%. Payment plans are used most often by cardholders who are financially healthy or overextended. Nearly half (41%) of the most vulnerable cardholders say they would be willing to consider a Buy Now Pay Later plan from a different lender.
Fintech issuers resonating with consumers
Newer credit card offerings from fintechs including Chime, Self, Ollo, Aspire are driving consistently higher levels of overall satisfaction. They also enjoy stronger levels of brand trust than traditional, bank-branded cards. Fintech issuers cater especially well to cardholders who are younger says JD Power. Such cardholders have credit card debt and are more focused on building credit than on earning rewards.
Study Rankings
American Express ranks highest in customer satisfaction among credit card issuers, with a score of 657, on a 1,000-point scale. This is the fourth consecutive year in which American Express has won a JD Power segment award. Bank of America (629) and Discover (629) each rank second in a tie.
Capital One SavorOne Rewards Card (666) ranks highest in customer satisfaction among bank rewards credit cards with no annual fee. Discover it Student Cash Back (658) ranks second and Blue Cash Everyday Card (American Express) (655) ranks third.
Bank of America Premium Rewards Elite (712) ranks highest among bank rewards credit cards with an annual fee. American Express Gold Card (693) ranks second and The Platinum Card from American Express (687) ranks third.
Platinum Secured (Capital One) ranks highest in customer satisfaction among bank credit cards with no rewards or annual fee (620).
JetBlue Plus Card (Barclays) ranks highest in customer satisfaction among airline co-branded credit cards, with a score of 643. Southwest Rapid Rewards Plus Card (Chase) (628) ranks second. Citi American Airlines AAdvantage MileUp Mastercard Card (614) ranks third.
Apple Card wins award for third successive year
Apple Card (Goldman Sachs) ranks highest in customer satisfaction among co-brand credit cards with no annual fee (655). This is the third consecutive year in which Apple Card and issuer Goldman Sachs have collectively won a segment award. Hilton Honors American Express Card (638) ranks second. Amazon Prime Rewards Visa Signature Card (Chase) and PayPal Cashback Mastercard (Synchrony Bank) (636) each rank third in a tie.
The US Credit Card Satisfaction Study, now in its 17th year, was redesigned for 2023. It measures customer satisfaction with credit card issuers by examining seven factors. In alphabetical order: account management; benefits; customer service; new account; rewards earning; rewards redeeming; and terms.