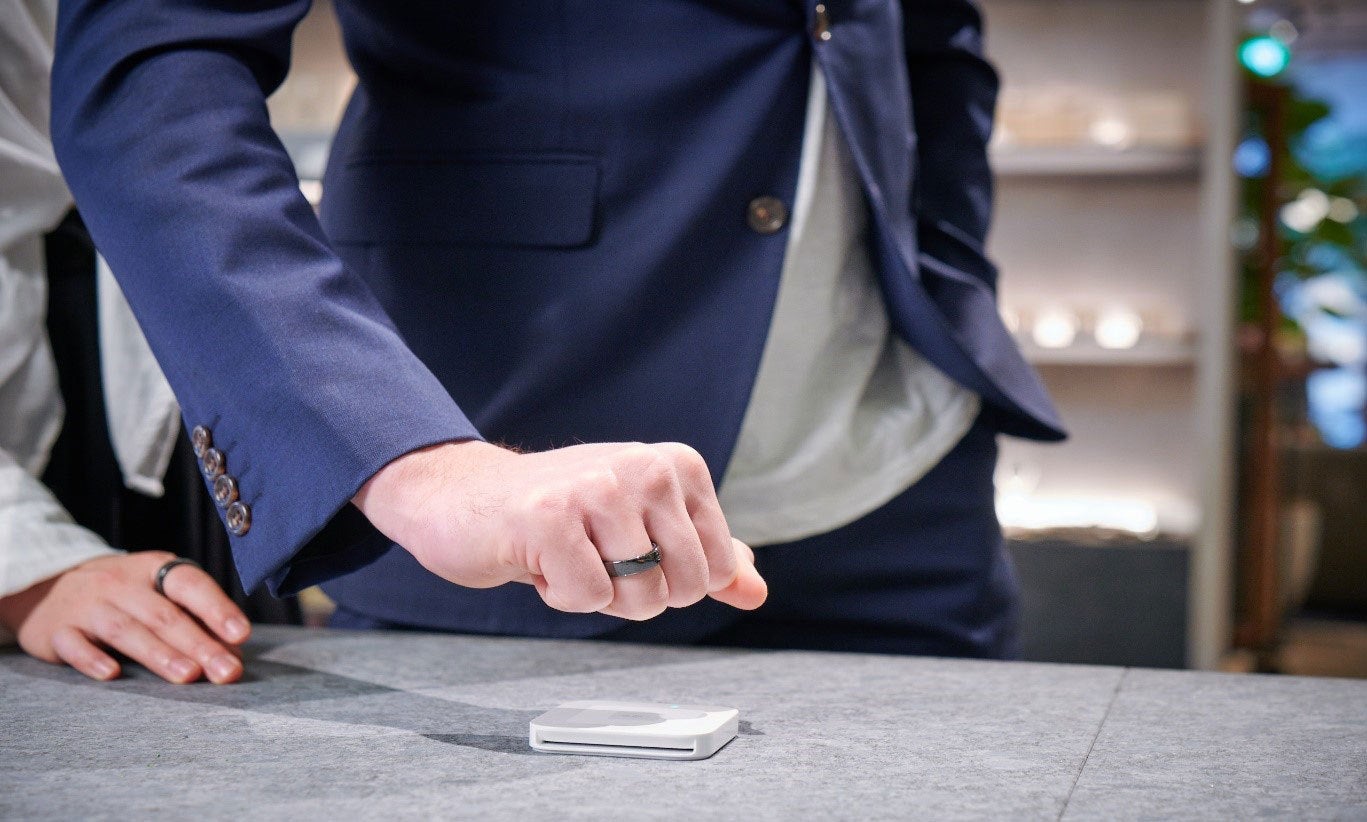 Japanese fintech startup EVERING has launched its new near-field communication (NFC) ring in collaboration with French company Thales.
EVERING's waterproof ceramic ring enables users to make contactless payments when held near the payment terminal.
Thales will offer a secure embedded chip and operating system for the firm's waterproof, battery-less smart ring. The French company will also provide card personalisation services.
The payment data on the NFC ring will be directly connected to the prepaid bank account of the user.
Thales teams in Asia will be responsible for all integration and personalisation work on the rings in close collaboration with EVERING.
Thales in Japan country director Cyrille Dupont said: "We are delighted to partner with EVERING, a company that is bridging technology and fashion with the launch of their contactless payment ring.
"With this partnership, Thales is accelerating our business development efforts with alternative payment issuers in Japan, including Fintech companies, as we continue to refine our technology for wearable devices."
The launch comes at a time when the pandemic accelerated the adoption of contactless payment technology amongst the consumers.
According to EVERING CEO Takeshi Kawada, EVERING ring can be 'a solution that can drive Japan towards becoming a cashless society'.
Kawada said: "We decided to partner with Thales because of their proven track record in security and encryption technologies.
"With this partnership, we assure our customers that their financial transactions remain safe and secure and that the ring is equipped with international-standards of security technology."
In February, Saudi Telecom Company's digital payments unit stc pay partnered with Thales to launch a new contactless card.