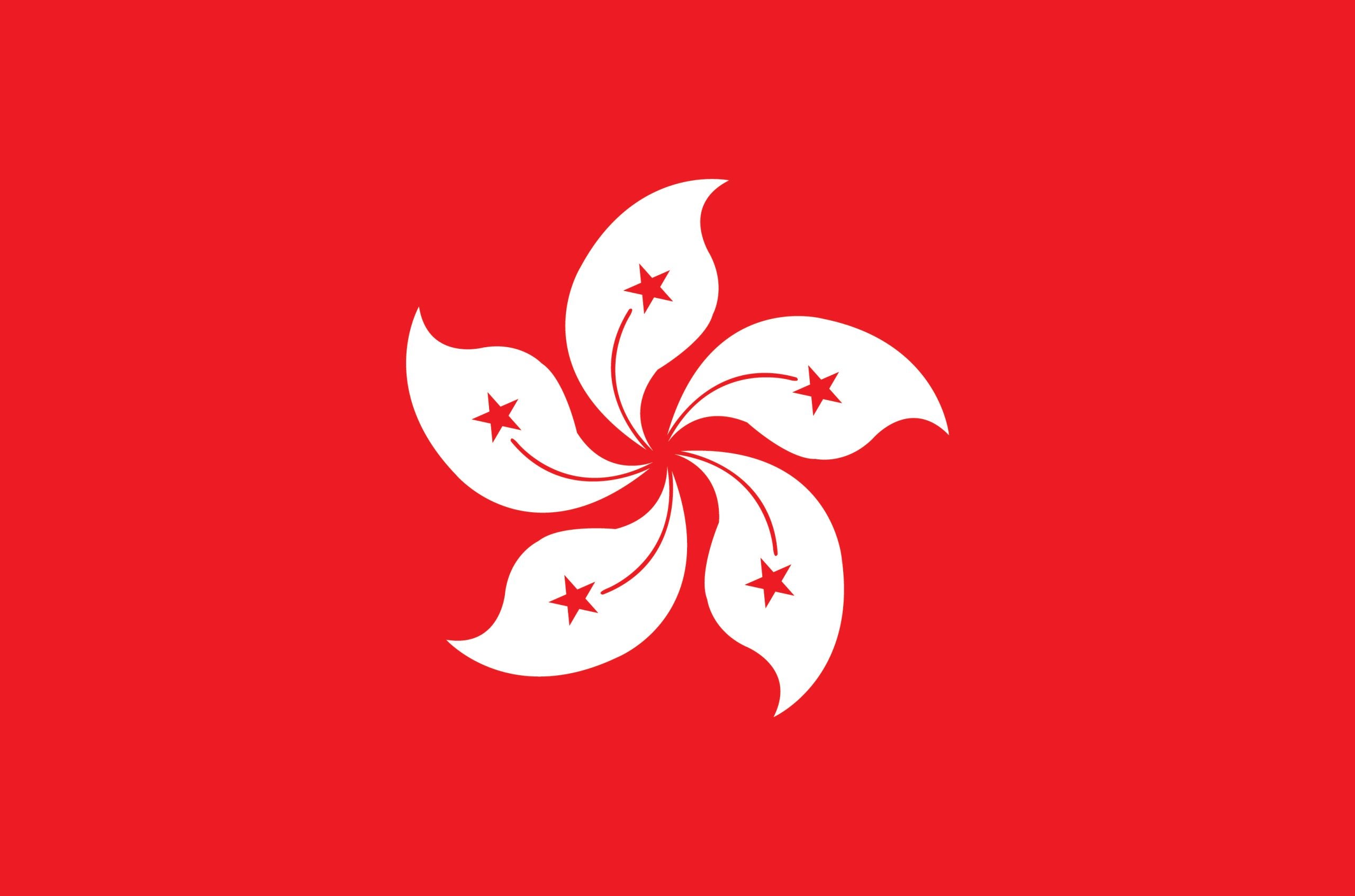 Hong Kong's card payments market is expected to grow by 4.8% to reach HKD1.06trn ($136.0bn) in 2023, supported by an economic rebound and a growing consumer preference for electronic payments, says GlobalData, publishers of EPI.
According to GlobalData's Payment Cards Analytics, Hong Kong saw a decline of 14.8% in card payments value in 2020, as it grappled with the pandemic and its economy fell into recession. However, with the economic rebound, Hong Kong's card market revived in 2021 registering 9.5% growth. The economy again contracted by 3.5% in 2022 due to soaring inflation, rising unemployment, and ongoing geopolitical uncertainty. This affected consumer spending and impacted card payments, which registered a slower growth of 3.2% in 2022.
Cash displacement gathers pace
Ravi Sharma, Lead Banking and Payments Analyst at GlobalData, said: "Cash is still a popular payment method in Hong Kong, especially for day-to-day, low-value transactions. However, consumers are increasingly using payment cards, supported by the government's push for a cashless society. The convenience of electronic payments, well-developed payment infrastructure, a growing preference for contactless, and e-commerce payments are all facilitating increased payment card usage in Hong Kong."
Credit and charge cards are the preferred payment cards, accounting for 71.7% of card payments value in 2022. This is mainly due to the associated reward programs, which are more beneficial than debit cards. Credit cards also have wider acceptance among merchants, while debit cards are not that popular.
Also, with a rise in inflation, demand for credit cards offering flexible payment options is increasing among consumers in Hong Kong. To benefit from this trend, in March 2023, HSBC partnered with Visa to launch Visa instalments to HSBC Visa credit card customers in Hong Kong. It offers customers to avail EMI facility at more than 4,500 online and physical stores in Hong Kong.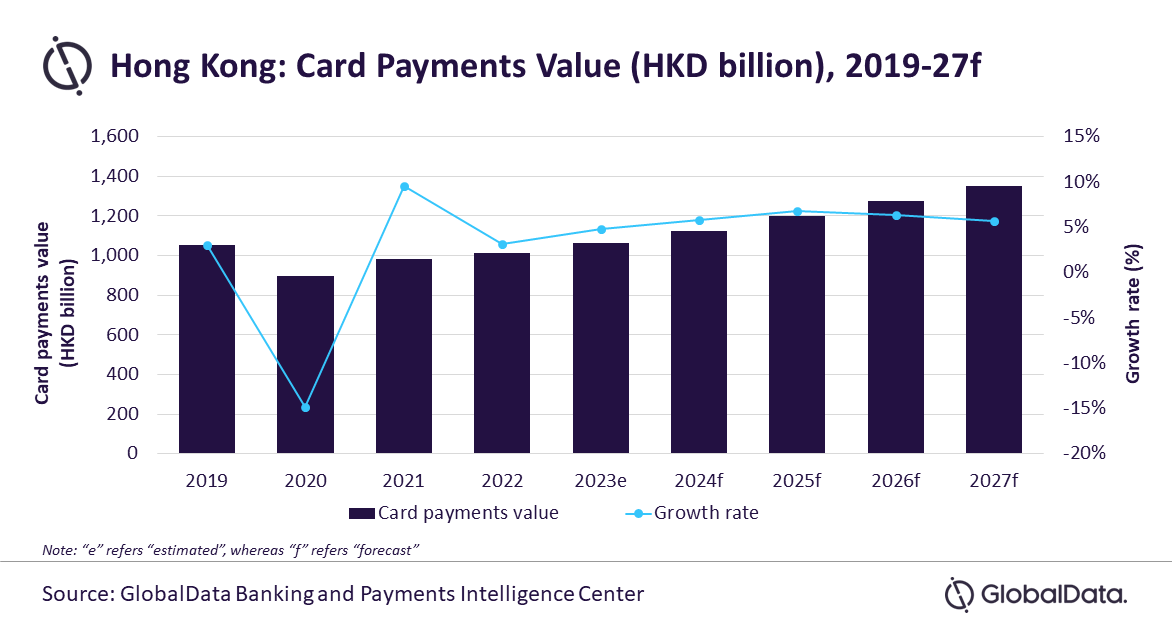 Debit cards account for the remaining 28.3% share of card payments in 2022. The key reason for low debit card usage is the limited acceptance of domestic EPS debit cards. These cards can only be used for offline payments in the country.
E-commerce growth is also anticipated to support Hong Kong's payment card market, especially credit and charge cards. According to GlobalData's 2022 Financial Services Consumer Survey*, credit cards are the most preferred payment method for e-commerce payments accounting for over one-third of total online purchases.
Hong Kong card payments: market to grow to $173bn by 2027
Sharma added: "Despite challenging macro-economic conditions, Hong Kong's card payments market is expected to remain resilient and grow at a healthy compound annual growth rate (CAGR) of 6.2% to reach HKD1.35trn ($172.8bn) by 2027. The economic rebound, rise in consumer preference for non-cash payments, and government's efforts to spur consumer spending will aid card payments growth in Hong Kong."
GlobalData's 2022 Financial Services Consumer Survey was carried out in Q2 2022. Approximately 50,000 respondents aged 18+ were surveyed across 40 countries.