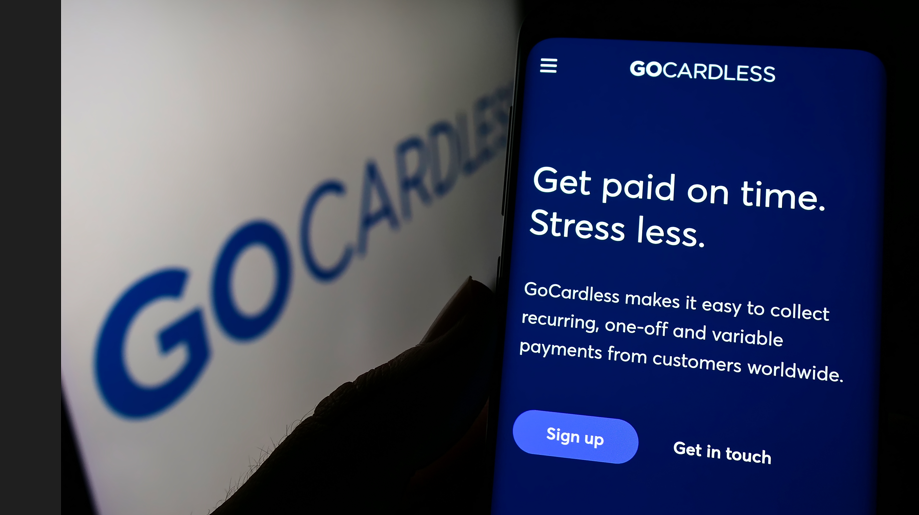 Bank payments company, GoCardless, is renewing its strategic partnership with Xero, the global small business platform, for another five years.
The agreement builds on a long-term relationship which started in 2016. The collaboration is focused on helping small businesses get paid faster. For GoCardless this also represents a doubling down in the accountancy space. This is a key sector for the fintech as it executes on its ambitious growth plans.
Small businesses face some of the most challenging economic conditions in recent history, and the pressure is impacting business owners.
According to Xero's Global state of small business owner wellbeing report, the wellbeing of small business owners is at a level below that of the general population, weighed down by a range of challenges, including cash flow. Through this partnership, Xero's small business customers can improve their cash flow. And get paid up to twice as fast by seamlessly connecting their online invoice payments to the GoCardless platform.
Instant, one-off payments powered by open banking in the UK, PayTo in Australia
Xero's customers can use GoCardless directly within the Xero platform to easily collect recurring and one-off payments without hidden fees. This is through both direct debit, which minimises the likelihood of late payments. A GoCardless feature to collect instant, one-off payments is powered by open banking in the UK and PayTo in Australia.
In addition, small businesses can reconcile payments directly in the Xero platform, reducing administrative burden. For accountants and bookkeepers, the integration provides an accurate and up-to-date picture of a company's financial position. This eliminates the need to follow up with clients about their accounts.
Leigh O'Neill, EGM – Money at Xero, said: "We're excited to strengthen our relationship with GoCardless by renewing our partnership. More than ever, with macroeconomic pressures, small businesses are needing different ways to maintain a healthy cash flow. Our partnership with GoCardless offers Xero customers the ability to tap into GoCardless' global bank payment network so they can get paid faster."
Seb Hempstead, VP of Partnerships, GoCardless, added: "Our relationship with Xero started with our shared ethos of supporting small business. Throughout the years our joint customers have told us how much this strategic partnership has transformed their business."
The GoCardless integration is available to all Xero subscribers in the UK, Australia, Canada, Ireland, New Zealand and the US.
GoCardless: $2.1bn valuation, Nordigen acquisition
GoCardless currently works with a roster of more than 350 partners, including Xero. Businesses can seamlessly integrate GoCardless into the software they already use, managing payment and other business activities in one place. Each year GoCardless processes more than $30bn of payments across 30+ countries. GoCardless raised $312m in an investment round at a valuation of $2.1bn last February. The series G fundraise was led by Permira. BlackRock Private Equity Partners also joined the round as a new investor.
And last July, GoCardless acquired Nordigen, the open banking data provider. The Nordigen deals means GoCardless helps businesses make faster and more informed decisions through easy access to bank account data.