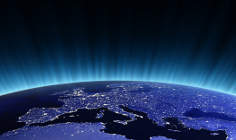 The clearing and settlement operation of the Euro Banking Association (EBA), EBA Clearing, has partnered with IBM and SIA to launch a third processing site for its pan-European retail payment platform STEP2.
The decision comes ahead of the February 2014 SEPA migration end-date and the expected increase in the number of operations to be processed.
According to EBA Clearing, a third of the SEPA Credit Transfers and over 80% of the SEPA Direct Debits channelled through ACH infrastructures are sent through STEP2 and distributed to over 4,700 reachable banks in 32 countries.
EBA Clearing said the enhanced processing speed and capacity of the platform will allow the processing of up to 500 million SEPA Credit Transfers and SEPA Direct Debits within a day, including R-messages, by March 2013.
To meet the requirements of CPSS-IOSCO Principles for Financial Market Infrastructures, the third site will be located in another country and more than 400km away from the primary sites in Milan, in order to avoid the risk of all three sites being affected by the same natural disaster or any other major impact. The new site is to be delivered by the end of 2013, ahead of the SEPA migration end-date.
EBA Clearing chief executive Gilbert Lichter said: "STEP2 is a well-proven pan-European retail payment platform with direct settlement in TARGET2 and is best-positioned to meet the need of banks and banking communities across SEPA for a highly efficient Automated Clearing House (ACH) infrastructure".