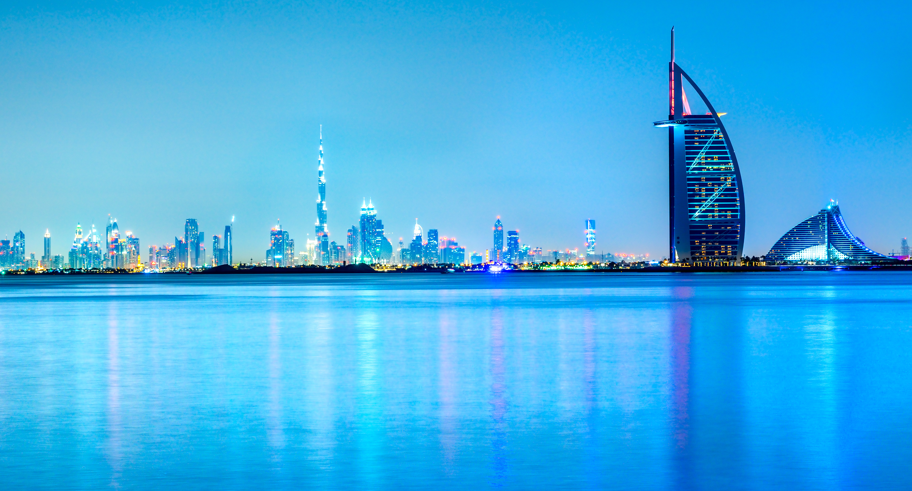 Mastercard has agreed its first digital partnership in the MENA region. Specifically, it has teamed up with Dubai's Department of Economy and Tourism. The digital city partnership aims to accelerate the emirate's economic growth targets in line with Dubai Economic Agenda, D33.
Sheikh Mohammed bin Rashid Al Maktoum, VP, Prime Minister of the UAE and Ruler of Dubai, unveiled D33 in January.
Dubai Economic Agenda D33
The D33 agenda includes the launch of innovative projects that will drive sustainable economic growth. The end goal is to make Dubai the fastest, safest and most connected city in the world. In addition, the agenda sets out the target of doubling GDP by 2033.
To achieve these goals, Dubai will accelerate growth by investing in human development and advanced technology.
The Dubai deal with Mastercard will harness the card platform's multi-rail payments network and data-driven digital commerce technology. This connects over 100 million merchants globally across all sectors and segments to address key priorities of the D33 Agenda.
The Dubai/Mastercard deal will lead to the development and implementation of a multi-year Digital Partnership programme in Dubai. This will focus on a number of areas including enabling growth of trade and exports. The collaboration aims to enable new international trade opportunities for businesses and expand export capabilities. In particular, it will leverage Mastercard's expertise in facilitating secure and efficient payment transactions.
Supporting SMEs, attracting talent, boosting tourism
The MoU will also develop SMEs and enable innovation. The partnership will prioritise the growth of small and medium-sized enterprises. It will provide them with digital tools, resources, and mentorship to foster innovation, competitiveness, and sustainability.
In addition, the deal aims to attract and develop talent. Dubai and Mastercard will work together to attract and nurture Emirati and global talents in the digital sector. The deal seeks to foster a skilled workforce equipped with the necessary capabilities to drive the city's digital economy forward.
Finally, the digital city partnership aims to leverage digital technologies to further enhance Dubai's tourism industry. Implementing innovative payment solutions and improving visitor experiences, will support Dubai's vision to become a top three global destination for visitors across leisure, business and specialised services.
Hadi Badri, CEO of Dubai Economic Development Corporation at DET, said: "This digital city partnership with Mastercard, a renowned global brand, comes at a pivotal time. We are focused on delivering the goals of the Dubai Economic Agenda 2033. We are partnering with a global connector of digital payments to strengthen Dubai's position as the world's most connected city. Mastercard has a track record of successful partnerships with companies across a broad range of sectors and segments. This initiative signifies a new paradigm of economic collaboration at the city level.
J.K. Khalil, Cluster General Manager, MENA East at Mastercard, said: "At Mastercard, we recognise the limitless potential of partnerships in driving inclusive and sustainable development. We are forging meaningful collaborations to accelerate digital transformation across the globe. Mastercard has a proven track record of supporting governments in digitising public services, empowering small businesses, fostering talent and fuelling tourism.
UAE drive to boost FDI
The UAE is ramping up its efforts to accelerate economic growth. For example, it has established a new investment ministry to bolster FDI.
As reported by EPI's sister title Investment Monitor earlier this month, the UAE attracted $21bn (Dh77.12bn) in FDI in 2021, compared with $19.9bn in 2020, according to the UN Conference on Trade and Development's World Investment Report 2022. The UAE ranked first for FDI inflows in the Middle East and North Africa region in 2021, accounting for 31% of total inflows. Meantime, a growing number of multinational corporations are setting up offices in Dubai to benefit from its business-friendly environment.