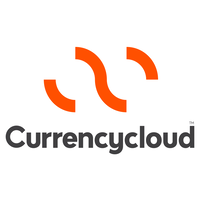 UK-based global payments platform Currencycloud has joined forces with tech company Tribe Payments to offer new banking-as-a-service (BaaS) solution to fintechs and banks.
The partnership will deliver transparency in foreign exchange (FX) costs charged on card transactions.
The companies will also provide customers with access to multi-currency wallets.
Tribe Payments partners, which include fintechs and digital banks, will now have access to real-time, wholesale FX rates.
This integration on FX payments will be available in the fourth quarter of this year.
Tribe Payments chief commercial officer Alex Reddish said: "At Tribe Payments, we are on a mission to make payment processing simple and secure while letting our partners scale quickly.
"So, this partnership with Currencycloud is perfect as it gives increased scalability to our partners, ensuring they are growing their competitive advantage. We are really looking forward to growing this partnership to mitigate our customer's pain points."
Moreover, by leveraging Currencycloud Spark, Tribe Payments plans to roll out unique named virtual accounts in 35 currencies, to receive, store funds, and make payments anywhere overseas.
Currencycloud co-founder and head of strategic partnerships Stephen Lemon said: "Our partnership with Tribe payments is really helping digital banks and fintechs gain access to a wholesale, quick, and easy solution to enhance their customer experience."
Currencycloud in 2020
Earlier this month, Canadian payments company Dunbridge Financial partnered with Currencycloud to support international payments.
Last month, UK-based payments solutions provider Contis collaborated with Currencycloud to offer global remittances.
In July this year, Currencycloud secured its e-money licence in the Netherlands.
This January, Currencycloud raised $80m from global heavyweights to fuel growth.