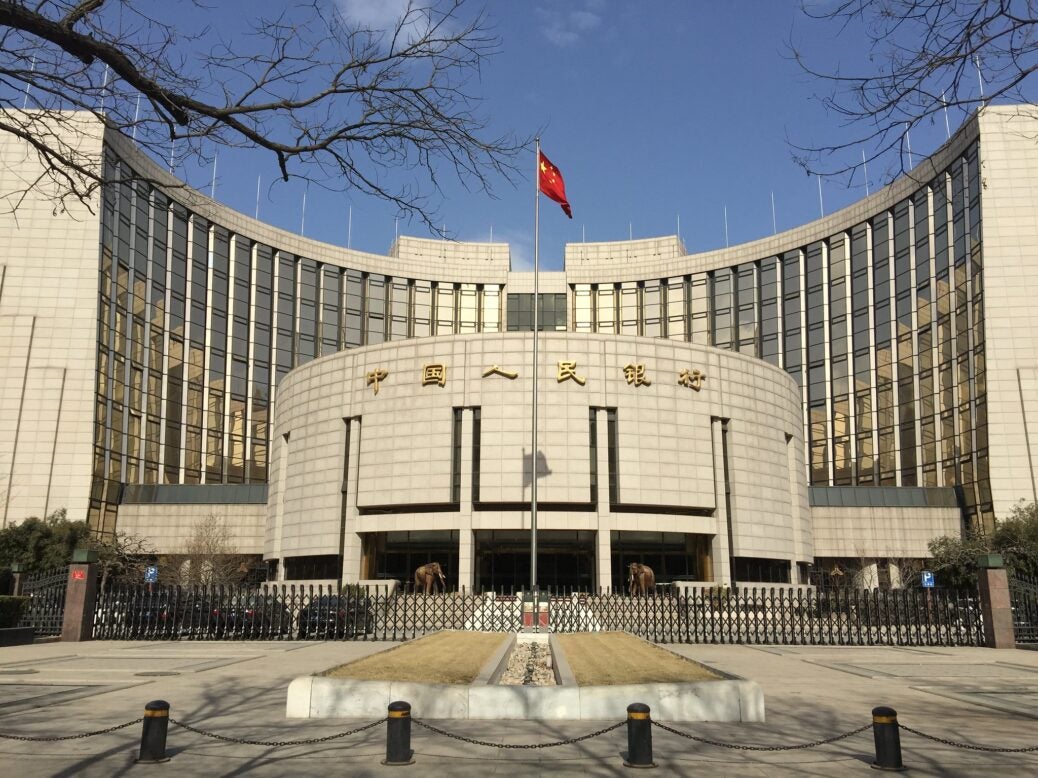 China is reportedly planning to mount pressure on internet platforms in a bid to strengthen consumer privacy and data security.
The People's Bank of China (PBOC) governor Yi Gang said that the country's regulators will take further steps to curb monopolistic behaviour among internet platform companies, Bloomberg reported.
Gang has been quoted as saying by the news agency at the Bank for International Settlements' conference on Regulating Big Tech: "We will continue to co-operate with anti-monopoly authorities to curb monopolies and actively deal with algorithm discrimination and other new forms of anti-competition behavior,"
He also added that the central bank is planning to further tighten the regulation of the payments sector and mandate all financial services companies to be licensed.
Under the PBOC's existing norms, technology platform businesses that offer financial services are required to establish holding companies.
It also requires all subsidiaries carrying out financial activities to be brought under such holding entities.
According to Gang, the central bank will now require the holding companies to consolidate their balance sheets and solidify their prudential regulations.
Recently, the PBOC urged platform businesses to set up their personal credit information business.
Gang said that these businesses will have to offer credit information services to financial companies through licensed agencies.
With this new move, PBOC aims to 'cut the direct link' between personal credit services and financial institutions.
It is also expected to help prevent information monopoly in the country while encouraging information sharing.
China has been strengthening the crackdown of fintechs since last year.
In November last year, the central bank pledged to step up the 'prudential oversight' of fintech firms, forcing Jack Ma's Ant Group to stall its initial public offering (IPO) a few days before it was slated to go public.
Ant has been asked to turn itself into a financial holding company, which will be subject to capital requirements similar to that of banks.
Recently, PBOC declared all crypto transactions and services are illegal, widening its ban on virtual currencies.