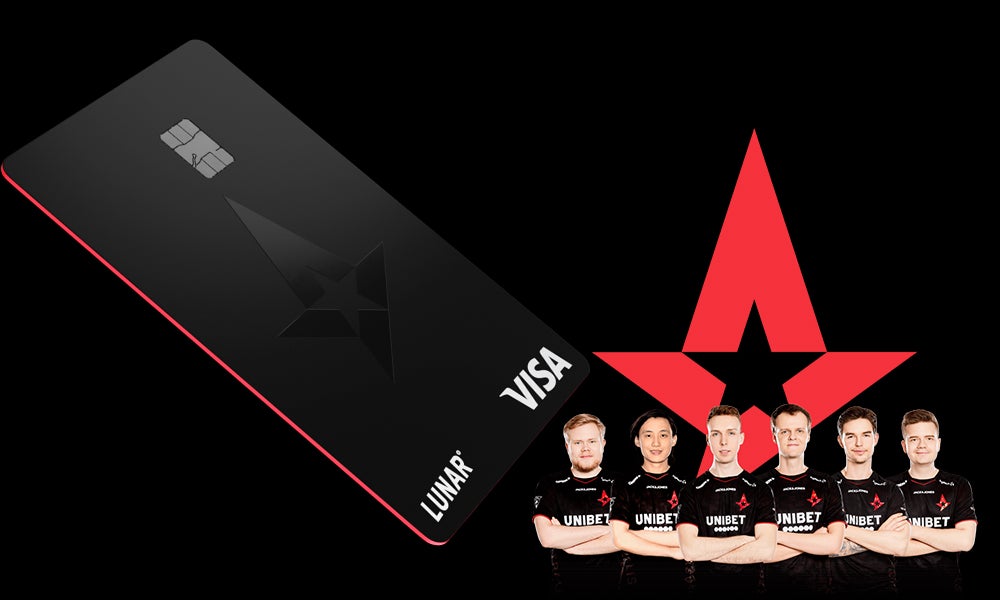 Denmark-based esports organisation Astralis Group has partnered with challenger bank Lunar to launch an exclusive Astralis-branded Visa payment card.
Astralis has inked a three-year deal with Lunar to provide a brand new banking experience, especially for the gaming enthusiasts.
The partnership covers subscribers with a payment card and an exclusive digital content of the Counter-Strike: Global Offensive (CS: GO) video game team.
The digital content includes interviews, player videos, behind the scene footage of the game, and more, available through the Astralis Universe in the Lunar banking app.
Lunar founder and CEO Ken Klausen said: "In our new partnership with Astralis Group around the Astralis team we morph banking and entertainment providing a whole new experience for the fans.
"We believe in building a banking experience that morphs banking and entertainment because ultimately that means our users are more likely to check the app, get in control of their finances and get the most of their money."
Astralis is known for its performance in CS: GO, with its team winning back-to-back majors and placed high in tournament leaderboards.
Through this new partnership, Astralis will join Lunar and help in the 'gamification' of banking experience for the young gaming audience.
Astralis Group co-founder and CCO Jakob Kristensen said: "Lunar's way of rethinking banking, use of gamification, and digital entertainment is very much in line with our strategy and it matches our primary target audience.
"We are upgrading our channels with new content, and the new partnership with Lunar gives us the opportunity to really bolster our digital channels and content around the Astralis team brand."