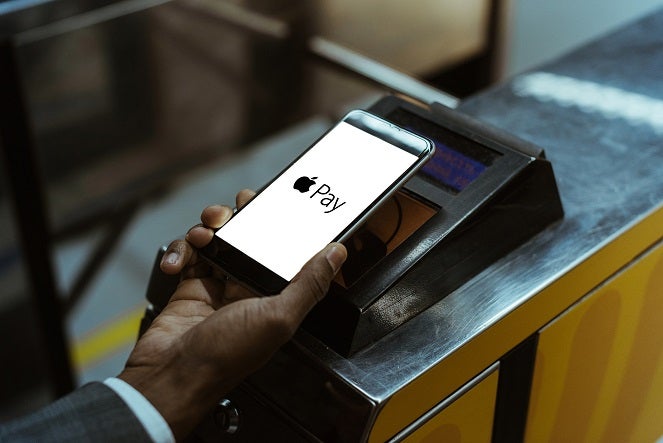 Apple Pay has overtaken Starbucks as the most popular mobile payment app in the US, according to research from eMarketer.
In 2018, 27.7m Americans used the app to make purchases, making Apple Pay the market leader. Since then, Apple Pay has grown at a rapid rate and in 2019 will have 30.3m US users. This figure represents 47.3% of proximity mobile payment users.
Following behind, the Starbucks app will have 25.2m users this year, representing 39.4% of proximity mobile payment users.
Yory Wurmser, eMarketer principal analyst, said: "Apple Pay has benefited from the spread of new point-of-sale (POS) systems that work with the NFC signals Apple Pay runs on. The same trend should also help Google Pay and Samsung Pay, but they will continue to split the Android market."
Google pay users are expected to rise to 12.1m users in 2019, while Samsung users will reach 10.8m.
These figures come as technology for proximity mobile payments is gaining traction in the US. In particular, these payments are becoming more common in retailers such as grocery stores.
Expanding its reach
According to Digital Trends, Apple Pay will be available in 70% of US retailers by the end of 2019.
As a result eMarketer decided to revise its figures upwards. Its reasoning was that Starbucks' growth is potentially more limited since it can only be used in Starbucks stores.
Total spending via proximity mobile payments is expected to approach $100bn in the US this year. This means that on average, a user will spend $1,545 per year using these types of payments, up more than 24% over last year.
Earlier this month, Dutch bank ABN AMRO connected with Apple Pay to allow its customers to make faster purchases. The payments app also expanded to more banks across Europe, which include ING in Germany and bunq in Austria.