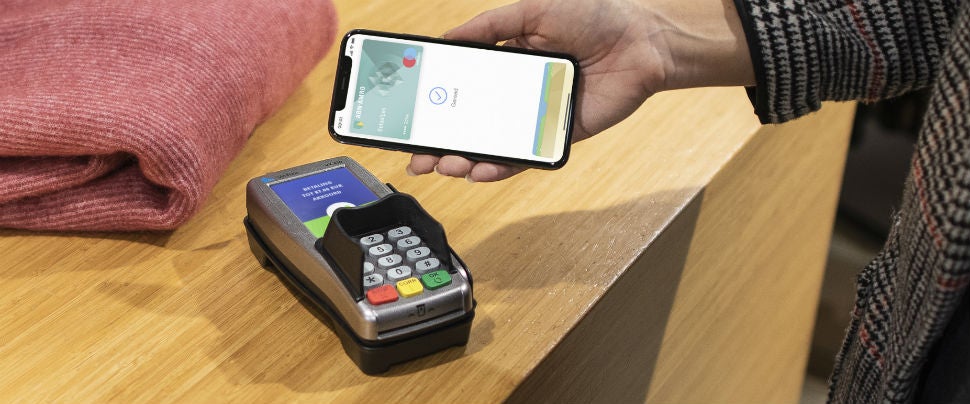 ABN AMRO has connected with Apple Pay to allow its customers to make fast and convenient purchases in store and online.
With Apple Pay, the actual card numbers are not stored on the device, nor on apple servers. Instead, a unique Device Account Number is assigned, encrypted and stored in the Secure Element on your device. Each transaction is authorised with a one-time security code.
Yvonne Duits, Product Owner, Payments, said: "We are pleased we can offer Apple Pay to our customers. We continuously work to bring new and innovative payment methods to our customers, so we're pleased to be able to offer Apple Pay."
Apple Pay first launched in 2014 and allows those with an iPhone or Apple Watch to pay in a number of locations. In addition, every purchase is authenticated with Face ID or Touch ID, or a device's pass-code.
More banks in Europe
This month, Apple Pay has also expanded to more banks across Europe. These include ING in Germany and bunq in Austria.
Ali Niknam, bunq CEO, said: "Austrian users can now enable both Maestro and Mastercard cards for ‌Apple Pay‌, so they get the best of both worlds. This gives them the freedom to pay with their iPhone or ‌Apple Watch‌, whenever they want, wherever they go."
The payments platform made its debut in Germany last December, allowing customers to take advantage of its services for the first time.
Wearables
Further branching out into contactless payments, ABN AMRO is the first bank to offer wearable payments.
In 2018, it launched a pilot in which 500 customers used wearables to make payments. Now, customers aged 18 or above, who have a debit card and mobile banking, can access wearables.
The Dutch Bank has a variety of wearable devices on offer. These include, watches, rings, key fobs and bracelets.