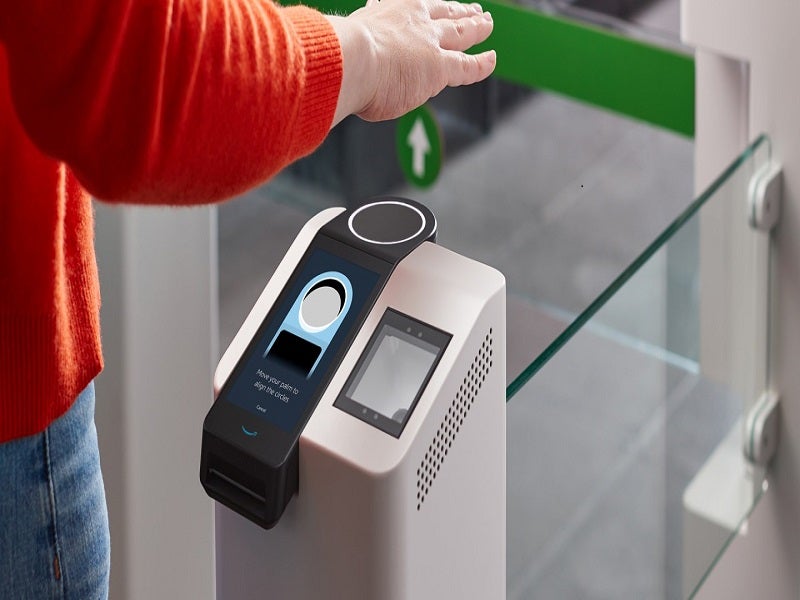 Amazon has introduced a unique biometric payment system dubbed "Amazon One" that allows customers to use their palm to make contactless payments.
Amazon One uses palm recognition capabilities and it has been initially made available at two main Amazon Go stores in Seattle, US.
Customers can now use Amazon One to enter the Amazon Go stores at 7th & Blanchard and in South Lake Union at 300 Boren Ave.
Other Go stores
At other Amazon Go stores, customers can continue to use the Amazon Go or Amazon app to enter the stores.
They can enter with associate assistance if they are making cash payments.
Amazon One is an additional option which the company aims to install near the traditional point-of-sale (POS) systems.
The company said that it aims to install this device at more Go stores in the coming months.
Signing up
First, customers need to visit an Amazon Go store where the Amazon One device has been installed. They need to insert their credit card into the device.
Then, customers can hold their palm over the device and follow the instructions to link the card with a unique palm signature.
They can choose to sign up with one palm or both and only a mobile phone number and a credit card are needed to sign up.
Once enrolled, they can use Amazon One to enter the Go stores and make payments by waving their hands over the device.
Technology
The new biometric payment system uses custom-built algorithms and hardware to create a person's unique palm signature.
As no two palms are alike, the device uses vision technology and most distinct identifiers on one's palm to create a signature.
Amazon selected palm recognition as it protects the customer's actual identity, and it is contactless.
It requires them to intentionally hold their palm over the device to make a payment.
Data security
Amazon does not store the customers' palm images on the Amazon One device.
The signatures are said to be encrypted and sent to the cloud, where the signature is first created.
Additionally, customers can also delete their biometric data using the Amazon One device or online at one.amazon.com website.
In its blog post, Amazon said: "We take data security and privacy seriously, and any sensitive data is treated in accordance with our long-standing policies.
"With this in mind, we designed Amazon One to be highly secure."
Third-party stores
The e-commerce giant aims to make in-store payments, presenting a loyalty card, and entering locations like stadiums, or badging into work more effortlessly.
Amazon is currently in talks with various clients to install the Amazon One device at third-party retail locations as well.
Amazon said: "We believe that Amazon One has broad applicability beyond our retail stores, so we also plan to offer the service to third parties like retailers, stadiums, and office buildings so that more people can benefit from this ease and convenience in more places.
"Interested third parties can reach out through the email address provided on our Amazon One website."