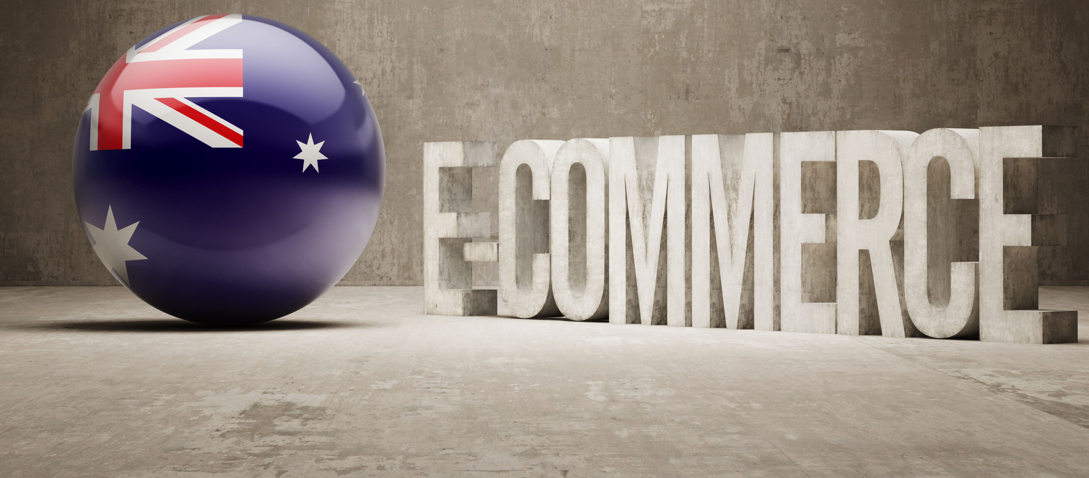 E-commerce sales in Australia registered sustained growth over the last few years supported by availability of secure online payment tools, increasing number of online shoppers, and proliferation of online merchants and payment tools.
Against this backdrop, alternative payment methods such as mobile and digital wallets are set to account for 34.1% of the payments made on the online shopping platforms in 2023, reveals GlobalData, publishers of EPI.
An analysis of GlobalData's e-commerce Analytics reveals that Australian e-commerce market is expected to register a 10.3% growth in 2023 to reach A$74.9bn ($51.0bn), as consumers are increasingly shifting from offline to online purchases. The market is set to increase at a compound annual growth rate (CAGR) of 7.5% between 2023 and 2027 to reach A$99.8bn in 2027.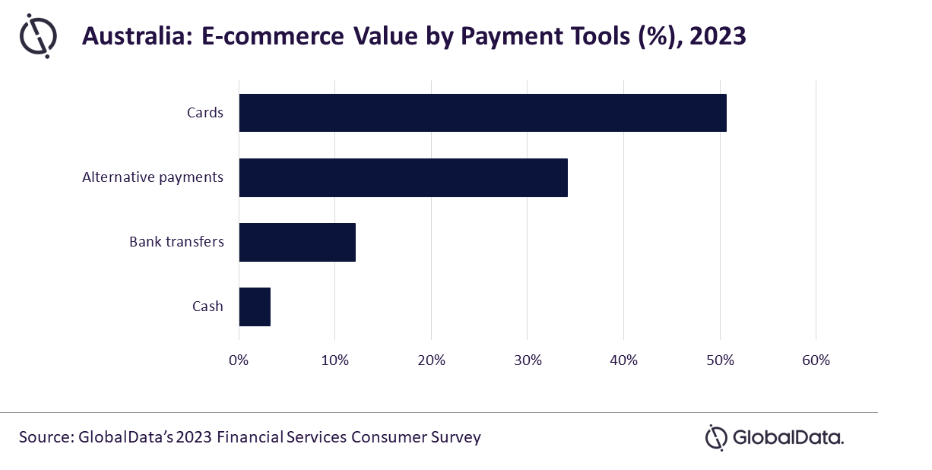 Shivani Gupta, Senior Analyst Banking and Payments at GlobalData, said: "The popularity of online shopping events such as Black Friday, Cyber Monday, and Afterpay Day has also driven e-commerce growth in the country. E-commerce payments in Australia are dominated by payment cards, accounting for a 50.6% share in e-commerce payment value in 2023. Of this, credit and charge cards account for 29.2% share while debit cards account for 20.9%, according to the GlobalData's 2023 Financial Services Consumer Survey*."
Consumers prefer credit and charge cards due to the value-added benefits they offer including interest free instalment payment options, reward programmes, cashback, and discounts.
The rise of PayPal and Apple Pay
Gupta added: "Payment cards are followed by alternative payment tools, which collectively account for a 34.1% share in 2023. Alternative payments are increasingly preferred by Australians with some of the popular brands being PayPal and Apple Pay."
The growth of alternative payments has also been driven by the rising popularity of buy now, pay later (BNPL) solutions. Some of the prominent BNPL brands in Australia are Afterpay, Zip, and Klarna.
In a bid to boost usage, Afterpay conducts a four-day bi-annual shopping event dubbed Afterpay Day in Australia. The latest event was held during March 2023, offering up to 70% discounts at brands including THE ICONIC, ASOS, Myer, Wild Secrets, and Sephora.
Gupta concluded: "The growing popularity of alternative payment solutions, especially among younger generation, is expected to further accelerate the shift away from cards and these alternative payments are therefore all set to challenge the dominance of payment cards over the next five years."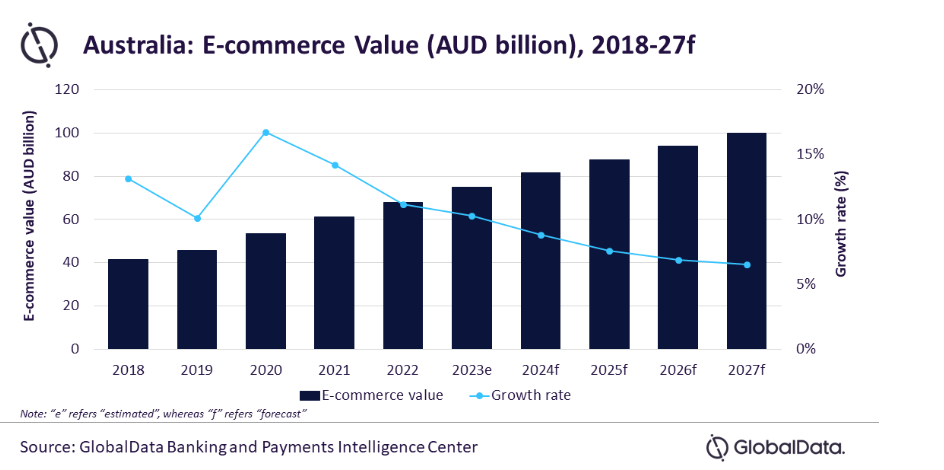 *GlobalData's 2023 Financial Services Consumer Survey was carried out in Q2 2023. Approximately 50,000 respondents aged 18+ were surveyed across 40 countries.