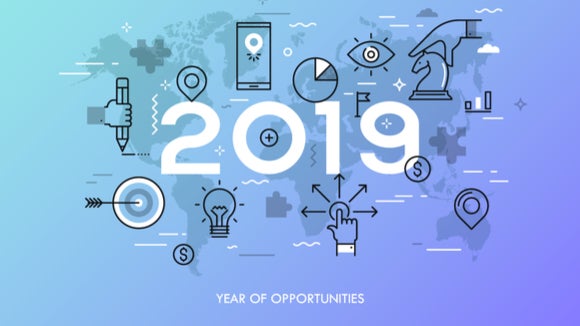 In EPI's 2019 payments predictions, a lot was said about partnerships. With open banking here, this is looking to be a popular move. Briony Richter speaks to the industry and sees why it may no longer be possible to stand on your own
Matthias Setzer, Chief Commercial Officer, PayU
Until now, we have seen the larger player monopolise a partnership. This will change in 2019, when we start seeing more substantial real applications in areas such as machine learning and even blockchain. The time is right for smaller players to use the backing of a partnership to propel themselves and their proprietary technology ahead of competitors.
Partnerships will move beyond simply providing the infrastructure that supports the development of disruptive technologies. Instead we will see a focus on savvy collaboration providing smaller players with the risk and market knowledge, as well as an understanding of quality assurance, to push the boundaries and move state-of-the-art tech beyond the hype.
Markets such as Latin America are already taking action to embrace innovation – take the recently published Mexico fintech law or the fintech-friendly licences being issued in Brazil, for example. Meanwhile South East Asia is leading the way in the field of blockchain and crypto development. This means that 2019 can only be a competitive year.
Tom Weaver, CEO, Flyt
2018 has been a challenging year for the restaurant industry with notable brands shutting hundreds of locations across the UK.
While this is certainly worrying, new YouGov research Flyt commissioned has uncovered the key frustrations with dining out at the moment and young people's expectations for how tech can reduce these pains.
The poll shows that 40% of millennials want to be able to book a table via an app or social media, 32% want to be able to use their smartphones to get more accurate wait times for a table, and 26% want to be able to order food on a tablet provided by the restaurant – or on their own device. With this in mind, I believe 2019 is the year restaurants will really step up their efforts to introduce cutting-edge technology to streamline the dining out experience and propel people to eat out more.
In 2019, payments companies need partners that do not just help them navigate the complexities of the industry, but ones that have the local market experience to hit the ground running in some of the most exciting pockets of the world.
The sentiment 'two heads are better than one' has proven successful time and again in the payments industry. It is one that must remain at its core in 2019.
Alex Weber, head – International Markets, N26
In 2019, more and more apps will start to blur the borders between banking and lifestyle. As financial services providers work hard to make finance easier and more enjoyable to engage with, it is a natural extension of this to try and capture the consumer's broader attention, with relevant lifestyle offerings.
Europe and the US have not yet seen this offering come through, though we are seeing signs of this trend in Asia – for example, WeChat's built-in taxi app functionality.
Before we reach this point however, there will be a more immediate move towards customers wanting to view their 'financial world' in one place, powered by Open Banking data with services that make it as easy to think about, engage with and take control of their finances as it is to ping a message to a friend, or check in on social media.
Christer Holloman, CEO and co-founder, Divido
2018 was another significant year for the banking and payments ecosystem. Driven by e-commerce and end-consumer demand for convenient, digital and personalised payment, the 'second wave' of fintechs have emerged from the shadows of their predecessors and begun to stamp their authority on the market.
These fintechs, unlike the first wave, are not looking to compete with banks, but instead collaborate and ultimately share success; a example of this can be seen in Tandem Bank's recent partnership with Stripe. Aided by the Open Banking legislation and the opening of APIs, these partnerships are starting to appear, and this trend is set to continue in a big way as we head into 2019.
In 2019, we will continue to see more fintechs and banks collaborating together to achieve a common goal. Alongside this, we will see younger generations, such as millennials and Gen Z, begin to move away from traditional credit cards transactions and instead look to alternative payment options such as point-of-purchase finance as they search for cost-effective solutions to better manage their finances.
The rise and rise of the neobanks
Additionally, as the banking space becomes more and more competitive, we will also continue to see the rapid rise of digital-only challenger banks such as Monzo as viable alternatives to the traditional banking powerhouses of the world.
Over the past 12 months, Divido has continued to go from strength to strength. The biggest highlight for us as a business was securing official backing from both Mastercard and American Express Ventures in our $15m Series A funding round – this will see us supercharge our international roll-out over the next 12 months. Alongside this, 2018 also saw us announce the appointment of our new chair: Renier Lemmens, former CEO of PayPal EMEA.
Divido has its sights set on international expansion and growth over the next 12 months. By 2019, Divido will be live in 10-plus countries, including the US, the Nordics and Australia. Along with this, Divido is on track to process $1bn of POS credit applications in the next 12 months.
Szymon Wałach, head – Retail Customer Division, PKO Bank Polski
2018 has been another year of rapid growth of cashless transactions in Poland, however the speed of growth increased even more. All POS terminals in Poland are contactless already; a new programme set-up by coalition of Polish banks to grow acceptance network was launched with the goal to double the number of points of sale accepting cards and mobile payments in three years.
BLIK takes off
BLIK, a local mobile payment system, doubled the transactions count in digital commerce based on the popularity of one-time-password codes almost catching up with cards in internet payments. At the same time, Apple Pay, Garmin Pay were launched – and with Google Pay already present on the market, all this is shifting consumer behaviour to mobile payments, not only in digital but also physical stores. The mobile banking app is the centre of the banking experience for consumers, and already became the most important communication channel. It is going to become the most important sales channel very soon.
Two new themes that started making traction in 2018 were blockchain and PSD2. Blockchain technology has already delivered the first real implementations bringing substantial monetary value to PKO Bank Polski – half of mandatory legal communication to customers was delivered using blockchain as a secure and unalterable method, bringing a big cost saving.
PSD2 seemed to be just thread for banks, and was seen as high risk of revenue loss. However, incumbent though innovative banks decided to heavily invest in solutions to bring new value to their consumers, taking advantage of opportunities given by PSD2 and Open Banking philosophy to not only defend their positions but grow market share.
As far as implementation and delivery are concerned, banks stopped developing everything by themselves. Many launched their own fintech acceleration programs, and some – including PKO – decided to found corporate investment funds just for fintechs.
It is inevitable that banks will work with more agile partners that are bringing best-in-class user experience solutions to enrich banking products and services if banks still want to be the winning proposition for consumers. 2019 is the year when the race on PSD2 grounds starts. We see leading Polish banks investing in biometric and digital KYC processes as part of their transition into fully digital state, as well as offering an opportunity to provide authentication services for other partners.