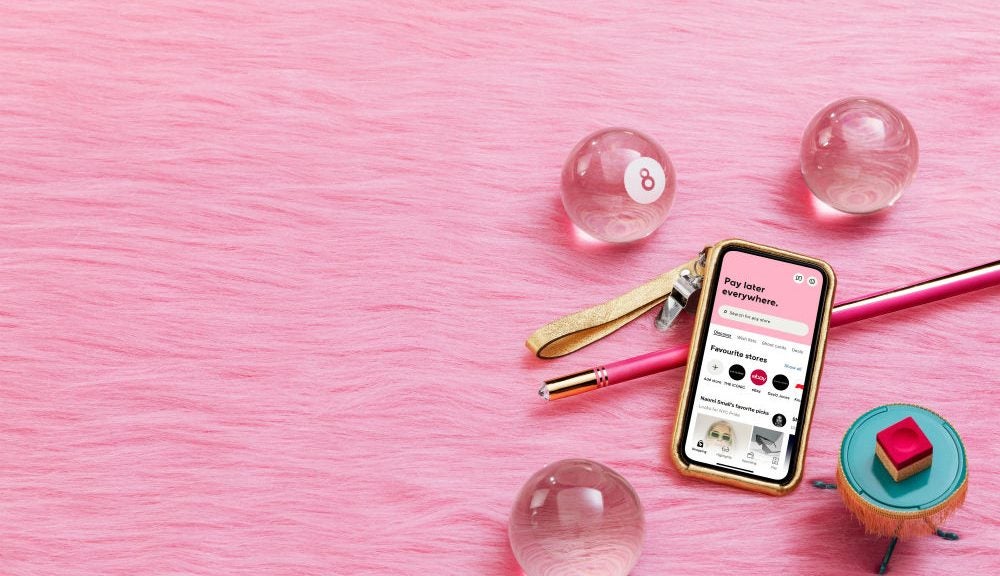 Buy now pay later (BNPL) services have doubled in popularity over the past year, with the likes of Klarna taking over the online high street.  Worldpay's new Global Payments Report outlines that BNPL services are growing at a rapid rate. Evie Rusman analyses the findings and speaks to industry experts
Services such as Klarna and AfterPay enable customers to delay payments for online orders or even split their purchase into instalments. Recently, the BNPL craze has taken over as major operators are regularly securing deals with high street giants and introducing flexible payment options.
In 2019, Klarna announced that seven million customers in the UK used its service, twice as many as in 2018. This is significant for a sector considered to be relatively "new".
Speaking to EPI, Klarna's general manager Luke Griffiths outlines Klarna's success and looks to the future.
He says: "While Klarna started as a payment provider, identifying the opportunity to create a user-friendly innovative payment experience, today both consumers and retailers around the world are using Klarna to elevate their whole shopping experience.
"This extends to paying, shopping and browsing with financial control, flexibility and convenience. We put customers' needs at the heart of everything we do and ultimately, Klarna gives shoppers and retailers options to pay safely and seamlessly in a way that works for them."
Market share gain
According to Worldpay, buy now pay later payments are growing at a rate of 39% in the UK and are forecast to double their market share globally by 2023.
Why so much success? Worldpay argues that these companies are catering to growing consumer desires from Gen Z and Millennials by offering flexible financing on a situational basis without the long-term commitment and expense of traditional credit cards.
Worldpay also predicts cash use to be replaced by credit, debit, and mobile/digital wallets.
Speaking on the success, Griffiths tells EPI that convenience is a huge driver in BNPL's increase in popularity.
"The payments industry is ripe for disruption and research shows credit cards are far less popular among millennials than older generations," he says. "In the US and Australia specifically, some studies have even shown that traditional credit cards are slowly being phased out. When it comes to shopping and payment options, modern consumers expect the speed and simplicity that they've grown accustomed to in other aspects of their lives. As a result, it's no surprise that BNPL services, like Klarna, have seen such a rapid growth in recent years, as consumers seek better options than traditional credit to suit their needs.
"At Klarna, we have noticed that our services are most often used for flexibility and convenience rather than financial reasons. In particular, we have seen a clear trend for our products amongst young mothers who may not want to bring young children into stores and changing rooms, instead preferring the convenience and privacy of trying the goods in their own home."
Is BNPL overhyped?
Despite rapid growth for BPNL, the overall impact is low in comparison to other payments methods. For instance, by 2023 digital/mobile wallets payments are expected to earn over 50% of global e-commerce spend – considerably more than BNPL, which will only account for 3%. This forces us to ask the question: is BNPL sustainable?
A report by consulting firm McLean Roche, analysing the BNPL sector in Australia and New Zealand, questions the longevity of these firms. It says that BNPL has always been a small segment in payments and argues that it will continue to remain "a very high volume, low margin business".
Speaking to EPI, Grant Halverson, McLean Roche CEO, suggests that BNPL is not a new trend but one that we have seen time and time again.
"Offering instalments is not new, offering them via phone apps is a new twist of an old idea," he says. "The challenge for BNPL providers is they charge retailers the highest rate for any electronic payments – so they must deliver retailers increased sales to have any longevity."
The report also suggests that US expansion is the major factor in supporting the large BNPL market evaluations. In addition, McLean Roche argues that heavy indebtedness of US millennials and their attitude to debt will stunt the growth of BNPL.
Falling into debt?
BNPL services are having a negative impact on young consumers' credit scores – UBS estimates 9% or 450,000 consumers have defaulted on Afterpay loans in the last three years.
Sue Anderson, head of media at debt charity StepChange, tells EPI how instalments can be dangerous for young people who struggle with money management.
"Buy now, pay later services are increasingly being marketed to consumers as a source of convenience – a way of getting hold of the goods before needing to pay, and a way of spreading the cost over instalments rather than paying one lump sum," she says. "While there's nothing intrinsically wrong with that, it's important consumers recognise that a 'buy now, pay later' transaction is still a financial commitment."
Most BNPL offer a range of solutions – Klarna, for instance, offers three payment options, Pay Later, Pay in 3 and Pay in 4. In theory, these methods are designed to make the consumer's life easier, however, if customers fail to pay on time the debt is forwarded onto a debt collection agency. As a result, this has had a negative impact on the credit scores of young consumers, who are not aware of the process following missed payments.
Anderson adds: "In particular, where services are targeted at younger people, there needs to be real consideration as to whether the customer is aware of all the necessary information, such as consequences of non-payment. Young people are especially vulnerable to problem debt – in the first half of 2019, 14% of new StepChange clients were under 26. Young people tend to have less secure incomes, are more likely to rent, and can often have higher living costs – all of which can contribute to greater risks of debt problems.
"Buy now, pay later providers must give clear, plain English information for customers, and regulators need to keep a close eye on how well consumers understand the types of services they're being offered at the online checkout – especially those that have the potential to see them build up debt. Where a product is targeted at younger people, this need is even more pressing."
BNPL services available in the UK  
Klarna is a Swedish payments company founded in Stockholm in 2005. The initial aim was to make it easier for people to shop online. To date, Klarna has 85 million consumers across 205,000 merchants in 17 countries.
The company processes around one million transactions a day and its e-commerce market share in Northern Europe is currently 10%.
Clearpay is a UK subsidiary of Australian BNPL service provider Afterpay and was founded in 2015. In August 2018, Afterpay purchased Clearpay from Thinksmart, and re-launched in the UK in 2019.
The company offers customers the option of paying in four fortnightly instalments. The Atferpay Europe and Australia group collectively has 14.4m consumers.
Laybuy was founded in 2017 and describes itself as having a responsible approach to lending by not charging interest and using credit checks. To purchase larger items outside their credit limit, customers can use Laybuy Boost, which allows them to pay the difference up-front and pay the rest via instalments.
The company recently partnered with JD Sport to provide interest-free payments to online customers. The deal follows a string of collaborations for Laybuy such as WH Smith and Toni & Guy.
 Another BNPL provider Splitit, founded in 2009, was designed to meet the demand for changing customer and merchant preferences. It describes itself as "revolutionising the way people pay".
Consumers can choose from a variety of instalment options – they can pay in up to 36 instalments depending on the item.
 Australia's Openpay entered the UK market last summer and is looking to expand its reach throughout 2020. In January, the payments company partnered with UK retailer Venditan to offer its payment solutions.
Openpay was established in 2013 to help customers responsibly manage their purchases by offering a flexible alternative to overdrafts and credit cards.