The future of the payments industry will be shaped by a range of disruptive themes, with mobile payments being one of the themes that will have a significant impact on payments companies. A detailed analysis of the theme, insights into the leading companies, and their thematic and valuation scorecards are included in GlobalData's thematic research report,Mobile Payments – Thematic Research. Buy the report here.
A mobile payment is a transaction in which a mobile handset is used to facilitate the purchase of goods or services. Mobile payments encompass several types of payments, including mobile proximity payment, m-commerce, mobile P2P, and mobile POS. The most successful mobile payment systems in the future will be those that utilise the versatility of a mobile P2P or m-commerce system to achieve omnichannel reach, as services in Asia have already done—such as the Indian services Paytm and PhonePe that utilise the national real-time payment system, as well as WeChat Pay and Alipay in China.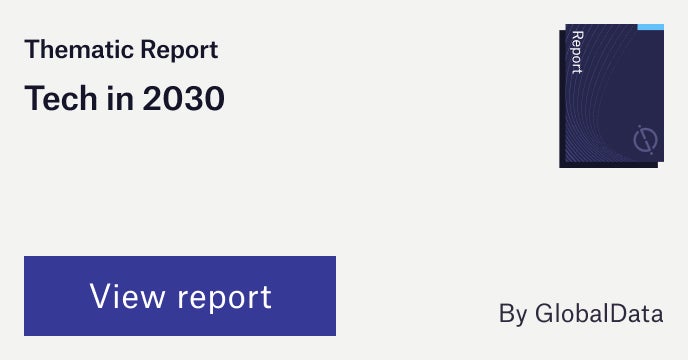 The payment ecosystem had not changed much in several decades, until about ten years ago. The market was dominated by the same very large global providers, but the advancement of the internet and mobility produced a lot of new disruptors in the segment that challenged the traditional payment landscape.
However, not all companies are equal when it comes to their capabilities and investments in the key themes that matter most to their industry. Understanding how companies are positioned and ranked in the most important themes can be a key leading indicator of their future earnings potential and relative competitive position.
According to GlobalData's thematic research report, Mobile Payments, leading adopters include: Amazon, PayPal, Alphabet, Ant Group, Apple, Visa, Mastercard, Tencent, Block and Paytm.
Insights from top ranked companies
PayPal
PayPal is one of the largest global payment service providers, most notable in the online payments space but increasingly expanding to other areas. Most online retailers and ecommerce sites support PayPal, especially in the West. As of Q1 2021, it has more than 377 million users and processed 15.4 billion payments in 2020. PayPal offers a wide range of payment services, from its core business as a digital wallet and payment gateway to its role as a consumer and business lender, P2P payment provider, cryptocurrency wallet, payment security provider, and online deals provider. PayPal's strategy is rooted in the acquisition of synergistic fintechs such as P2P player Venmo, remittance player Xoom, and online deal platform Honey. It is looking to become even more relevant in a digitised economy by investing in technologies such as blockchain and the Internet of Things.
It is also building extensive partnerships to further consolidate its core business and expand into new areas. For example, it extended its partnership with Google by migrating its core infrastructure to Google Cloud. This should help PayPal scale up its operation when developing and deploying new solutions while supporting growing customer demand. It expanded its presence in China by partnering with China UnionPay, which will enable PayPal users to access Chinese retailers. It is also expanding its Xoom money transfer service into six African countries by partnering with MFS Africa.
Through acquisitions and partnerships, PayPal is strengthening its position as a dominant digital payment provider worldwide. PayPal redesigned its app into a super app that is currently only available in the US but should be expanded to other countries in the future.
Ant Group
The operator of Chinese mobile payments giant Alipay, Ant Group was formed in 2014 by Jack Ma, founder of Alibaba, and boasts the distinction of being the world's largest fintech unicorn with an estimated valuation of approximately $150bn. Although it is now taking something of a back seat to WeChat in P2P and mobile proximity payments, Alipay is still the dominant m-commerce player in China (and as such, one of the largest mobile payment companies in the world). The Alipay wallet was created in 2004 in a very similar mould to PayPal—as a solution to the problem of trust between buyers and sellers in an online marketplace (Alibaba's Taobao, now known as Tmall). Ant Group is more than just the Alipay mobile payment wallet, though. In effect it is a full-service bank for Chinese consumers, offering transaction accounts, loans, and savings products as well as payment services. By offering all of these in one place, Ant Group is 'sticky' in a way Western mobile payment providers have simply not been able to replicate.
Apple
Apple offers mobile and online payments via its Apple Pay service. Founded in 2014, the company operates in many countries across the world. Apple Pay expanded by entering new markets such as Mexico and Israel in 2021. It is also establishing new partnerships with online merchants. Its software and hardware are integrated, which creates a proprietary ecosystem. It uses the EMV Payment Tokenisation Specification, which keeps the customer's payment information safe from the retailer and guarantees seamless payments for both online and in-store transactions. Apple Pay has also moved into the P2P payments space with Apple Cash, allowing users to send money to each other through iMessage. However, it does not appear as though Apple Cash will be made available outside of the US in the immediate future. As Apple Pay is exclusive to Apple devices, its success and adoption are directly linked to the popularity of Apple devices.
In late 2020, Apple bought Mobeewave, a Canadian company that uses an app to turn mobile phones into POS terminals that can accept payment cards. No new services related to Mobeewave's acquisition have been rolled out by Apple yet, but when it does, the move is set to compete with Block (which currently dominates the space).
To further understand the key themes and technologies disrupting the banking industry, access GlobalData's latest thematic research report on Mobile Payments.
Klarna
Revolut
Stripe
ACI Worldwide
Adyen
Z Holdings
Worldline
SumUp
Amex
Samsung Electronics
Meta
Monese
JCB
FIS
Discover
Verifone
JPMorgan Chase
Fiserv
Global Payments
SecurePay
Barclays
Danske
WorldRemit
Nets
Wise
MoneyGram
Western Union
Pax Technology
Premium Insights
From
The gold standard of business intelligence.
Blending expert knowledge with cutting-edge technology, GlobalData's unrivalled proprietary data will enable you to decode what's happening in your market. You can make better informed decisions and gain a future-proof advantage over your competitors.