The Digital Banking Club's second live event explored how banks can turn loyalty into revenue by stepping up their digital game. Sponsored by Intelligent Environments, the Club gathered a panel in London's Ritz Hotel to hash it out. Billy Bambrough reports
The Digital Banking Club Live Debate, organised by software specialists Intelligent Environments in partnership with Timetric, drew industry specialists and experts to discuss consumer loyalty and what banks can to turn this loyalty into revenue.
Douglas Blakey, the group editor of Timetric's consumer finance titles, chaired the debate and introduced the panellists: – Steph Coleman, director of customer journeys at BSkyB, Aron Thompson, digital director at Royal Bank of Scotland, Richard Fraser, managing director of EMEA banking division at FIS, Michael Nuciforo, mobile consultant, and David Webber, managing director of Intelligent Environments.
Loyalty has long been an issue for banks, not just in the UK but around the world. Not since the creation of First Direct, the HSBC internet based subsidiary) has any bank filled its customers with enthusiasm for its products or services. When customers see no difference between you and your competitors there is little hope for loyalty if the customer is offered an incentive to switch.
How well do you
really

know your competitors?

Access the most comprehensive Company Profiles on the market, powered by GlobalData. Save hours of research. Gain competitive edge.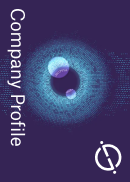 Company Profile – free sample
Thank you!
Your download email will arrive shortly
Not ready to buy yet? Download a free sample
We are confident about the unique quality of our Company Profiles. However, we want you to make the most beneficial decision for your business, so we offer a free sample that you can download by submitting the below form
By GlobalData
The panallists gathered for drinks prior to the discussion
With the UK on the brink of introducing new account switching regulations designed to streamline the process and the rest of Europe hot on its heels, the loyalty of customers will play a big part in the success of a bank.
The digital channel will play a major role in peoples decisions whether to switch accounts, service interruptions, lack of mobile banking options and a difficult online user interface are all things that will drive customers away.
But, if the bank gets all these things right then the bank will increase customer satisfaction, boost consumer loyalty, and in turn, increase customer revenues. Consumers with a positive customer experience are far more likely to stay with their existing bank and buy additional products.
Encouraging customer to buy products has to be done on a platform that the customer is keen to engage on. Mobile consultant Michael Nuciforo explains how this is about to change on the mobile platform and how we will begin to see banks start to monetise the channel: "In the next 12 to 18 months we are going to see a lot of movement from banks launching straight through product sales journeys on mobile, and that's where new revenue will come."
Steph Coleman, director of customer journeys at BSkyB
Aron Thompson, digital director at Royal Bank of Scotland, says that once banks get people into the digital market they can start to leverage your sales capability.
Thompson says: "The frequency of login and of general use is far greater with mobile. Once customers are on mobile they will give data, which generates a whole new revenue stream if they know they are getting something in return.
The sale of consumer data by banks is becoming more common with the UK's Barclay's announcing in June that they will begin selling their customers anonymous data from October 2013.
Nuciforo feels that banks have under-invested in data though claiming it is a vicious cycle that a lot of banks are stuck in.
But, as Richard Fraser, managing director of EMEA banking division at FIS, points out, the digital channel is relatively new and banks' core systems are not also not up to the job.
"We had a situation where everything was built individually in a bespoke fashion that we've got to a stage where it is terribly difficult to change, said Fraser. "The sheer cost of changing is enormous."
"Quite a lot of these legacy systems do work quite well, provided you don't try and extend the boundaries of them too much they do work", Fraser admits.
"But when it comes to a new and fresh experience that the digital age provides the opportunity to do, the legacy systems just aren't up to the job.
"Banks like Sainsbury don't have any of the legacy systems. They have the power of the brand, the distribution channel and they have brand new technology ready to deploy. It will be an interesting challenge for the banks, how they deal with this.
"There is still opportunity out there for banks to do all the latest things, to create a new and different impression.
"It's looking like the UK banking market will begin to fragment and we will see more choice in the market from different people creating these fresh propositions, using new technology, and bringing some real imagination to the sector", Fraser adds.
(From left to right) Aron Thompson, Richard Fraser, Douglas Blakey and Michael Nuciforo
Thompson says: "You don't have that massive amount of legacy data that can clog the process up. I think there is a potential opportunity there particularly in the digital and mobile channel to get as much quality out of the data and as the technology to retrieve this data is a lot better than it was 15 years ago and we are able to see trends in real-time.
The drive in revenue through the digital channel is not all about data though, Thompson explains: "The bank has a greater opportunity to talk to the customer through mobile.
"It's not just about the customer wanting to be mobile, it's about the organisation becoming mobile. With this change in mindset you can start developing whole new revenue streams and interaction streams."
Nuciforo adds: "It's also about the opportunity beyond customer initiated interaction. With the mobile device banks have the opportunity to communicate with your customers in a proactive way instead of a re-active one.
Aron Thompson, digital director at Royal Bank of Scotland
"Over time banks will start to leverage the location of the customer to then present them with suitable information and offers that can push up profit."
Intelligent Environments MD, David Webber, is keen to draw a distinction between mobile and tablet computing, arguing there is a key difference between how people bank on the two devices and a loyal mobile customer may not spend any money.
Webber says: "Typically, interactions on a mobile phone is something that the customer is doing in-between doing something else, a customer will quickly check their balance but is not looking to be sold too. Targeting this platform with additional services and offers would be unnecessary as you really want to catch them when they are using their tablet."
Many banks are introducing the ability to check your balance without the need to login to the app. If this feature becomes industry standard then banks could find it very difficult to monetise the mobile channel.
Steph Coleman, director of customer journeys at BSkyB, adds that she thinks it will be unlikely that the bank would allow customer to pick and choose "when the store is open".
"Banks are culturally used to persuading the customer to do the right thing. It would be fantastic for any digital device to show respect and trust people to open up dialogue with the merchant.
"I don't think there has been anything designed that really does that yet but banks have an opportunity to step in and do something fairly revolutionary in that space."
Thompson responds, arguing that companies feel they have to protect a revenue stream, that banks don't want the customer to be able to avoid the product.
When BSkyB spoke to its customers about what would make them more loyal to the brand they said: "We dislike multi-channel inconsistency, we sometimes want to speak to someone on the phone."
From her time at Citibank Coleman noticed that these were all the same objections that were brought up by banking customers.
Coleman says: "I believe that the retail banking industry has an incredible opportunity to use a digital concierge service, to have someone that is able to talk to the customer and guide them through the digital channels."
"At BSkyB we have a pilot project called My Help Request, a case management service allowing customers to go online, make requests and then track their requests."
With My Help Request once information is updated online, the customer can see it, the call centre sees it and the plan is that the engineer will also see it…so that everybody has the same information at the same time.
Coleman says: "Once we started using this system, customers who were not online before are now. Not because of great offers, not because of a great community or a forum, but because we are relating to what they want and what is most important to them.
"My message to banks today is 'don't wait for the legacy systems to catch up, connect up'.
Webber identifies a common theme that runs though everything that has been discussed: Customers prefer to feel that they are in control of the user experience.
Webber says: "One of the most important questions banks should be asking about their app or website is: 'How easy is it to use?'
"Speed and security are both very important, but one should not come at the expense of the other."
Webber feels online retailer Amazon is a prime example of how to advertise to existing customers. He says: "To me this is my benchmark for a digital experience. I'll use them repeatedly because they show me products I want to buy and they don't annoy in a Groupon kind of way."
Nuciforo says: "It's not a technology constraint that is stopping them from doing this; it's all there for banks. It's the proactive attitude and drive that's not there."
Nuciforo believes that all banks are doing is moving the same transactions from the branch to the mobile and getting the customer to do the work that before was done for them.
"What banks need to do", says Nuciforo, "in order to grow revenue from loyalty is not focus on self-service but selfless service. The bank might lose some money in the short term but long term profit should be seen as an outcome of quality customer service.
"If you're with your bank for ten years, then one day you don't have enough funds in your account and you get fined, then you are not going to buy anything else from that bank", Nuciforo concludes.
Panellist biographies
Douglas Blakey: Blakey is group editor, Consumer Finance at Timetric, chief of judges for the annual Retail Banker International Awards and lead market advisor for Timetric's retail banking research division.
He maintains an editorial advisory board of leading bank executives and is a regular guest banking analyst with BBC, NBC, New Statesman and other leading media.
Steph Coleman: Coleman's current role is director of customer journeys for BSyB, part of the change and service experience, whose mission is: "Making sure that the service experience we offer our customers – however they choose to interact with us – is the best in the country."
Coleman previously worked for Citibank as head of customer experience, where her role was to design and lead the means for understanding and facilitating customer experience improvements across both Citi and Egg brands.
Richard Fraser: Fraser is the FIS MD for global financial institutions. He first joined FIS in 1989 to establish IBM's core banking practice and rejoined FIS in 2009.
Fraser began his retail banking career with Northern Rock and participated in Britain's first home-banking project jointly delivered by Bank of Scotland and Nottingham Building Society.
Michael Nuciforo: Nuciforo is a global mobile thought leader and futurist who was previously the head of mobile banking at RBS. Previously responsible for mobile banking at both RBS and ANZ.
While at ANZ Nuciforo oversaw development of the ANZ goMoney application, delivering unique mobile number based P2P payments.
Aron Thompson: Thompson is the digital director for business and commercial banking at RBS.
Before joining RBS corporate banking Thompson was head of online at RBS insurance where he was responsible for launching Churchill, Tesco and other large insurance brands into the price comparison market.
David Webber: Webber joined Intelligent Environments in 2012, bringing over 15 years hands-on experience of the financial services software industry.
Webber is responsible for the day-to-day running of Intelligent Environments, working closely with all divisions of the business to effectively determine and define the organisation's overall strategy, strategic partnerships and global marketing communications.
Prior to joining the organisation, he was chief executive at electronic trading, risk and exchange systems provider, Patsystems Group, a role he held for six years.