3 Payment Trends That Will Transform Bill Pay
The payments landscape changed dramatically during 2022 — including how consumers pay their bills. Consumers now expect paying bills to be as easy as sending money to a friend with Venmo or using a QR code to pay for a meal.
This shift in consumer expectations is validated in a recent bill payment study where 38% of consumers said they would be "likely" or "very likely" to pay their bills using Apple Pay or Google Pay if they had the option. For those aged 44 and younger, that preference rose to 48%. Almost a third of consumers overall (30%) and 38% of those aged 44 and younger said being able to pay using Venmo or PayPal would make it easier to pay bills on time.
In the study, 42% of 30–44-year-olds and 35% of 18–29-year-olds said they would like to scan a QR code on their paper bill statement to go directly to their payment screen, rather than having to mail a check or log in to the biller's website.
These payment methods are expected to become serious contenders for non-commerce transactions, including bill pay. Billers simply have no choice but to meet customers where they are and deliver the anytime, anywhere convenient payment experience they expect.
Looking forward, all payments will quickly evolve into invisible, embedded experiences. Here are three key trends to watch in 2023:
Trend to watch: Invisible, frictionless payments
Innovations like text-to-park, where consumers can text to locate a parking space and pay by phone, were adopted by municipalities such as Salt Lake City in 2022, and we saw Amazon take frictionless, invisible payments a step further with its "Just Walk Out" technology. At Amazon Go grocery stores, payment simply "happens." Consumers walk in, grab what they need and go. The system initiates an automatic, digital payment as the consumer leaves the store, and delivers an electronic receipt within minutes.
Bill payments are following suit and becoming increasingly frictionless. With QR codes, for example, consumers scan and pay a bill without having to log in to their online account. Storing billing cards in a digital wallet makes it possible for consumers to pay their bills with a simple tap on their mobile device. Payment reminders delivered via a text or push notification can incorporate a unique, personalised payment link that takes consumers directly to their payment flow – no passwords needed – making payment fast and frictionless.
In 2023 and beyond, we'll see large retailers attempt to emulate Amazon's "Just Walk Out" experience. And we'll see more billers enable customers to store "living bills" in their digital wallets to create a frictionless payment experience. In fact, recurring bill payments will finally tip the scales on the adoption of digital wallets. Consumers will be able to look at their billing cards regularly to check due dates, account balances and payment history, and complete payment in one click.
Trend to watch: Democratisation of data
Billions of data points live within the payments ecosystem. This data becomes even more powerful when it's connected with third-party data sources that enable billers to analyse customer payment behaviour alongside macroeconomic trends and aggregate industry data. Historically, payments and consumer behaviour data have not been easily accessible to learn from and drive operational improvements.
In 2023 we expect to see fintech companies lead the way in democratising data, making it possible for billers to access and apply payments and consumer behavior data in new and innovative ways. With access to more data sets, both internal and from across the industry, billers can better understand the health of their business, predict outcomes and adapt their payment strategies.
Trend to watch: The rise of real-time disbursements
The Federal Reserve Board is ready to roll out its FedNow instant payments platform, which will simplify and expedite money transfers to, from and within financial institutions. This rush toward real-time will yield more innovations around payments, as well as other capabilities such as real-time analytics, payment posting and disbursements.
Digital disbursements need to be as fast and flexible as payments. Consumers increasingly expect their money fast, especially in the case of a refund, loan disbursement or insurance claim payout. And, they want options for how they will receive their disbursements such as push-to-card, Venmo, PayPal and even cardless cash at ATM. That's not the case with FedNow, which works only with tenders connected to bank accounts. However, companies that offer these payment types will be able to meet rising expectations for real-time disbursements.
While uncertainty and unpredictability have unquestionably become the "new normal," one thing is clear – consumers want more payment options and they expect value to be delivered at every turn. To meet these expectations, businesses will replace legacy solutions with a modern payments platform that makes all avenues of payment more seamless, intuitive, flexible and convenient.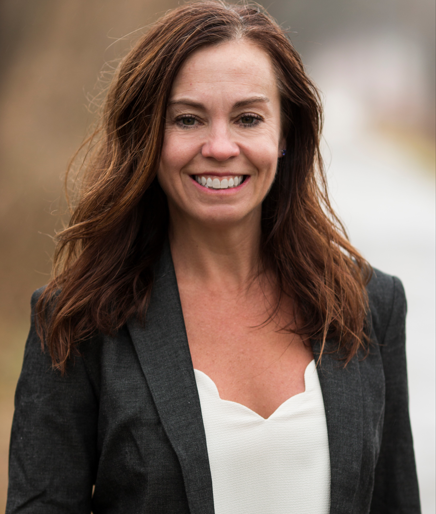 Jill Bohlken, senior director sales, PayNearMe