Trend 1: Innovation to address the cost-of-living crisis
In 2023, fintechs will need to keep supporting their clients by helping them thrive during these hard financial times and the cost-of-living crisis.
Fintechs have always been at the forefront of innovation and are ideally positioned to help customers thrive in hard times by giving them more awareness and control of their spending. Both innovative services and the use of payment data are helping fintechs understand changing customer needs and new patterns of behaviour.
Consumers are looking for innovative new ways to control their finances and are using fintech to do this. For example, using prepaid cards to restrict the amount of money they spend, and taking advantage of digital wallets to set rules against specific spending pots.
Traditional banks are increasingly looking to fintechs to see what they are doing and how they can cherry pick some of these ideas. We will see more of these offerings in 2023 through collaborations, mergers and buyouts.
Trend 2: Business model adaptation to survive the economic upheaval
Much like consumers, fintechs are also having to address this stark new economic reality internally, too.
According to McKinsey's latest Global Payments Report, the payments industry is proving remarkably resilient in this period of economic upheaval. Yes, inflation and interest rates are both reaching levels not seen for decades in many countries. And that's altering consumer and business behaviour and, consequently, payments dynamics.
Despite this, fintech firms are and will have to adapt. I think we'll see many more fintechs to shift their focus from pure growth to a profitability model.
Trend 3: Green finance and sustainability
Green finance will still be a hot topic in the financial services sector, where the need to focus on environmental awareness has rapidly increased in the past couple of years. This year we'll see green finance move beyond a buzzword to a new phase that will make sustainable banking ingrained into everyday life.
We will see more financial service providers and fintechs collaborating on innovative sustainability projects such as carbon footprint tracking and helping consumers make ethical choices.
A great example of this is green mortgages, which are designed to reward those who purchase energy-efficient homes, or make improvements to their existing homes that increase their energy efficiency. As it stands, green mortgages represent 15% of the market and UK MPs have now called on the government to publish policy proposals for green mortgages by the end of February to "fast track" efforts to improve energy efficiency in UK households.
As younger generations of consumers increasingly seek climate conscious ways to invest ethically, interest in green loan schemes will only grow. Now's the time for financial service providers to innovate in sustainable practices to ensure their offering has long-term appeal and demonstrably serves both the customer and the planet.
Trend 4: Embedded finance
Embedded finance will continue to be central for the expansion of fintechs, as users need seamless experiences without even having to think about payments.
The global need for greater ease when it comes to paying for goods and services has never been more acute and brings with it unprecedented opportunities.
Conventional wisdom is, of course, that there's going to be a period of market consolidation now, so we'll probably see some painful challenges. Having said that, considering the central role of payments and the opportunities around further digitisation of value streams, of user experiences, of supply chains, there's still so much value to be had for those firms out there that can spot inefficiencies and spot the pain points for the end customer.
Any fintech with plans to scale internationally needs to have a robust infrastructure in place, which often means working with 'as-a-service' partners to manage issues such as regulatory compliance.
Fintechs could look to control and invest in their core systems and products while carefully selecting partners for the added services they require to enter different territories.
There's also the opportunity to create products and services that other entrants to that market can use to help them innovate at their layer of customer offering. You can either build your system in a way so that your partners are an integrated to be part of it. Or you can have a core system that is owned and maintained by you – that's your USP – and then you have bits and pieces that you need support from others for different countries and regulations. Start-ups who want to scale could look towards acquisitional entrepreneurship and partnerships as an opportunity to move forward.
Trend 5: BNPL
BNPL programmes are expanding and being offered by all sorts of businesses. The role of different credit offerings, like buy now, pay later (BNPL) is enabling people to buy goods and services more affordably as inflation causes prices to soar.
We know from recent research that more consumers will be offsetting their costs by using BNPL services. According to the Intelligence Market Report, the BNPL market has seen a surge in growth due to the advancements in technology and substantial expansion in internet access around the world.
The BNPL system has a lot of benefits for consumers, including the ability to make payments by scanning a QR code. Nonetheless, market growth could be hampered over the coming years due to the exorbitant late charges imposed by BNPL service providers, along with the fees charged by banks and credit providers who offer BNPL services.
The BNPL space is going from strength to strength. We look forward to powering fintechs to further innovate their BNPL offerings.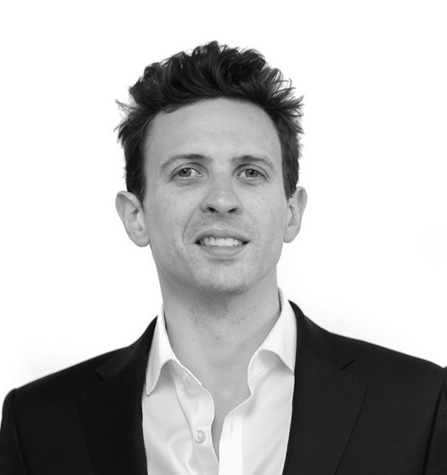 Edouard Billion, Managing Director at Edenred Payment Solutions