Tighter US regulations on
credit cards have made consumers more willing to take on the
products, according to research. Some commentators are suggesting
institutions like credit unions, which more closely comply with
consumer-friendly initiatives like the US CARD Act, should be used
by regulators as industry bench marks.
Last year's Credit Card
Accountability, Responsibility and Disclosure (CARD) Act continues
to rile the US cards industry, but doesn't seem to be having much
of an effect on demand for card products.
Strands, the company behind the
money-Strands personal financial management application, surveyed a
representative sample of American households and found widespread
consumer support for the reform legislation across political
affiliation. The survey found, a surprisingly high, one-third of US
consumers were more eager to open credit card accounts in light of
the new law.
More than half (54%) of respondents
were familiar with the provisions of the Credit Card
Accountability, Responsibility and Disclosure (CARD) Act and, while
48% said they were unlikely to consider adding a new card product
to their wallets, 44% were willing to consider a new card product.
Perhaps more tellingly, 54% said they might be willing to consider
a new card product, but only if they can be assured the protections
ushered in by the act are being enforced. Only 18% of cardholders
remained unwilling to open a new card account under any
circumstance.
How well do you
really

know your competitors?

Access the most comprehensive Company Profiles on the market, powered by GlobalData. Save hours of research. Gain competitive edge.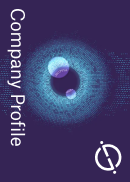 Company Profile – free sample
Thank you!
Your download email will arrive shortly
Not ready to buy yet? Download a free sample
We are confident about the unique quality of our Company Profiles. However, we want you to make the most beneficial decision for your business, so we offer a free sample that you can download by submitting the below form
By GlobalData
Satisfaction with CARD
Act
The wait-and-see attitude of
American consumers belies the fact large numbers of respondents
expressed satisfaction with many of the act's provisions. For
example, 67% of respondents agreed the law's requirement that banks
show how much money and how long it will take to pay off balances
if they only pay the minimum payment will help people better manage
their debt.
Other provisions of the act proved
to be less popular. The law's ban on rate hikes on existing
balances unless the cardholder is 60 days past due date found 30%
support; while the provision that lowers penalty rates to their
previous level if a cardholder is delinquent paying a bill but pays
on time for six straight months garnered just 21% support.
Interestingly, only nine% of
respondents supported the law's ban on rate increases on one card
based on payment histories on another account. The provision was
one of the bill's least politically controversial provisions in
Congress, but seems to have little traction among American
households.
The top financial activity among
respondents was building their savings, at 37%, followed by paying
off debt, listed by 30% of respondents.
"It does not surprise me that, with
the new law in place, people are receptive to trying out additional
card offers," said Atakan Cetinsoy, Strands vice-president of
personal finance products.
Cetinsoy said these trends also
benefit personal financial management providers like Strands, which
makes product recommendations based on the spending data that users
upload.
"This kind of thinking is a driving
reason why Strands goes to great lengths to ensure its technology
provides users financial offers, like credit cards, that are
customized to reflect their personal financial habits," he
said.
Half of all respondents said their
bank has treated them 'very well' or 'have done as good as
possible' during the current recession, but 31% said their bank
needs 'a serious customer service upgrade'.
A related study found that credit
union-issued credit cards comply more closely than bank cards with
federal guidelines against unfair or deceptive practices and could
be used as a benchmark in future rule-making.
According to a report from the Pew
Charitable Trusts, all of the credit cards issued by the 12 largest
banks employ practices that are considered unfair or deceptive
under the guidance.
Further, the cards' terms would not
meet the provisions of the CARD Act, the report said.
The report also noted that,
although the 12 largest credit unions control just 1% of overall
credit card lending (compared to 90% for their banking
counterparts), they offered prices that were generally lower than
those at the largest banks.
In addition, the study found credit
union cards carry less severe penalties than banks. In fact, it
said nearly half of credit union cards didn't impose penalty rates,
and more than three-quarters of credit unions set penalty rates
that would meet the Federal Reserve's fairness rules.
The report went further, suggesting
the Federal Reserve consider credit union cards as benchmarks as it
creates new reasonable and proportional penalty rules that are
required by the act.
The report also said the median
advertised interest rates on credit union cards were between 9.9%
and 13.75% annually, depending on a consumer's credit profile. This
range is about 20% lower than comparable bank rates, it noted.
Meanwhile, other aspects of the law
continue to be ushered in by federal regulators, the latest of
which is the Federal Trade Commission's (FTC) changes to credit
reporting rules triggered by the law on 1 April.
Disclosures
required
Effective immediately, the FTC said
ads for free credit reports will have to include disclosures that
US consumers might have to buy credit monitoring or other services
to get a 'free' credit report. By Wednesday, 1 September, such
disclosures will be required in all TV and radio ads.
The Federal Trade Commission was
required to change its free credit report rules under a section of
the CARD Act, co-authored by Senator Carl Levin, a Democrat from
Michigan who has been at the forefront of financial reform in the
US.
In a statement, Levin said it is
critical for people to have access to their credit report because
businesses rely on the information to screen consumers for credit
cards, loans, major purchases and interest rates.
This is the first major change in
credit report rules since 2003, when Congress enacted the law
giving everyone free access to one report each year.
In February, a Wisconsin college student became the lead
plaintiff in a class-action suit against credit ratings firm
Experian, charging that the ads for FreeCreditReport.com were
deceptive. Generally, people thought their reports were free but
did not know they were signing up for other costly services.