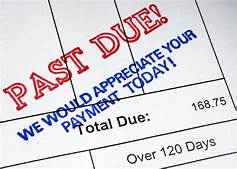 Covid-hit Americans skipped payments on nearly 15 million credit-card accounts and 3 million auto loans last month.
In a starling sign of covid-19's devastation, millions of financially distressed Americans are deciding to leave their credit card and car loan bills unpaid, according to new data from credit-reporting firm TransUnion.
As the economy spirals, credit-card payments are one of the first places where the effects will show up. They are often the first loans people stop paying when money is tight.
Credit card debt is usually unsecured, which means lenders have little recourse if a borrower stops paying.
For year, banks and other lenders relied on heavy consumer spending to generate huge profits.
With the advent of the covid-19 crisis, many banks have committed to helping their customers through the difficult times. The assistance banks provide include extending the term on loans, adjusting repayment amounts, and  granting mortgage repayment holidays, which means temporarily halting repayments.
Financial hardship programmes
A financial hardship program is a payment plan that may temporarily lower interest, waive fees, or offer other relief measures to debtors who are in financial distress.
In the US, creditors are required to respond to a debtor's request for relief, and "be reasonable" about making a repayment arrangement.
In April, US lenders had nearly 15 million credit cards in financial hardship programs.
Many large card issuers, including Capital One, Discover Financial Services and Synchrony Financial, are letting borrowers pause their credit-card payments for a month or longer.
Some are lowering or waiving late fees and interest charges, or even forgiving portions of customers' balances.
Those suspensions will allow some borrowers to stay afloat, but only temporarily. Companies and analysts expect delinquencies and charge-offs to soar later this year.
Banks and other lenders can only shoulder the unpaid loans for so long before they face a reckoning too.