In his first guest article for Cards International,
Matthew Lanford, head of prepaid at MasterCard Europe, outlines his
view of the development of the European prepaid industry so far,
and where opportunities may be found in the current economic
climate, particularly for those brave enough to
innovate.




This is my first column for Cards International since my
appointment as Head of Prepaid Product Lead for MasterCard in
Europe. For those readers who do not know me, I was based
previously in the US as part of MasterCard's Global Prepaid Product
& Solutions Group, where my responsibilities included managing
MasterCard's commercial prepaid strategy and range of prepaid
health solutions. These encompassed the development and
implementation of many prepaid market innovations, including the
real-time substantiation of health care purchases on
MasterCard-branded prepaid cards.
Enough, however, about me. In the coming months my intention is to
shed further light for CI readers on the key forces driving
development in the European prepaid market segment as I settle into
my new role. In a matter of months, I have already seen an
impressive range of prepaid products and applications being
planned, piloted and introduced to better meet specific local
market needs.
Prepaid certainly presents an incredible growth opportunity for our
issuing and merchant partners, even during the global downturn, and
I for one believe the great momentum achieved to date can
continue.
During my career working in the payments industry for both software
companies as well as financial institutions, I have witnessed the
US develop into the world's largest prepaid market.
The US experience has, in my opinion, proven the market potential
of the prepaid model, which has consistently acted as a major
driving force behind innovation in global prepaid card
programmes.
Many of the initiatives which I have experienced across the
Atlantic will, I believe, continue to translate into the expanding
European market. Hopefully my relocation to the UK will be equally
as translatable!
How well do you
really

know your competitors?

Access the most comprehensive Company Profiles on the market, powered by GlobalData. Save hours of research. Gain competitive edge.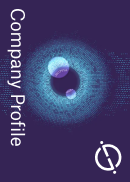 Company Profile – free sample
Thank you!
Your download email will arrive shortly
Not ready to buy yet? Download a free sample
We are confident about the unique quality of our Company Profiles. However, we want you to make the most beneficial decision for your business, so we offer a free sample that you can download by submitting the below form
By GlobalData
In this, the first of a series of four articles for CI during 2009,
I wish to highlight the key market opportunities and challenges
that the prepaid industry faces during the global downturn,
particularly in dealing with three of its most important
stakeholder groups: consumers, corporates and public sector
organisations.
Future articles will explore handling relationships with these
three stakeholder groups in greater detail, but to begin I will
touch upon each to assess how their prepaid requirements have been
impacted by the financial crisis.
In these times of economic uncertainty, whether a consumer, a
policymaker or a business leader, everyone should be aware of the
real opportunities that still exist in the downturn, whilst being
aware of the challenges so as not to be caught with their head in
the sand.
Opportunities during the downturn
The inherent strength of what prepaid can offer to large
corporations and governments, as well as consumers, remains
unaffected by the downturn. Primarily, this revolves around the
ability to streamline processes, reduce costs and provide more
secure and safe payment methods to replace traditional cash and
paper based-methods.
The prepaid market in Europe is projected to grow further, in terms
of overall card numbers in both open and closed-loop environments,
to €132 billion ($180.7 billion) in turnover volume by 2015,
according to a study from PSE Consulting commissioned by MasterCard
Europe. And if we look at that just from an open-loop branded
perspective, it is a €79 billion opportunity.
The research reveals that the payment of government benefits alone
is expected to account for €9 billion, or just over 7 percent of
the total spending on prepaid cards in Europe by 2015, while 13
percent (€17 billion) of the total expected prepaid spend by that
year will be attributable to prepaid business cards.
We are also seeing many applications coming to the forefront in
prepaid such as government benefits, corporate benefits and payroll
– three growing prepaid applications which we can reasonably expect
to see a lot more of during the remainder of 2009.
But how have the aforementioned stakeholder groups been affected by
the ever-changing macro-economic environment?
Clearly the reduction in credit and debit revenues is forcing
financial institutions to look for opportunities to diversify
revenue streams. Of course, prepaid is not about competing with
debit or credit; it is about providing solutions to replace
paper-based payments where debit and credit cannot or are not the
most appropriate fit.
Saying this, with many consumers reducing their use of credit cards
due to tightening lending criteria, a significant number are
turning to prepaid cards for better spending controls. At the same
time, merchants are looking to leverage prepaid to increase their
revenue streams while also reducing payment costs.
With European unemployment levels rising, employers are now looking
at prepaid cards as a means of distributing lay-off packages and
other severance benefits. Governments are further looking to use
prepaid cards to distribute unemployment claim benefits and move
from paper to plastic, as a key to harnessing savings and reducing
the cost burden of administration.
When combined with a growing consumer mistrust of banks and
financial services in general, this trend looks set to increase the
number of people who shun traditional banking methods in favour of
more accessible payment solutions.
This consequently presents a unique opportunity for processors and
programme managers who are looking to serve the so-called
'underbanked' consumers which have been impacted by the financial
downturn.
However, we cannot be one-sided here. Focusing solely on the
opportunities without considering the challenges is risky business.
It is undeniable that European consumer spending is down, with
consumer confidence reaching record lows as discretionary spending
is cut.
Meanwhile, government stimulus packages to jump start consumer
spending are notoriously slow to administer and even slower to take
effect. In the international remittances market, as the economy
faces the global downturn, remittances both domestic and
cross-border are on the decline as migrant workers lose their jobs
or see their incomes decrease.
We are also witnessing a worldwide tightening of the regulatory
framework governing prepaid cards, as central banks and financial
services regulators are working to include prepaid payments within
their spheres of influence.
Besides setting limits on load amounts, reserves, disclosures and
expiration dates, some regulators are now considering the
introduction of additional measures including regulating fee levels
on prepaid cards.
Further independent research from Aite Group entitled The Pulse of
the Prepaid Card Industry recently revealed that 82 percent of
prepaid card industry stakeholders opine that the recession will
have a negative impact on private-label prepaid cards (mostly
composed of merchant gift cards), while the majority (71 percent)
see a positive impact of the recession on branded prepaid cards
overall, largely driven by branded government cards, consumer
incentive cards, payroll cards and health care cards.
Key Stakeholders
Consumers
The past decade has witnessed the rapid opening of access to
financial services to UK and European households who do not hold or
regularly use conventional banking services. For the average
consumer on the street, the value of prepaid cards is thus
self-evident, particularly for those who have encountered money
management challenges in the past.
Consumers who use these cards frequently feel they offer a wide
array of benefits – chief among which are convenience, broad
acceptance, and transparency.
From a prepaid perspective, the main driver of consumer usage will
be the heightened focus on budgeting and money management that the
downturn has rekindled. In this respect, market-bridging products,
such as general-purpose reloadable prepaid cards, are there to meet
this specific need.
As readers of CI will likely be aware, once consumers load funds
onto their prepaid card it is only possible to spend what they
load, limiting the risk of overdraft while providing immediate
liquidity. With traditional bank accounts, overdraft fees are a
common complaint, with some consumers still struggling to
understand banks' fee structures.
That is part of why prepaid is so appealing – transaction costs are
low, with many providers regularly incorporating new features, from
bill payment with credit reporting to money transfer and lines of
credit. As a money management tool, prepaid can provide the perfect
solution to enhancing families' financial well-being.
It is really about seizing control; the ability to take more
control over their personal finances by segmenting or budgeting
their money. Prepaid provides a tool by which consumers can achieve
this.
We are seeing an increasing number of consumers acquiring multiple
prepaid cards, each for use in relation to specific expenses.
Consumers can thus better budget, segmenting their monthly earnings
onto different cards; for example, one to pay for their electricity
bills, another for their weekly food shop, one for travel expenses
and another for internet shopping (a growing segment as consumers
move online to shop around for the best deal without wearing out
their shoe leather).
As such, prepaid cards can help consumers achieve their short-term
financial goals, empowering them to take control of their finances
so as to start paying off debts or accumulate savings.
However, as the old adage tells us, every solution creates a
problem. While the downturn is creating new opportunities for
certain prepaid products, what of those sectors in the downturn
that are feeling the pinch?
Take international travel, for example. With tightening budgets,
rising gas prices and even the seemingly genuine threat of a global
swine flu pandemic, the travel industry is set for a difficult
year.
Prepaid in recent years has made significant headway in the travel
sector, largely through its use as a foreign currency card to
replace travellers cheques when travelling abroad. But to
counteract any effects that reduced travel may have on this market
segment, prepaid has responded in the most effective way possible –
by driving innovation.
In May of this year, the world's largest distributor of foreign
currency prepaid cards Travelex announced that it was extending its
brand relationship with MasterCard, while implementing MasterCard's
Integrated Processing Solutions (IPS).
By leveraging MasterCard IPS, Travelex plans to re-engineer and
optimise its global prepaid portfolio so that it can focus on a
wider range of foreign currency prepaid opportunities including
consumer travel, corporate expenses, per diem, payroll, payout and
money share products. For Travelex, this innovative partnership
will provide the speed and processing advantages that the company
needs to further expand its network of prepaid currency cards for
foreign exchange around the world.
Corporate
In the corporate world, businesses are continually keeping a close
eye on their monthly management accounts to identify where cost
savings can be made. In light of this, prepaid has become a
complementary product to a corporate credit or debit product, with
a range of applications where prepaid is arguably more beneficial
than providing a corporate credit card (for example, you would not
want to give a corporate credit card to a temporary
employee).
From a business perspective, especially in today's economic
environment, it is all about cost reduction. Whether you are a
small business or a large corporation, costs are key. Whether it is
about removing the inefficient, non-electronic payment methods like
cash and cheques to allow them to streamline their processes and
reduce costs, or about providing more efficient methods for
business purchases for travel and entertainment, the benefits are
clear.
By using a prepaid application, a corporation has the ability to
load the card with required funds in real-time, thereby providing
significantly more security and control of expenses than
traditional methods. Providing employees with petty cash or
processing mountains of expense receipts is complicated and at the
end of the day, an unnecessary administrative burden.
In response to this challenge, January 2009 saw MasterCard announce
the acquisition of Orbiscom Ltd, a Dublin-based payments solution
software provider. The acquisition built on the companies' existing
partnership that created MasterCard inControl, an innovative
platform featuring an array of advanced authorisation, transaction
routing and alert controls designed to assist financial
institutions in creating new and enhanced payment offerings.
By using elements of MasterCard's new inControl technology,
corporations can gain the ability to put spending restrictions on
the type of merchant category code that a prepaid expense card can
be used at. Time limitations can be imposed so that the expenses
cards only be used between certain hours or businesses can even set
up specific transaction alerts so as to check when a card balance
is getting low.
Through new prepaid solutions, corporates are now able to have a
much deeper insight into how much money is being spent while having
much greater control on how it is being spent, resultantly
improving efficiency.
Moving away from expense management, another key driver in the
corporate prepaid card market is the development of cards that help
companies to manage their payroll.
For example, there are two main opportunities for prepaid payroll
cards in the UK:
• Among those who are not currently paid by electronic transfer to
a bank account (at least 10 percent of the workforce by best
estimates from ase research). This group includes the underbanked,
migrant and transient labourers, some per diem or occasional
workers and consultants, foreign nationals; and
• Among those who are paid by electronic transfer but for whom the
process is slow, cumbersome, expensive or inconvenient for either
payer, payee or both. This group could include those earning in one
currency and incurring living or operating expenses in
another.
While in many sectors the development of prepaid as a payroll tool
is largely unexplored or underdeveloped to date, the concept has
been embraced by the maritime industry. Working with large shipping
companies, prepaid providers have developed payroll cards for ship
workers to use for their spending needs when onshore, automatically
depositing their pay onto the card to save the ship from having to
safeguard a mountain of cash on board.
Public Sector
As I have already mentioned, independent research from PSE
Consulting in 2008, commissioned by MasterCard, estimates that this
sector is expected to account for €9 billion or more than 7 percent
of the total spending on prepaid cards in Europe by 2015. There has
already been considerable interest and investment in prepaid
products on behalf of government administrations, originally in the
US, but now widely accepted throughout Europe.
There are several clear advantages to switching the distribution of
state benefits to an electronic payment system, the most obvious of
which being the potential to do away with cumbersome and costly
paper trails.
We are taking the lessons taught in the US around things like the
social security cards that the US Treasury department rolled out,
and looking at what great success that has had – saving the US
government $44 million per year (according to US Treasury
statistics) in providing greater security and convenience for those
benefit payments. There is potential for this to be mirrored in
public sector organisations and institutions across Europe.
With rising national debt, every government should undoubtedly be
looking at ways to cut costs and improve efficiency, in particular
where they are dispensing cash benefits to constituents, whether
for pensioners, single parents, the unemployed, medical benefits or
even disaster relief.
In December 2008, the Italian Minister of Economy and Minister of
Welfare launched a new social card project in Italy, targeting 1.3
million benefits recipients through MasterCard prepaid cards issued
by Post Italiane throughout their network of 14,000 post offices.
The program was recently awarded the 2008 Paybefore Award for Best
Non-US-Based Prepaid Card or Program category.
On a personal note, I believe that now more than ever, there is an
inherent need for education; education of consumers on how they can
manage their finances better during these economic times and how
prepaid can play a part in that; and education to governments and
corporates about the cost benefits that prepaid can provide. It is
my view that everybody in the industry needs to make a concerted
effort to get the word out that prepaid is more than just a gift
card.
I have no doubt that the current economic environment will continue
to be a challenge; that we are entering a brand new world of
financial services. Payments will always have to take place but it
is my belief that now is our time, to step in and drive innovation.
In my mind, the applications and uses for prepaid cards are for the
most part limitless. It is only our imagination that is holding us
back.
Case Study: New Strategic Global Prepaid Alliance for
Travelex and MasterCard
Integrated Processing Solutions for the travel
sector
On 1 May 2009, MasterCard Worldwide and The Travelex Group, the
world's largest distributor of foreign currency prepaid cards,
announced that they will be extending their brand relationship,
with Travelex implementing the global prepaid transaction
processing capabilities of MasterCard Integrated Processing
Solutions (IPS).
The end product
With this partnership, Travelex, which already issues and
distributes MasterCard Cash Passport cards, will launch new
MasterCard branded consumer and corporate Cash Passport programmes
around the globe utilising IPS. The Travelex Cash Passport is a
prepaid currency card that is pre-loaded with foreign currency for
use at millions of ATMs, shops and restaurants around the
globe.
The Cash Passport has multiple applications and is currently being
used extensively for leisure travel, business expenses, airline
transportation, payroll and per diem expenses.
With these IPS capabilities, Travelex will be able to re-engineer
its existing prepaid offerings and efficiently pursue new growth
opportunities in the consumer travel, airline and maritime
industries with minimal infrastructure investment.
Currently Cash Passport cards are available around the world in 10
currencies.
When will we see it?
The conversion to MasterCard-branded cards is planned to commence
in early 2010 and will include the majority of existing Cash
Passport card programmes around the world.
About Travelex
Travelex serves 1.75 million cardholders through a network of more
than 25,000 agents and 700 retail branches in 35 countries.
Travelex also offers consumers a range of delivery channel options
including telephone and web-based ordering.
As Bob Gogel, President, of Travelex, said: "The agreement with
MasterCard will provide us with the speed and processing advantages
we need as part of our plans to expand the usage of our Cash
Passport prepaid currency cards for foreign exchange.
"The ability to work with MasterCard to quickly expand our business
globally while providing our cardholders with safe and convenient
access to their funds in the currency of their choice is a
significant step forward."