The 22nd Cards and Payments Europe conference and
awards, organised by CI and VRL, brought together an array of
distinguished industry experts to debate the pressing issues facing
Europe's cards industry, with a special focus on the increasingly
important Central and Eastern European region. John Hill reports
from Prague.
In the 12 months since the last Cards and Payments Europe
conference was held, the world has changed enormously. Along with
some of the largest corporate bankruptcies ever seen, there has
been mass unemployment and economic contraction on an unprecedented
scale.
Players from a wide range of industries and markets converged on
Prague to offer their opinions on cards, payments and what to look
for in the future.
The cards and payments market is one that has equilibrium – as
payments start to move away from credit they move towards debit or
prepaid or cash. The effect this has on banks and other financial
institutions is profound, affecting deposit rates, credit profit
margins and a plethora of other functions.
Banks paying the price for easy credit?
How well do you
really

know your competitors?

Access the most comprehensive Company Profiles on the market, powered by GlobalData. Save hours of research. Gain competitive edge.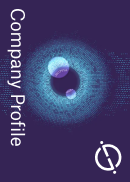 Company Profile – free sample
Thank you!
Your download email will arrive shortly
Not ready to buy yet? Download a free sample
We are confident about the unique quality of our Company Profiles. However, we want you to make the most beneficial decision for your business, so we offer a free sample that you can download by submitting the below form
By GlobalData
While the migration away from credit is only to be expected as
consumers and organisations alike start to tighten their belts,
František Jungr, head of cards at UniCredit Czech Republic,
believes that banks are now doing everything they can to reduce
their exposure to the current crisis, including actively removing
high risk individuals from their books.
"Banks and associations like American Express are not giving away
cards like they used to," Jungr told delegates.
"There is even a scheme in the US now where American Express is
paying $300 to every customer that closes their account and pays
off the balance.
"This is of course with a certain portfolio of clients that are
more risky, so it is seen as a way to reduce costs.
"I think the banking industry is now facing the problem that maybe
we were too greedy, we were giving away too much credit to
everybody, and now we have to pay for it," Jungr continued. "It is
like we have had seven nice years and, while I hope we don't, we
could now be in for seven bad years. Although, even if it is not
that extreme, we will certainly have to endure at least a few bad
years.
"Transactions are changing, and banks are trying to lower their
overall balance. For the first time, they are not giving out more
money, but are actually taking the balance and the credit they have
already given out back from the cardholder to reduce their risk.
This is certainly one of the major issues we are addressing in the
Czech Republic and I suspect in most other countries as well,"
Jungr concluded.
While there has been a lot of movement in cards markets across the
world recently, the focus of the event was on Central and Eastern
Europe and the opportunities and obstacles presented therein.
Topics covered in the presentations and discussions included
loyalty programmes, security issues, innovation, cross-border
payments and the growth of prepaid cards. Loyalty programmes and
the concepts behind them were of particular interest to many of the
attendees, as two keystones of many reward schemes – points and
prizes – came under fire.
Stealing customer loyalty
Margaret Morgan Weichert, CEO and founder of The MorganWeichert
Group consultancy in the US, explained why true loyalty is not
quite what the industry thinks it is.
"We've got lots of innovations around loyalty programmes;
co-brands, points programmes, and this is stuff most people know,"
Weichert told delegates.
"However, right now, when the market is not growing in double
digits, the way to gain share is to steal share from competitors,
especially when new competitors and potentially non-banks are
entering the industry.
"This idea becomes even more important in a slow growth market,
although most important of all is not to have so much churn in your
portfolio to begin with and to retain your existing
customers.
"This is where loyalty comes in. A lot of what we in the industry
talk about as true loyalty is not loyalty. In the dictionary
definition of loyalty it doesn't mention points programmes or free
things; it has to do with an emotional connection between the
customer and what the customer really needs," she continued.
Weichert also believes innovation is crucial.
"I think some of the best innovations over the next two or three
years within loyalty will be how to extend credit, which is a core
need, to people who might not previously have qualified," she
said.
"And it may not be credit cards, or an unsecured line of credit –
it may be secured credit, it might be instalment credit linked to a
card, it might be instalment credit linked to a phone.
"These are programmes that can combine very sophisticated and
cost-effective marketing without having to spend a lot of money on
the programme itself."
Evolving loyalty programmes
Conversely, while Weichert believes that, in the card and payments
market, loyalty schemes are not keeping true to the definition of
the word, there are those who still think there is a lot of value
in the traditional rewards-based system.
As cards become more sophisticated, the possibilities of combining
several different functions into one card are rapidly
expanding.
Garanti Bank in Turkey has a scheme called Bonus, a rewards
programme linked to a credit card. The programme is currently the
biggest in Europe, and although it is heavily focused on its home
market of Turkey it has recently spread into Romania.
Nur Olcer, senior vice-president of Garanti Bank Payment Systems,
spoke of how the Bonus card programme has developed.
"Turkey is a large country, with 73 million people and a relatively
young population, and they are open to change. These are two key
factors as to why our programme has been successful," Olcer
said.
"Also, the Garanti card business is a company by itself and this
gives us flexibility to move faster than other competitors, as we
can make changes very quickly and execute them accordingly."
Garanti's Bonus marketing and promotional scheme is based around
several recurring themes, including a tune used in all their
advertising and the colour green, especially focusing on large
green wigs, which have become synonymous in the country with the
Bonus programme.
While not ideas customers may immediately connect with a bank,
Olcer thinks they are excellent anchors for a solid scheme.
"What are the key loyalty success factors for our programme? We
have a very strong message to the customer: 'You will earn the most
Bonus with our card', then we also try and educate and be seen in
every merchant," she said.
"We try to get into the hearts and minds of the customer – we have
the green wigs which are known as 'Bonus Heads' when people see
them being worn, and as well as these we hold sports events and
sponsor local music events to get people interested in the
brand.
"Beyond all of this we also leverage our technology. With our chip
technology we can see total spending, the frequency of shopping,
and so this means we can offer our cross-sell campaigns to the
customers as well as added security.
"Near-field-communication [NFC] technology is coming up in the near
future, and as we were the first to use contactless in Europe, we
are trying to educate the customers in the use of NFC."
Garanti's innovative efforts in the payments sector have not gone
unnoticed by competitors who also want a piece of the action, Olcer
said.
"After seeing what we were doing, we were approached by many other
institutions who wanted to join our platform, so since 2003 we have
been working with five other banks who have become the main
licensees for our Bonus card, they issue it themselves, but we do
the processing," she added.
Turning consumers to technology
A consensus running throughout the conference concerned one of the
best ways to encourage and educate the consumer market about the
use of contactless technology. Delegates agreed it was best to
start off using it in mass transit systems.
Citibank Russia recently piloted a Moscow Metro/Citi contactless
payment and transit card hoping to do exactly this. The Moscow
Metro programme is not Citi's first mass transit contactless scheme
however; it already has programmes in Washington DC, New York and
Delhi.
Michael Berner, senior vice-president of the credit card business
at Citibank Russia, explained a bit more about the origins and
purpose of the programme.
"Currently around 50 percent of the world's population are living
in large cities, and this number is increasing, which makes the
problem of providing those who live in the large cities with
transportation more and more important," Berner told
delegates.
"In many cities public transportation is not up to scratch in terms
of the cities' needs, and that is why many potential customers are
using their cars, although this is not sustainable in the long
run.
"Public transportation systems are going to have to evolve and the
need to provide easy and cost-effective ways to ticket are becoming
more important for transport authorities.
"So, the ability to provide this service is becoming more important
for banks, and this is an area where the banks and other payment
companies can deliver value," Berner added.
"While the locations Citi operates in all differ greatly and the
schemes themselves are different, the cards we use all have the
same basic features of being a standard credit card with the
functionality to use public transportation, as well as receive some
kind of reward for it, or a benefit in the form of a
discount."
Combining a credit card with a transport card has several distinct
advantages over having the functions on separate cards, Berner
added.
Firstly it drives spending for the bank on both functions, as
consumers use the credit card feature out of convenience whereas
they may not have before, and also will be more likely to use the
transport function if they know they will not have to queue for the
mass transit system.
Berner explained the how crucial this was with the volume of metro
traffic in Moscow.
"It was especially important for Moscow Metro, which has around 10
million passengers a week, that any new programme they implemented
would have to be efficient from both a cost and customer
perspective," Berner added.
"You need to provide tickets to everyone, and while there are some
season and weekly tickets, most are bought on a daily basis, so the
impetus to reduce the large queues was high.
"Now we have seen from initial figures that customers who aren't
very sophisticated in terms of credit card usage or who don't have
a credit card are interested in our scheme, the card provides them
with flexibility and simplifies their life."
The potential of prepaid
Another item frequently touched upon was the growth and potential
for the prepaid cards market.
The research presented at the conference seemed to show that both
general-purpose prepaid consumer cards and gift cards are becoming
more acceptable to the general public as methods of payment.
Although, as the number and type of prepaid cards available grow,
so do the associated problems of educating people on the benefits
of each product, how to differentiate one card from the other and
how to get the most out of specific types of cards.
Tony Craddock, CEO of Giftex Prepay, explained how it is important
people understand exactly what prepaid is.
"Prepaid is the most exciting part of the cards and payments
industry and I believe that it is highly relevant to the future
success of the cards and payments industry in Central and Eastern
Europe," Craddock said.
"The questions are where prepaid cards are in terms of adoption are
and how fast will it take off?
"In actuality, prepaid is not a payment device and the fact that it
is helping you transact is important, but not really enormously
relevant.
"What it really is a capability. It is a capability that an
organisation or consumer or government can use to solve their
problems – either making more money, taking out costs, reducing
time of change or whatever it may be.
"Prepaid solves some problems better, for businesses and consumers.
In the case of businesses it's about shifting changes in behaviour
for the various people in your market and distributing funds
efficiently, perhaps reducing costs and promoting purchases.
"For consumers, prepaid can remove the budgetary concerns, increase
convenience and also add anonymity, which for some people is a very
important one," Craddock concluded.
The over-riding theme of the conference was of optimism during a
time of uncertainty.
While many of the presentations did not talk directly about the
current global downturn, it was apparent most of the institutions
involved in the conference had already taken strict measures to
cope with the situation, and so are now only looking to the future
and the possibilities offered as gaps in various markets open
up.
From left: Francesco Burelli, director of payments, Deloitte,
Ouliana Vlasova, analyst, Datamonitor
Welcome Real-time celebrates following their win in Best Innovation
in a Loyalty Programme: Francois Dutray (centre), CEO; Mavis Liew
(second from right), Director Corporate Marketing
From left: Nur Olcer, Garanti Bank Payment Systems, John
Mitchell, CEO, RêvEurope;