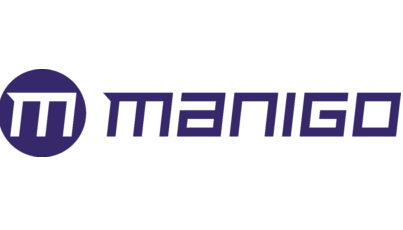 Manigo, the online banking services provider, has unveiled a new programme in partnership with CashFlows and Mastercard, aimed at helping companies to offer next-generation banking and payment products.
The programme is designed to deliver full payment card and digital banking capabilities as a turnkey solution – backed by a go-to-market timespan of just a few short weeks.
The joint proposition is open to companies across Europe. It makes it possible to issue Mastercard contactless cards and current accounts, complete with EUR IBAN and UK sort code.
Together Manigo and CashFlows aim to remove the usual regulatory, legal and technical hurdles to new card programmes and enable businesses to issue cards in a simple, cost and time-efficient manner.
Designed for a broad range of industry sectors, the programme runs on the Mastercard network and is one of the early offerings of the Mastercard Fintech Express programme.
Speed, flexibility and cost advantages
Speed, flexibility and cost advantages are the leading benefits of this initiative. However, businesses are also gaining first-hand access to Mastercard's innovative and truly global technology platform.
With Mastercard's presence in 210 countries, any business going to market under this programme also gains strong credentials for expansion into other markets.
Reducing the barriers to entry into banking and card payments
Manigo is a London based Fintech SaaS company offering Banking, Payments and Cards as a Service. Stevan Bajic, CEO at Manigo, commented:
"This is the first time companies will be able to launch new banking and payment services with unprecedented speed and simplicity," Stevan Bajic, CEO at Manigo, said. "This will accelerate the launch of new banking and payment products for the benefit of consumers and businesses across Europe."
CashFlows is a Fintech provider of omni-channel payment solutions. Jonathan Bennett, CashFlows' Chief Commercial Officer, said:
"With this programme we're continuing to expand our partner-led offering with high-growth and exciting businesses like Manigo."
He said his company's partnership with Manigo will help reduce the barriers to entry into banking and card payments industry. "Especially with the backing of Mastercard, whose clear commitment in helping Fintechs gain speed to market and accelerate at scale, creates a combined and truly differentiated industry proposition."
Jason Lane, Executive VP – Market Development, Europe at Mastercard, said this programme will solve real obstacles to the roll-out of new card programmes.
"This programme was developed under our Accelerate initiative which simplifies the way we work with Fintechs by giving them access to everything they need to grow quickly and offering them a simple, single entry-point to our wide portfolio of specialized programs."