A series of seminars recently hosted by VRL, publisher
of CI, and loyalty programme solution provider Welcome
Real-time threw the spotlight on the importance of loyalty
programmes in cardholder recruitment and retention, and also
profiled one of the most successful offerings in the market from
PBZ Bank
Loyalty programmes have become increasingly popular over the years,
and nowadays are prominent features of payment card programmes
across the world. But what exactly is a loyalty programme and what
do card issuers hope to achieve by offering loyalty programmes to
customers?
A recent series of seminars hosted by VRL and Welcome Real-time
sought to explain and answer those points, beginning with answering
the question of what exactly a loyalty programme is, and what its
main objectives are.
Main loyalty programme objectives
Loyalty programmes may be commonly viewed as marketing tools but
they also enable card issuers to achieve key strategic goals,
including:
Reduced customer acquisition cost
Lower customer attrition
Penetration into new market segments
Increased card activation and usage rates
Higher card spending per customer
Higher levels of cross-selling
Greater brand strength and awareness
Loyalty programmes have allowed card issuers to add value to their
offerings, and to offer tangible and useful benefits to consumers,
providing a positive incentive for consumers to use their cards
more often.
How well do you
really

know your competitors?

Access the most comprehensive Company Profiles on the market, powered by GlobalData. Save hours of research. Gain competitive edge.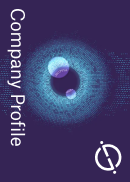 Company Profile – free sample
Thank you!
Your download email will arrive shortly
Not ready to buy yet? Download a free sample
We are confident about the unique quality of our Company Profiles. However, we want you to make the most beneficial decision for your business, so we offer a free sample that you can download by submitting the below form
By GlobalData
A well-designed loyalty programme will clarify the market
positioning of a payment card and will give consumers a clear
reason why using the card will be beneficial to them. The right
loyalty programme, marketed to the right consumer segment, can
reduce marketing and customer acquisition costs, and improve
revenues for the issuer. A strong loyalty programme will enhance
the issuer's product proposition, and act as a customer
acquisition, retention, promotional and marketing tool. A
well-designed loyalty programme can be a win-win situation, where
the issuer, customer, and any partnering organisations all benefit
from the existence of the programme.
CI research indicates that cardholders who have cards
associated with loyalty programmes spend twice as much as those
whose cards are not associated with a loyalty programme, and this
applies across all global regions. Loyalty cardholders have much
lower levels of attrition compared to non-loyalty cardholders – the
average customer attrition rate is between 5 and 10 percent on a
loyalty portfolio, compared to between 18 and 20 percent on a
non-rewards portfolio.
When it comes to attracting and recruiting customers, a loyalty
programme is one of the most powerful tools an issuer can have.
CI research has shown that around 35 percent of all card
applications are prompted by the loyalty programme associated with
the card. Next to the absence of an annual fee, loyalty is the most
often-cited reason for new card applications. And the word-of-mouth
factor cannot be underestimated – a good loyalty programme will
prompt cardholders to tell friends and family about it, which is
probably one of the most effective forms of advertising an issuer
can get.
If used properly, loyalty programmes can provide an incentive to
get the cardholder to change their behaviour for the benefit of the
issuer. For almost every desired customer behaviour there is a
promotional incentive that can be designed to encourage it.
Loyalty programme examples
There are several types of loyalty programme: points-based,
cashback, discounts or promotional are some of the most common
models. Points-based programmes reward cardholders with points
based on cardholder spending. Points are usually accumulated over a
period of time which can later be redeemed for certain benefits.
Cashback programmes literally give consumers cashback at the point
of sale where they use the card, and are also frequently combined
with other kinds of loyalty schemes such as points.
In co-branded models, an issuer partners with another company, such
as a retailer or airline for example, and issues a card with that
partner, with cardholders offered a higher level of rewards if they
use the card at either of the co-brand partner locations or
outlets.
Merchant coalition loyalty programmes are another trend, whereby
issuers share the costs of funding the loyalty programme with
merchants, and partners can work together to drive transactions and
revenue onto the particular card and through particular
merchants.
The other big trend to emerge is that of instant or real time
rewards, whereby the cardholder is rewarded instantly at the moment
they use their cards at the point of sale, either through
discounts, extra loyalty points or instant cashback.
PBZ Bank's 'My Card' programme
Rahela Opalk, loyalty section manager of the development and
marketing department at PBZ Card, gave an overview of her bank's
highly successful My Card loyalty scheme. PBZ Bank, established in
1962, is one of Croatia's leading banks and is a member of the
Intesa Sanpaolo banking group. Its PBZ Card business was
established in 2006 when PBZ American Express and PBZ's card
business merged into one company. Today, PBZ Card processes nearly
2.7 million cards, and the implementation of loyalty programmes has
been a key factor in its success.
My Card offers three types of reward: gift or service; discounts;
or the determined amount as cashback. My Card includes all
EMV-enabled personal payment cards with the PBZ card portfolio,
including American Express, MasterCard, Maestro, Visa and Visa
Electron. With a cardholder base of more than 2 million, My Card
was established as a loyalty programme for modern customers who
want information and rewards in real time, and merchants who want
to award customers in a tailored fashion. Awarding, monitoring and
redemption of rewards happens in real time thanks to loyalty data
stored on the EMV chip, with the customer also receiving
information about their rewards on their purchase receipt.
Major opportunities and challenges
PBZ identified the major business opportunities in launching the
programme as being the first to market in Croatia with an
innovative loyalty solution, providing a new service to customers
and merchants, and presenting the benefit of EMV technology to the
market for the first time. However, there were threats to the
success of the programme, namely the "ice breaking" concept, that
of being the first bank in the market to go live with such a
scheme. Also, technological integration of Welcome Real-time's XLS
solution with the bank's platforms could have proved more timely
and costly than anticipated, along with the real time rewarding
concept causing changes to long-established business
procedures.
My Card was first piloted in 2006 within PBZ's American Express
Blue card portfolio, including 20,000 cards and 200 POS terminals.
The pilot programme enabled PBZ to identify weak points such as old
generation POS terminals being too slow to perform transactions,
due to inadequate communication between cardholders and merchants.
The pilot resulted in PBZ realizing that it needed a faster POS
platform, improve merchant education activities, make simple reward
scenarios, and improve marketing and communication activities for
cardholders. Following PBZ's full-scale migration to EMV across its
entire card portfolio in 2008, My Card was officially launched in
May of that year with 17 campaigns spread across 465 merchants in
Croatia, on more than 700 POS terminals.
Marketing and education activities
Each merchant campaign lasted six months until October 2008, with
participating merchants covering the technical equipment, home
furniture, fashion, footwear, cosmetics and fast food sectors.
Merchants who participated in the first My Card roll-out continued
their participating with the same or different campaigns from
November 2008 until April 2009. In the second wave of the My Card
roll-out, 32 campaigns were spread across 700 merchants and more
than 1,000 POS terminals. The majority of campaigns lasted six
months, with some lasting one year, with new merchants in the
travel agency and photo equipment sectors joining in.
PBZ's promotional campaign for My Card aimed to leverage the
strength of the EMV chip and to raise awareness of what the
technology could offer to both cardholders and merchants. With this
in mind, PBZ came up with the character of Santa Claus as a
personification of the chip, but with a twist – whereas Santa Claus
brings gifts only at Christmas, My Card brings gifts to customers
all year round.
PBZ's range of promotional materials included POS materials,
signature pads, e-newsletters, print and poster advertisements and
brochures, which were sent to cardholders and merchants and
displayed in-store.
Flexibility and tailored rewards
So what did My Card mean in practice? Firstly, payment cards had to
be enrolled in the My Card programme. As card purchase data was
stored on the EMV chip, this enabled the merchant to print
information about the rewards due to the cardholder on the
cardholder's purchase receipt and to tailor rewards accordingly.
The flexibility of the programme meant that different merchants
could set different levels of rewards – for example, Magma set
their parameters so that after every HRK1,500 spent, the cardholder
received an e-coupon of HRK100 in value, which could be redeemed
upon the cardholder's next visit to the merchant. Other merchants,
such as Euronics, were able to dispense paper coupons allowing
customers to receive a 15 percent discount on furniture purchases.
Meanwhile, Pevec set parameters so that after the cardholder's
third purchase (minimal value of HRK400), the cardholder got an
e-coupon for HRK50, which could be redeemed at the cardholder's
next visit.
Real time rewards prove popular
Given that My Card was only launched in May 2008, the scheme proved
an instant success. Total business volume in the period between May
and October 2008 compared to the same period in 2007 increased by
19 percent. The business volume of cards enrolled in My Card at
participating merchants in the same period increased 25 percent,
while the number of transactions made using the same cards in the
same merchants increased by 30 percent. In the majority of
campaigns implemented at different merchants, My Card business
volume increased more than compared to overall business
volume.
According to the number of reward coupons, the most successful
campaigns were those at merchants selling home and technical
equipment, with the average age of My Card cardholders being
43.
Following on from the successful conclusion of the initial My Card
roll-out, PBZ is now planning to expand the programme from May 2009
to include 38 campaigns across 900 merchants and more than 1,100
POS terminals. Half of those campaigns will last one year with the
other half lasting six months. New merchant categories in the new
phase will include gift shops, and PBZ is also planning to extend
the availability of the instant discount reward.
The success of My Card has also given PBZ pointers as to what the
crucial elements are in the success of campaigns, namely:
The strength of the sales force in recruiting merchants
Education of merchant employees and cashiers
Permanent marketing activities
Permanent innovation in technology