The 23rd Cards and Payments Europe conference and
awards, organised by Cards International and VRL, brought
together an array of industry experts to debate the pressing issues
facing Europe's cards industry, with a special focus on innovation
as well as some valuable lessons learned from a tough few
years.
Players from a wide range of
industries and markets converged on Madrid to offer their opinions
on cards, payments and what to look for in the future.
Discussions this year revolved
around the future of the industry and the direction it looks to be
heading in, especially when certain technologies like prepaid and
mobile payments really start to gather pace. As well as excitement
over the possibilities presented, there were also several
presentations that covered the current market and perhaps how that
differed from what was expected this time last year.
A cash-free environment is always
going to be an ideal that those in the payments industry will
strive for. The introduction of prepaid and mobile has supposedly
been a major boon to this aim, but Luke Olbrich, head of debit in
Europe at MasterCard Worldwide, explained that while this is
certainly a goal worth aiming for, we are perhaps not as close as
is thought.
"Our strategy at MasterCard and in
debit in particular is to aim for a cash-free day, while making
debit simpler," he said.
How well do you
really

know your competitors?

Access the most comprehensive Company Profiles on the market, powered by GlobalData. Save hours of research. Gain competitive edge.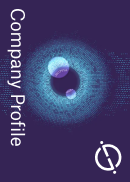 Company Profile – free sample
Thank you!
Your download email will arrive shortly
Not ready to buy yet? Download a free sample
We are confident about the unique quality of our Company Profiles. However, we want you to make the most beneficial decision for your business, so we offer a free sample that you can download by submitting the below form
By GlobalData
"The economic crisis and the advent
of SEPA have resulted in significant changes within the payments
industry. If you look at both of these, they have changed both
consumer behaviour and bank behaviour.
"Broadly what we have found, post
economic crisis, is that consumers' needs have changed
significantly. While previously they were looking for status,
rewards, enjoyment, personalisation, and flexibility some of those
things have falling away and now there's much more of a focus on
personalisation, being smart with your money and control. Control
is one of the key words that comes out from consumers right now, in
terms of being able to control their spending, budget and so
on."
The SEPA
effect
Olbrich also spoke about how SEPA
has changed the payments market in Europe, but not quite the way it
was initially intended to, converting banks individually rather
than en masse as a market.
"I don't think people really
understood what SEPA for cards was going to be like. I think there
was some expectation that by the end of 2010 the market would just
suddenly change and there would be this revolution. The reality is
that the market has evolved. National schemes continue to be in
place and will most likely be in place for the foreseeable future,
with international schemes like Maestro and MasterCard co-residing
alongside the Girocards, the Lasers and so on," he said.
"What has changed is that
individual banks are migrating of their own accord, so while whole
markets might not be choosing one direction or another, individual
banks are migrating cards to SEPA-wide solutions.
"Also, and this is where we are
seeing the most movement, co-branded cards. What this also means is
that now we have acquirers from anywhere routing under one
international scheme, rather than before 2008 when they were
required to route under the national scheme and national processor,
so as a result we've seen an increase in competition at the
acquiring level and greater choice for retailers and for issuing
banks."
As the different types
of payment method start to equilibrate there is a lot that needs to
be done and can be done to reduce the amount of cash in
circulation, in Europe especially. Olbrich thinks a lot of this is
down to a lack of education for cardholders and a reluctance to
change on the part of retailers and issuers.
"If you look at the growth rates on
debit versus cash and electronic payments things are pretty much
flattening out. While there has been improvement and right now if
you look, cash is about 40% of the total value of transactions in
Europe, you could argue that it is beginning to flatten. And I
would say that that is for a lack of innovation in debit, in
particular here in Europe," he said.
"If you look at compounded growth
on the physical money supply, it's been at 19% in the eurozone,
that's more than double the US, and at a growth rate of a GDP of
only about 3.5%, so in other words we are actually becoming cash
heavier here in the euro zone.
"As well as this, e-purses, Proton
in Belgium and Cash in Switzerland both recently announced they
would cease to exist so the terminals that today take these
electronic purses will be removed and those shops will go back to
cash. We need to be vigilant and avoid situations like this where
we are moving in the wrong direction."
Security still a
concern
Cash is king, Olbrich said, because
consumers, retailers and issuers all have their own barriers, their
own needs and reasons why they choose and prefer cash over
electronic payments.
For consumers it comes down to
several factors including acceptance, and a fear of losing control
of their spend. In particular in Germany, he added, MasterCard
found that users wouldn't even pay with a debit card because they
were afraid they would spend more than they had, and of course
there is still concern about fraud.
"While we may as an industry think
that by putting in safeguards like EMV and other security measures
we are changing the landscape and eliminating fraud, consumers
today think that their debit card is less secure than it was five
years ago. Thanks to card-not-present fraud, identity theft and the
coverage of security breaches by the media there is a real concern
by the consumer that they are less safe now, not more, which they
are more likely to leave debit cards in their wallet. Strangely
enough though, when we spoke to consumers they were not worried
about their credit card, because it was the bank's money," Olbrich
said.
"From the point of view of
retailers, there's no transparency. They don't see the cost of
cash, and the cost of cash here in Europe is extremely distorted.
They see cash as free, while with electronic payments they get a
bill every month from their provider telling them exactly how much
they've paid to use this service, so there is a real job there to
ensure a cost of cash and a transparency around it. On top of this
there is also the perception that card transactions are slow.
"Finally for issuers the cash
habits are hard to change. To make the consumer change is actually
very expensive. It's requires spending on advertising and on
marketing, as well as this there is the free cash trap: cash has
been offered for free for so long its virtually impossible to go
back on that and the investments required."
Searching for
profit
As banks and issuers attempted to
reduce risk and so turned inward after the crisis of the last few
years they started to examine their current card portfolios and
perhaps explore some of the possibilities for profits within their
existing customers.
Enrique Barthe, business
development and innovation director of the BBVA cards business,
explained how BBVA started to examine their customer base, and why
he decided to reverse a trend within the bank to release new
products every month to increase market share.
"When we looked at our customer
base from a banking perspective we saw that one of the biggest ways
in which we could grow would involve changing the culture among our
own customer base," he said.
"So what we asked ourselves was:
'What should our card offering and value proposition be given the
economic situation? Do we need to continue launching a new product
every month? Is this really what our customers are looking for? If
not, what are they requesting?' For the first time we decided that
instead of launching a new credit card with some new feature we
would ask our customers what they wanted. Maybe they wanted
something simpler."
BBVA estimates 53% of its
cardholders are active accounts, and internal research showed 75%
of these active cardholders only had one type of card in their
pocket.
"Among the group that only had one
card, 40% had a debit card – and that's because they didn't choose
the card," said Barthe.
"They went to the branch, opened
the account and received a card without asking for it. If we look
at card spend proportions in our active cardholders we find out
that a customer with a revolving card spends less than one with a
debit card, who in turn spends less than one with more than one
type of card."
Banks, and card units within them,
are always looking for alternate revenue streams, especially as it
becomes harder and harder to capture new customers as confidence in
the banks remains low.
Barthe thinks this has led to a
major change in the way these units view their revenue structures
and so innovation has become a key part in card income:
"One of the most important subjects
at the moment is that the revenue structure from an issuer
perspective is really changing. Since 2005 in Spain, when
interchange income came down, it meant that we now have to rely on
several things. We have to rely on how much the customer is willing
to pay for his card, so the yearly fee, although that will depend
on what the competition is like.
"For instance if the competition
are pricing cards at €30 [$37] I cannot put the same card out at
€60. We need to educate our customers to use revolving cards and so
to generate financial interest with their cards. This is something
that is still picking up in the Spanish market.
"Cash represents about 58% of all
transactions in Spain while card usage is nearly at 20%. If we look
at how cards should and can be used we can see great opportunities
upcoming in the next few years. These opportunities will not come
by putting more cards in customers pockets; they will come when we
instruct our users in how to use the cards they already have and
the benefits linked to card usage instead of cash or other types of
payment. For that we need to really understand what our customers
want.
Barthe said that issuers need to
try and move customers from managing their risk through debit to
deferred debit and to revolving card, where companies are able to
get additional income from revolving interest.
"Unfortunately the problem with
annual fees is that customers are very reluctant to pay it anymore,
so we also have to look to other sources of income – like usage
commissions and then perhaps even introduce new products for new
segments, like prepaid," he added.
"It's not about selling the card and forgetting about the
customer anymore, and ignoring how they are using the card when
they have the card. We have to educate them and we have to tell
them how it can be used and what benefits they can get from using
the card. Obviously risk management, and there are new entrants
like telcos coming into the payments arena, or PayPal. We really
believe the payments industry in 5 to 10 years really isn't going
to look like it does at the moment."