Cost control is the mantra that is being
repeated at organisations, small and large, all over the world
right now. Corporate payment solutions are now seeing an
accelerated uplift in demand, according to Steve Abrams, global
product group executive for commercial products at MasterCard
Worldwide.
CI: Commercial/corporate cards have been one of
the few bright spots for card issuers and networks over the last
few years in terms of growth levels, but how are they being
affected given the current economic environment?
SA: In the current climate, corporate and commercial cards are
of even greater use and are in greater demand in some cases because
they provide a tool to identify potential inefficiencies that
organisations can glean to reduce expenses. Obviously there has
been an economic shock to everyone's system, but the appetite for
focusing on a commercial business – small, medium or large,
purchasing, or corporate – is still extraordinarily strong in every
region around the world. Now is the time to be aggressive and move
into emerging markets and lay the groundwork when the economic
situation improves.
Over the years MasterCard and our partners have invested
significantly in developing product solutions that complement
commercial card payments to support travel and purchasing card
managers in deriving more value from their commercial card
programmes. Now more than ever we are seeing these tools being
fully utilised to manage spend. The economy has provided a
compelling reason to eliminate costly manual processes and stricter
control policy.
For governments, the most important aspect is transparency. We
have all heard that word lately from the US president and other
dignitaries around the world. When you think of a management
information system product like our SmartData2, it can provide
governments and private corporations with the ability to take a
really hard look at every single transaction that occurs, along
with all the information that comes with those transactions. That
is really important, even more so now than before.
On the corporate side, we are seeing even great demand for
commercial cards given the current climate. Corporations are now
leveraging card programme capabilities like enhanced data,
electronic card reporting systems, control features, and data
integration to manage travel and procurement policy, automate
expense report population, and streamline payment processing.
How well do you
really

know your competitors?

Access the most comprehensive Company Profiles on the market, powered by GlobalData. Save hours of research. Gain competitive edge.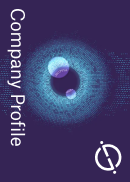 Company Profile – free sample
Thank you!
Your download email will arrive shortly
Not ready to buy yet? Download a free sample
We are confident about the unique quality of our Company Profiles. However, we want you to make the most beneficial decision for your business, so we offer a free sample that you can download by submitting the below form
By GlobalData
Not only are end user corporations demanding card programmes but
their suppliers are promoting cards as a preferred method to be
paid. I was in Asia recently and while in Australia one of our
business partners shared that suppliers are now demanding to take a
card. Because of the economic conditions, suppliers can now see the
tremendous value of payment cards such as getting their funds via a
card in 48 hours, as opposed to invoicing and waiting 50 days with
other forms of payment. It is a great opportunity to expand
acceptance, to provide more value to the merchant community while
at the same time building a programme. Hearing something like that,
even anecdotally, was a real eye-opener for me.
CI: Travel spending is obviously one spending
segment that has taken a hit in recent months, but does MasterCard
have any data regarding other spending segments that have suffered
due to the downturn or price fluctuations, for example, fuel
purchases?
SA: Cross-border travel is down because of the nature of the
economy. However, the silver lining around that cloud is that we
have a product called MasterCard inControl. The travel segment is
the most attractive segment to utilise the functionality of
inControl. There is a tremendous amount of paper transaction volume
going from the online travel booking sites to hotels. They have to
secure the hotel booking and make the payments, but now we have
been able to do all that in electronic form. We are taking all that
cost out of the system.
Even in a segment such as travel where volumes are softening, it
still represents a huge opportunity for commercial payment products
as the need for travel policy management increases.
As companies look to trim expenses, one of the most effective
ways is to review the company travel policy. Organisations are
looking to continue to enable their travellers to be with their
customers, while also reducing overall travel budget. MasterCard
recently introduced a travel dashboard product that enables a
travel manager to use payments cards and agency information to
perform "what if" scenarios and predict potential impact from
travel policy changes. The system can also further facilitate
travel policy management by identifying out of policy travellers in
a customisable dashboard.
Corporations are also demanding more utility out of one piece of
plastic. They are using fuel cards to manage fleet and gas spend as
well as travel and purchasing expenditures.
On the small business side, while small businesses are
momentarily strapped they also still need a transaction vehicle.
Maybe they want to protect the credit that they have to protect
cashflow. Maybe they do not necessarily want to use that credit
line for further transactions. So they want to move all that
transaction volume over to a debit card. I think issuers are seeing
the opportunity by issuing a debit or even a prepaid card,
depending on circumstances.
CI: Is the tightening of credit lines on
consumers being replicated on the corporate side as
well?
SA: I would say so but not to the same degree. There is a view
towards being more careful but on the corporate side, usually you
have a lot more credit being granted to the same companies. It is
not usually just a stand-alone product, whether it is a purchasing
card or a corporate travel card, you are probably focusing on your
treasury customers where you have all these other products and
services, so while you may be taking a greater microscopic view of
behaviour, you are looking at the whole relationship.
Small businesses are more similar to consumers, but still the
bread and butter of the branch network. Small businesses, from my
experience, have more products from the same bank branch, carry
greater balances and have higher profitability for issuers. Given
that and the growth of the small business segment, this is going to
continue as long as we are very prudent as to how we grow the
business. It is still an under-penetrated market, regardless of
where you are – even in the US. We have a great chance to further
expand the business there, and in other markets around the
world.
They are a little bit different as far as the products they use,
such as unembossed cards. You can start some markets off with a
debit product because of the nature of those economies, and also
the information you are able to glean to make credit decisions.
For example, India is a huge market, where there is lots of
activity, but little credit bureau information, so they have to use
different approaches to calculate score cards in order to make good
credit decisions,. Even in the US it took a long time before there
was really sophisticated credit bureau information for small
businesses.
In the US the period from July 2008 to December 2008 was
extremely challenging from anyone's perspective. Issuers are
starting to lend again, but lending more carefully. They are taking
a much more careful view of not just credit line increases or
decreases programmes but also they are doing it in a more automated
way as opposed to just chopping or closing down the credit line
altogether. They are gaining a better ability to manage the credit
lines. Credit line management will get much more sophisticated as
probably an outgrowth of what has been occurring. There will be
more focus on the unique tools that can deliver maximum
profitability and maximum utilisation.
CI: Can you give an update on the progress of
inControl? (inControl was launched in conjunction with Orbiscom, an
Irish payment software company)
SA: MasterCard inControl was launched in September 2007 and we
acquired Orbiscom in December 2008. By bolting on their technology
into our authorisation system, we can host it and then provide
off-the-shelf solutions different customised products around the
world. With inControl we can also provide transaction controls and
have the ability to actually route transactions to different
funding sources based on the desire of the small business owner or
the consumer. All you have to do is set up parameters, and when you
use your card it automatically moves that transaction one way or
another. That functionality did not exist before and provides
issuers the ability to maximise functionality and gain tremendous
flexibility in offering products to their customers, be it
consumers or small business owners or large corporates or public
sector.
Small business owners can now more comfortably give cards to
other employees, whereas before that, employees had access only to
one credit or debit account. Now with inControl, you can receive
alerts when the card is being used. We can also send data along
with the authorisation message so corporations for example can use
it more effectively, and capture a greater line of detail with
every transaction. What is even more interesting is that the
issuers can create customised solutions. It is very attractive to
every segment across both consumer and commercial portfolios.
CI: What opportunities exist in the current
climate for small businesses/corporates to improve their bottom
line with the usage of commercial/corporate cards?
SA: Streamlining paper processing is the biggest benefit, along
with putting in automated tools wherever possible. We have a
solution called the MasterCard Optimiser, which includes the
MasterCard Purchase Optimiser and the MasterCard Optimiser for
Travel & Entertainment. These are interactive tools to show the
corporate customer exactly what could be saved by implementing a
business card, in this case a purchasing or travel card, into the
company. By looking at the cost savings it can be fairly
dramatic.
The usage of cards or further penetration within any one company
just furthers the ability of the travel manager to negotiate with
suppliers, just like purchasing cards allow purchasing managers to
do the same and bring down costs in the company. One of the things
that is starting to happen is that instead of issuing corporate
cards to all employees who might travel, companies can now just
focus on the heavy traveller with a regular corporate card. For
those who are infrequent travellers, they can be issued with a
prepaid corporate card. What it does is to bring down the cost of
card issuance and card control for the corporate, and also they do
not have any liabilities in relation to credit lines. They can use
that for per diem spend, or any other ways they wish. That is an
emerging best practice that we are seeing.
MasterCard inControl offers a one-time user account number
functionality, which is very attractive to many different companies
and even more attractive to government and public sector
organisations. Not having your personal account number exposed on
the internet is a good thing, plus with inControl you can enable
certain cardholders to spend certain amounts at a particular
merchant. You can take it to that level of detail. These are
capabilities that did not really exist before. You do not have to
go as far as that to add control but you have the flexibility to do
that.
CI: Are you seeing any examples where
corporates have slashed card spending where perhaps better
education about the benefits of such cards might have prevented
this? What education/promotion activities is MasterCard undertaking
in this sector?
SA: In partnership with a lot of our issuers and industry
organisations, we continue to focus on promoting the value of
commercial cards to businesses of all sizes. We do so via industry
events, white papers, research, best practices and benchmarking
studies all focused on helping commercial organisations understand
the benefits of payment cards and best practices for card programme
management.
When corporate travel and purchasing card managers along with
senior management understand the benefits of cards, their
purchasing card spend increases. According to the 2007 Purchasing
Card Benchmark Survey Results by RPMG Research, "best practice"
organisations outperform their peers with median monthly purchasing
card spend 720 percent greater than that of the "needs improvement"
group.
CI: What is your growth strategy for the next
two to three years in terms of geographic and industry sectors, and
what do you see as your biggest challenges and
opportunities?
SA: The biggest opportunities are expansion into emerging
markets, and further penetration of maturing markets. It is amazing
how the emerging markets are developing faster than you would think
in the use of some of these products. The Asia-Pacific, Middle East
and Africa region offers tremendous growth opportunities. For
example, results of our 2009 SME Survey in APMEA underscored the
opportunities for businesses to utilise corporate cards to resolve
some of the issues they have with capital management. These include
domestic remittances, which were an issue for respondents in Korea
(80 percent) and China (64 percent) as well as understanding and
keeping track of transaction costs/service charges, cited as an
issue in Australia (63 percent) and in India (62 percent).
Our strategy is to continue to provide best-in-class information
to help corporations better manage spending as well as industry
leading innovations to manage their commercial card programmes. We
are not only in the payments business, we are in the process
efficiency business. With every transaction we help deliver
operational cost savings by reducing exception processing,
providing robust reporting tools, and offering a network of global
suppliers enabled to accept payment electronically.