The world's largest card issuer, Citi,
has been fighting sluggish credit conditions in the US and is now
favouring expansion and acquisitions abroad, particularly in the
growth markets of Latin America and China, in order to bolster its
cards business.
Victoria Conroy
reports.
Credit conditions in the US have improved since the spike in
bankruptcy filings in late 2005 caused a significant dent in US
card issuer profits, but the nature of the saturated market and
lower-than-expected earnings in domestic card portfolios is forcing
lending giants such as Citi to look overseas for healthier profit
margins. According to the Federal Reserve, revolving credit
outstanding in the US has increased at a 5.6 percent compound
annual growth rate over the last decade (based on non-seasonally
adjusted data) and amounted to $883 billion as of February 2007, or
$9,300 per household, by some estimates.
However, this has not been enough to satisfy shareholder or
institutional pressure to bump up profitability at major US
lenders, which are fighting for market share in an increasingly
difficult market. With the US banking industry characterised by a
spate of mergers and acquisitions over the past few years, there
are few targets left for US card issuers to acquire, and high
market valuations make the situation even more difficult.
Flat domestic market
In the US, the top ten credit card issuers represent over 87
percent of the US credit card market as measured by receivables
outstanding. Citi is the third-largest issuer of general purpose
credit cards with a 14 percent market share, behind JPMorgan Chase
and Bank of America. A trend of issuer consolidation, combined with
debt levels which are on the rise again (mainly due to high levels
of bankruptcies related to the subprime mortgage market), and a
growing shift towards debit card payments, has left Citi and other
issuers struggling with declining fortunes in their US credit card
portfolios.
As a result, lending giants are turning their attentions to more
profitable overseas markets. Typical of this is Citi, which is
looking to new horizons in the search for credit growth. A look at
the issuer's latest financial results bears out the fact that it is
the international rather than domestic markets that are
underpinning Citi's profits. Citi's policy of pursuing organic
growth in markets where it is already established, and forging
alliances in up-and-coming markets such as Latin America and
Asia-Pacific, appears to be paying off after a year of mixed
results.
How well do you
really

know your competitors?

Access the most comprehensive Company Profiles on the market, powered by GlobalData. Save hours of research. Gain competitive edge.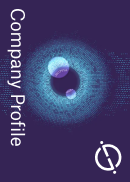 Company Profile – free sample
Thank you!
Your download email will arrive shortly
Not ready to buy yet? Download a free sample
We are confident about the unique quality of our Company Profiles. However, we want you to make the most beneficial decision for your business, so we offer a free sample that you can download by submitting the below form
By GlobalData
In the second quarter of 2007, Citi reported income from
continuing operations of $6.2 billion, a rise of 18 percent
compared to the year-ago period – but international revenues and
net income rose by a record 34 percent and 35 percent respectively.
In the US cards business, revenues fell as growth in non-interest
revenues was offset by a decline in net interest revenues, which
fell 11 percent. Average managed loans were flat at a 6 percent
increase in purchase sales, driven by growth in travel, business
and partner portfolios, was offset by lower promotional
balances.
Overseas growth
However, the picture from the international cards business is
somewhat more positive. Revenue and net income growth was driven by
higher purchase sales and average loans, up 31 percent and 44
percent, respectively, and improved net interest margins. Loan
balances grew at a double-digit pace in Mexico, Europe, Middle East
and Africa, Asia, and Latin America. Net income increased 7
percent, reflecting increased credit costs, up 67 percent. Credit
costs increased primarily due to organic portfolio growth,
acquisitions, and increased overdue accounts and portfolio
seasoning in Mexico.
Citi opened or acquired 160 new retail bank or consumer finance
branches during the quarter, including 136 internationally and 24
in the US.
Weaker results in the US cards and consumer finance business,
and soaring operational costs, led to Citi restructuring its
business divisions earlier this year, which resulted in a charge of
$1.4 billion in the first quarter of 2007. Among the changes Citi
made was to shed about 5 percent of its work force, the bulk of
cuts coming in middle management roles. Also, Citi decided to
outsource nearly 10,000 jobs to lower-cost overseas locations.
According to credit ratings agency Fitch, Citi's efficiency ratios
vary and are high in relation to US peers, while trending upwards
recently as a result of numerous, albeit comparatively small,
acquisitions. Also, credit quality has begun a downward and
increasing delinquencies have been noted in all products, although
at very low levels.
However, Citi's overseas focus could prove to be fortuitous at a
time when the US credit market is coming under even more pressure,
due to the fallout of the subprime mortgage mess. In its
second-quarter results, Citi said that deteriorating credit quality
forced it to increase its loan provisioning costs by 50
percent.
Citi acquisitions
As lending standards start to tighten, the effects could yet
ripple out into the wider US economy and dent profits further. This
happened at Capital One, which only recently acquired two mortgage
lending units as part of its bid for diversification: its
first-quarter 2007 profits slid as a result. However, Citi may
escape the worst effects of the US credit market as the group is
already well-diversified, particularly overseas.
In Europe, Citi issues cards in Belgium, the Czech Republic,
Germany, Greece, Hungary, Italy, Poland, Portugal, Spain, Sweden
and the UK. Its most recent foreign card issuer acquisition in
Europe was of Egg, the credit card and internet banking operation
of UK insurer Prudential in January 2007. Citi said it intends to
retain the Egg brand and the unit will be combined with its UK
consumer operations. The purchase includes online products and
services including payment and account aggregation services, credit
cards, personal loans, savings accounts, mortgages, insurance and
investments. Citi said the acquisition will more than quadruple its
UK credit card base by adding Egg's approximately 2.9 million
credit card customers to Citi's 800,000 cardholders.
Also in January 2007, Citi acquired a 20 percent stake in
Turkey's Akbank. The two will undertake a strategic collaboration
to pursue new commercial activities, referral arrangements and to
share expertise and technology. Akbank currently has 675 branches
and 1,617 ATMs and is a full-service retail, commercial, corporate
and private bank in Turkey, with assets of $39.6 billion, loans of
$19.6 billion and a deposit base of $25 billion.
In Latin America, Citi is already well established. Citi is
present in 25 Latin America countries and has over 9 million credit
cardholders. It is already well-established in Mexico through its
subsidiary Banamex.
In February 2005, Citi and Brazil's Banco Itaú said they would
equally split the assets of Credicard,
the Brazilian credit card issuer which had 7.6 million cardholders.
In the deal, Citi added 3.8 million cardholders to its roster. In
2008, either Citi or Itaú will take on the Credicard brand
exclusively.
Strong hold in Latin America
In November 2006, Citi announced the acquisition of Grupo
Financiero Uno (GFU), the largest credit card issuer in Central
America with $2.1 billion in assets, and its affiliates. Citi said
the acquisition of GFU will significantly expand the presence of
its Latin America consumer franchise. GFU had more than 1 million
retail clients representing 1.1 million credit card accounts, $1.2
billion in credit card receivables and $1.3 billion in deposits in
Guatemala, El Salvador, Honduras, Nicaragua, Costa Rica and Panama
as of 30 September 2006. It operates a distribution network of 75
branches and more than 100 mini-branches and points of sale.
This was followed in May 2007 with the acquisition of Grupo
Cuscatlán in Central America, a financial group that has operations
in El Salvador, Guatemala, Costa Rica, Honduras and Panama. It
serves more than 45,000 corporate banking customers and 1.2 million
consumer banking customers through a distribution network of 202
branches and 263 ATMs throughout the region.
In July 2007, Citi and Chile's leading business conglomerate,
Quiñenco, reached a definitive agreement to establish a strategic
partnership that gives Citi the option to acquire up to 50 percent
of LQIF, a holding company through which Quiñenco controls Banco de
Chile. Through this partnership, Citi operations in Chile will be
combined with Banco de Chile's local banking franchise to create a
banking and financial services institution with an approximately 20
percent market share of the Chilean banking industry. Banco de
Chile is the second-largest bank in Chile with total assets of more
than $23.9 billion. It serves more than 1 million clients,
including credit card customers, corporate clients and individual
consumers through its network of 293 branches, 1,456 ATMs and other
electronic distribution channels.
However, Citi has had decidedly mixed fortunes in the
Asia-Pacific region. In 2004, Japanese regulators forced Citi to
shut its private banking business due to rules violations. In July
2007 it relaunched its local unit, Citibank Japan, as a Japanese
bank, becoming the first foreign lender to receive a licence to
operate as a local entity. It has also begun opening branches
beyond Tokyo in suburban areas and cities, and is aiming to double
the number of branches to around 60.
In April 2007, Citi announced the successful completion of its
tender offer to become the majority shareholder of Nikko Cordial, a
Japanese brokerage. Citi and Nikko Cordial, under the direction of
a joint steering committee, will be identifying a range of
opportunities to leverage their respective businesses.
Caution over Asia-Pacific
Joe Dickerson, an analyst at Atlantic Equities, commented: "The
Nikko deal is consistent with Citi's international strategy of
building out market presence through the acquisition of a strong
local player. Evidence of Citi's success in this regard is the 2001
acquisition of Banamex (Mexico) and the 2004 acquisition of Koram
Bank (Korea). Indeed, the Nikko deal would be the largest for Citi
since Banamex, which was valued at $12.8 billion."
In a note of caution, Dickerson continued: "Citi and Nikko are
claiming that the transaction will leverage Citi's strong credit
card and Asian retail banking franchise with Nikko's brokerage
customers; strengthen the existing Nikko Citigroup investment
banking venture and expand private equity opportunities in the
Japanese market. We seriously question the ability of the combined
venture to leverage Citi's card and retail banking platforms with
Nikko's brokerage customers, given that, in our view, this has not
been successful in the US with Smith Barney and Citi's retail bank
(outside of mortgages)."
Also in April 2007, Citi announced its intention to buy the Bank
of Overseas Chinese, a mid-size Taiwanese bank. If the transaction
is successful, Citi will add 55 branches to its existing retail
network of 11 branches to become the largest foreign bank in
Taiwan, with total local assets of $22.8 billion. Bank of Overseas
Chinese has an asset base of $8.5 billion, serving more than 1
million clients.
China is perhaps the biggest prize for any foreign lender, and
in November 2006, Citi signed an agreement to take a 19.9 percent
stake in Guangdong Development Bank (GDB), a mid-sized national
bank with more than 500 branches in China. GDB has assets of $47.9
billion, 12 million consumer customers and over 9 million bank
cardholders.
Citi's acquisitions have certainly helped drive up profits in
the international cards business, but some industry analysts say
the pace is not as quick as expected. After Citi announced its
first-quarter 2007 results, Dickerson said: "International consumer
businesses did not see earnings growth, with a 16 percent
year-on-year decline in net income driven by poor results in
international consumer finance, where earnings were down 85 percent
on weakness in Japan, Europe, Middle East and Africa, and Latin
America."
In mid-April, following the announcement of Citi's restructuring
plan, he commented: "Investments in non-US consumer operations
appear not to be delivering revenue growth in a timely fashion; the
US consumer business is faced with eroding margins, in addition to
the fact that the company appears to have under-invested in its US
retail network."
With many of its acquisitions over the past few months yet to
become accretive to earnings, it is hard to say whether Citi's
foreign card businesses will deliver the growth and profitability
that Citi will need to fully offset poor results at home. Indeed,
some industry analysts have speculated that Citi could be broken
into various spin-offs along business lines such as investment,
international and domestic to improve shareholder return and
operational efficiency.
However, this would be fraught with difficulty as consumer
finance and card business models in, for example, the US, are very
different from those in Asia-Pacific and Latin America.
But with its current restructuring ruthlessly eliminating
overheads, Citi's policy of foreign expansion looks set to be far
more successful over the long term, particularly in markets such as
China and Latin America, where huge growth is anticipated in card
payments.