ATMs are an essential touch point between
banks and their customers, but banks have found it difficult to
maintain profitability. As banks look to cut costs and improve
efficiencies, the spotlight is being turned on ATM outsourcing, as
Alan Scutt, UK managing
director of VocaLink, explains.
As many banks continue to rebuild themselves
after the turmoil of the past two years, they are having to review
not only their business models, but also the way they deliver
products and services.
This, of course, means a need for some
spending – but in doing so banks must make sure long-term strategy
does not take a back seat to quick results gained from hasty
measures.
One key way of achieving long-term and
sustainable success is through the outsourcing and maintenance of a
bank's ATM services.
ATMs are an essential touchpoint between banks
and their customers. Traditionally, however, banks have always
struggled to find a balance between providing an expanded network
of ATMs to their customers while also maintaining
profitability.
Although ATMs play this vital role and deliver
the efficiencies associated with self-service, for most banks,
their ATM estates remain a cost.
How well do you
really

know your competitors?

Access the most comprehensive Company Profiles on the market, powered by GlobalData. Save hours of research. Gain competitive edge.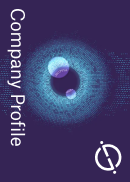 Company Profile – free sample
Thank you!
Your download email will arrive shortly
Not ready to buy yet? Download a free sample
We are confident about the unique quality of our Company Profiles. However, we want you to make the most beneficial decision for your business, so we offer a free sample that you can download by submitting the below form
By GlobalData
As part of the general drive to reduce
expenditure, banks should be viewing their ATM estate as an area
where savings can be made through the use of outsourcing.
Alan Scutt, UK managing director at UK payment
service provider VocaLink, talks about why ATM outsourcing is the
way forward for banks of various sizes and explains why some
financial institutions have so far shied away from outsourcing this
vital function to a third party.
Why outsource?
ATM outsourcing can bring many
benefits to both large and smaller banks, and there are a number of
key reasons why leading financial institutions should consider
outsourcing their ATM programmes in the first place.
Among the top motivators are cutting time to
maintain the ATM estate, reducing operational costs, focusing more
on core business activities, and staying up to date with current
technology.
For most banks, managing an estate of ATMs
across the UK requires management of numerous separate contract
relationships to deliver this end-to-end service but for the banks'
internal resources, the management of these contracts and
relationships is a time-intensive task.
However, the full-service outsourcing of ATMs
delivers the efficiency of providing one single point of
accountability, under a single contract, which is much easier to
manage for banks and allows them to take advantage of the economies
of scale provided by a specialist organisation.
By handing over the management of the estate
to an industry specialist, valuable internal resources can be freed
up as banks are able to take advantage of expertise they would not
find in-house.
Banks can then use these resources to deliver
services that support the bank's core business objectives.
For example, the staff previously used to
manage the ATM estate could be used to focus on the broader
customer experience, rather than technical servicing and
maintenance of the machines.
Outsourcing to a trusted service provider
eliminates these time-consuming tasks and allows for greater focus
on core competencies, including customer acquisition and
retention.
In addition, not only does ATM outsourcing
allow the bank to free up internal resources to focus on more
business-critical areas, but it also provides the financial
institution with access to a much wider pool of experience and
dedicated ATM expertise.
The levels of expertise required to
successfully outsource ATM services are sometimes not available
in-house and it is exactly this type of expertise that is crucial
to keeping the estate running effectively and efficiently 24 hours
a day.
Indeed, the management of estates is becoming
increasingly complex with transaction processing, cash management
and software upgrades all requiring continual review.
For those banks with limited expertise in this
area, ATM outsourcing can prove particularly attractive as it goes
above and beyond the simple purchase, renting and maintenance of
hardware and can also incorporate installation, transaction
processing, cash handling, communication, cleaning, maintenance and
remote monitoring.
Banks can adopt as much or as little of this
service as they require, from outsourcing the whole ATM network, to
only outsourcing specific elements – for example, the real-time
monitoring of the network to maximise up-time.
While the latter used to be regarded as a
standardised service, it has become more of a differentiable
offering in recent years due to developments in ATM technology.
As the technology evolves and becomes more
sophisticated, outsourcing will typically give banks greater access
to the latest technologies and innovations, enhancing the service
they can provide their customers.
However, perhaps the biggest advantage of ATM
outsourcing for banks in the present environment is cost
efficiencies. At the current time, lowering overheads is high on
the industry's agenda and outsourcing ATM estates can contribute to
this drive for cost reduction.
All of the factors discussed above, from
reducing the number of third-party contracts to freeing up staff to
focus on revenue-generating services, can contribute positively to
the bottom line.
The financial crisis has resulted in a
renaissance in outsourcing in general as the cost efficiencies of
this approach are recognised; the outsourcing of ATM management is
no exception.
ATM outsourcing for small
and medium-sized banks
Aside from the benefits outlined
above, the full-service outsourcing option is particularly
compelling for small to medium-sized banks who may be struggling to
justify the need to continually invest in technology, compliance
and physical ATM replacement.
Banks have to monitor the performance of each
ATM in the network to ensure that it continues to support customer
needs. ATM placement must be regularly reviewed to confirm that
each ATM is continuing to operate at peak performance, thereby
optimising the costs of operation. This represents an obvious drain
on resources for the smaller-sized bank.
In addition, many smaller banks have neglected
to invest in their ATM machines and now face an ageing estate that
is costly to maintain and increasingly unreliable.
Outsourcing the management of the ATM estate
can provide a cost-effective opportunity for a wholesale technology
refresh without the need for capital investment. Keeping the ATM
estate current goes beyond simply updating hardware.
Outsourced providers can effect change quickly
and share the costs of any changes across a broader base of
users.
These costs could cover innovation within the
ATM transaction set but also the costs of scheme compliance. As a
result, the bank can focus on making strategic decisions around its
ATM estate and customer proposition.
Outsourcing in some cases may also be the only
feasible option if a sizable capital investment is required. In
these instances, banks should carefully analyse the total cost of
ownership associated with the overall management of ATMs, and
benchmark it against vendors' rates for outsourcing services, and,
if possible, against peers.
Banks also need to ensure that their supplier
understands the regulatory requirements that are growing around
outsourced services.
Outsourced suppliers are particularly
beneficial to these banks as they often have a better insight into
the performance of the national ATM network as well as more
advanced tools at their disposal to help select locations for ATMs
based upon a bank's customer portfolio.
This approach supports banks in creating more
customer 'loyalty' in their selection and usage of ATMs and can
reduce levels of interchange.
Why hold back?
Given all of the benefits, why then
have banks largely been reluctant to outsource their ATM estates to
date?
One of the main reasons often articulated by
banks are concerns relating to service assurance, particularly for
such a core customer channel. Customers expect the highest levels
of service and availability and so an unreliable ATM service can
reflect poorly on the bank brand as a whole.
As a result, it is crucial that an ATM
outsourcer gains the trust of the bank by proving that it has the
technical expertise to handle the complexity of managing an ATM
estate.
It is equally important that the outsourcer
can guarantee service levels which will enable the bank to maintain
or even enhance the service it provides to its customers. Banks
will need reassurance that the outsourcer can perform the job as
well, if not better, than their own team before agreeing to
outsource its ATM estate.
What does the future hold?
ATMs automated the issuing of cash
over forty years ago and now self-service banking is moving into
the next phase with deposit and cash recycling machines in the
market.
All of these new devices need the same care
and support as the ATM, meaning reliability and availability are of
paramount importance.
As the 'face' of the bank for the customer,
banks must provide the best service possible by ensuring ATM fleets
are fully functioning as well as compliant with changing
regulatory, technology and customer needs.
It is clear that ATM outsourcing not only
creates savings but it also aids development. In a recession, it is
crucial for banks to ensure they retain and potentially acquire new
customers.
During a time when internal spend is low,
however, outsourcing is often the only way to develop new products
– freeing up resources within the bank to focus on providing a
greater customer service and also providing access to expertise not
currently available within the company.
Despite the challenges ATM management poses to
banks, ATM networks are proven to help attract new customers and
promote self-service banking and convenience.
For these reasons, banks will always need to
deploy off-premises ATMs as part of their branding and service
efforts. The decreasing profitability of bank-owned and operated
ATMs has made full-service ATM outsourcing an ideal means to
achieve the balance between revenue and visibility.
With such a complex landscape, the case for
outsourcing ATM estates, and tapping into an existing knowledge
pool, is a strong one.