In some areas of the payment industry, outsourcing is becoming
increasingly important as financial institutions scramble to cut
costs and streamline processes. But the economic climate has also
brought about a trend of banks taking more operations in-house, as
John Hill reports.
It has been almost a year since the collapse of the Wall Street
investment firm Lehman Brothers triggered the financial calamity
that caused billions of dollars to be wiped from companies across
the globe. Since then, attempts to shore up balance sheets by
investing huge sums of government money as well as merging some of
the largest financial institutions in Europe and the US have meant
many have had to reassess large parts of their business.
In some cases this has lead to changes being made across the board,
and with the investment of government cash many of the institutions
are now being heavily scrutinised as to how they spend their money,
and so are attempting to reduce costs as far as possible. One of
the easiest solutions, outsourcing, is not only being used to lower
costs, but also to take auxiliary or secondary operations out of
the hands of executives who may not be experts in that field,
freeing up time for core processes.
Kerry Chapman, banking, financial services and insurance marketing
manager for the UK at Tata Consultancy Services (TCS), explains why
outsourcing is desirable to many institutions, but the
decision-making process is slow: "With the downturn, margins have
been eroded, and they [financial institutions] are looking for cost
efficiency. The biggest problem for us comes when you get two large
banks merging; they will undergo massive rationalisation, which can
delay decision-making, especially when combined with the other
large changes going on due to the duplication of functions that
comes with a merger.
"However, once things have calmed down a bit there will be good
opportunities, especially around areas where outsourcing could
provide a competitive advantage such as back office functions. Then
perhaps as well as performing the required function, the bank will
also get real value added, a new technology platform perhaps,
making them more efficient, or able to serve their customers
better."
How well do you
really

know your competitors?

Access the most comprehensive Company Profiles on the market, powered by GlobalData. Save hours of research. Gain competitive edge.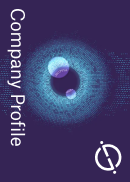 Company Profile – free sample
Thank you!
Your download email will arrive shortly
Not ready to buy yet? Download a free sample
We are confident about the unique quality of our Company Profiles. However, we want you to make the most beneficial decision for your business, so we offer a free sample that you can download by submitting the below form
By GlobalData
Regulation, location and compliance
Francesco Burelli, director in the payments team at global
consultancy Deloitte, believes the need for institutions to lower
costs as well as the increasing regulatory pressures being placed
upon them are playing significant roles in promoting the use of
outsourcing.
"With card economics being strongly challenged by raising
delinquencies and credit write-offs and pressure on interchange and
interest revenue, cards issuers are left with few levers to defend
their profitability. Outsourcing operations is a key initiative
typically undertaken to reduce costs and balance diminishing
revenues," he told CI.
Burelli adds that in a market environment characterised by lower
average transaction values in most markets and cards, declining
profits, and expensive processing system upgrades, economies of
scale and large volumes are key to retaining a lower unit cost of
processing.
"In this environment the increasing complexity of regulatory
obligations and the cost of revising processing systems and
processes to achieve compliance are likely to push more issuers and
acquirers to considering outsourcing," Burelli noted. "Compared to
the retail banking market where the quest for lower unit costs
often leads to offshoring, this is not the case for card processing
as the ratio of manual processes costs compared to the automated
processing costs are very different. Best practice operations are
highly automated with a reduced number of touch points and a high
proportion of online self-servicing for many low value adding
activities."
A report recently published by global management consultants AT
Kearney of the top 50 destinations for offshore outsourcing shows
there has been little change in the most desirable locations from
2008. The index takes into account several factors when ranking the
destinations, including financial attractiveness (costs), people
skills and availability (labour availability and education, as well
as the presence of competitors) and business environment
(infrastructure, country environment and security of intellectual
property).
The Global Services Location Index (GSLI) published annually by the
consultancy firm shows that both India and China have retained the
top two spots, while Middle Eastern and African countries such as
Egypt and Jordan are moving up – at the same time established
European locations like Hungary and Poland have taken a steep dive
in the rankings, with the Czech Republic, 4 in 2004, now at 32. A
lot of downward movement in the table, especially in Europe, has to
do with both increasing costs, led by wage inflation and local
currency appreciation against the dollar.
The Middle East and North African regions in contrast are rising in
the rankings as outsourcers take advantage of the large,
well-educated populations close to Europe and at relatively low
costs. Kearney even goes so far to say that these regions have the
"potential to redraw the offshoring map".
In the Asia-Pacific region, China sits in second place, still quite
a way behind India in terms of becoming a real outsourcing
destination – despite the fact it deals with a large proportion of
Japan's offshoring needs. Concerns around the security of
intellectual property, an economy heavily geared towards
manufacturing, as well as certain language issues, all need to be
addressed before many Western companies start to use China as their
primary outsourcing location.
Banks return to in-house operations
The general consensus from the larger players in the financial
outsourcing sector seems to be that there has certainly been real
movement in outsourcing since the financial crisis hit this time
last year. While some banks have outsourced large proportions of
their card processing divisions, others like Bank of America as
well as JPMorgan Chase's new acquisition Washington Mutual have
actually de-converted their outsourced card processing operations
so they can be taken in-house.
Kumar Rao, vice-president of cards and payments practice at TCS,
explains that he believes a lot of banks have been insourcing their
operations in the last few years: "If you look at the annual
reports of some of the largest processors in the US you will see
there has been a comfortable amount of churn, with banks insourcing
operations. And the reason for that is that essentially these banks
have a sufficient scale on their own to achieve the benefits that
come with processing large volumes and find it more economical to
insource than to outsource processing.
"The other advantage they gain with keeping operations in-house is
they are able to link up the various systems for credit cards,
retail banking and so on to provide customer-centric services. They
are able to look at all of the product relationships for a specific
customer and leverage that for cross-selling purposes."
Some institutions will prefer to keep all their operations in-house
for various reasons, including, as mentioned, the ability to take a
holistic approach to the entire product stable. Kelley Knutson,
executive vice-president of TSYS International, believes this could
certainly be the case, although outsourcing as a whole is still
growing.
"A number of institutions, particularly in the financial sector,
are at the stage where they are looking to perform a 'technology
refresh' and sometimes it's easier to outsource than it is to
attempt to do it yourself. With some institutions as well as some
of the larger global players, insourcing or outsourcing tends to be
a religion, and those are institutions that regardless of the
economic situation are always going to insource operations – either
building it or running it themselves," Knutson explained.
"We're also seeing a real mixture of activities; some institutions
are very comfortable outsourcing certain operations, while others
they want to run themselves," he continued. "It's a sort of blended
model; they will work with us in certain markets and gladly deal
with an outsourcing provider, and in other markets they want to do
it themselves, either based on size, capability and where they are
in their cycle of investment. We are seeing a lot of mixed signs
right now, although generally speaking there is a growing trend
towards more outsourcing than we have seen historically."
Renewed focus on risk
As well as the cost and labour advantages afforded by outsourcing,
there are some benefits that may not always be immediately obvious.
Knutson believes risk is one of these.
"A lot of institutions are trying to figure out how much risk they
can offload to their outsourcing partner. They pay a price for a
service, but more and more, if they can minimise their risk and
shift risk to their outsourcing partner, some of them will build
that into the equation," he said. "Obviously taking out costs right
now is a main driver for institutions, whether head counts,
infrastructure, facilities or simply shutting down parts of their
business, so sometimes there is a big push to offload existing
either human capital or infrastructure to others."
Sudhir Singh, global head of the cards practice at Infosys
Technologies, explains that a lot of decisions around outsourcing
are historically size-based: "The card space within the small and
mid-tier banks has always been very comfortable with outsourcing
core operations. It is the large banks that always try to assess
whether there was a volume play in terms of holding their own cards
core processing in-house or not."
Alongside the shift in net outsourcing globally, there has also
been a lot of movement inside the sector itself, as institutions
start to see the opportunities for outsourcing different
operations.
"The big banks have always tried to do some kind of a trade-off
between the volumes that they might be able to generate internally,
and the costs inherent in processing them," Singh told CI. "The
dynamics around core card processing areas haven't changed much
considering it was already a fairly mature industry when it came to
outsourcing.
"The thing that has changed somewhat is demand outside the core
processing areas, so when you look at things which do not involve
accounts receivables or payables processing and start looking at
areas like marketing operations, sales operations, risk fraud
compliance, pricing for products and so on, there is a marked
tendency across all players in this space to look at newer models
that are emerging over the last 1 to 2 years around software as a
service."
Singh explains that infrastructure has become an attractive
prospect in recent years: "One of the areas that has really picked
up steam over the last year is infrastructure outsourcing. This
typically tends to be around 30 to 40 percent of the entire process
cost. In infrastructure outsourcing there are two key trends
emerging: one is the smaller banks are looking at end-to-end
infrastructure contracts; but the bigger banks, more experienced, a
little more savvy in the infrastructure outsourcing space, are now
looking at piece-mealing infrastructure companies.
"They're actually looking at outsourcing mid-range to provider A,
mainframe to provider B, data centre to provider C and so on, and
given the whole service integrated space has matured so much, they
can afford to do that."
As technology and regulations become more complex, Gaylon Jowers,
president of TSYS International, thinks companies will turn more
and more to outsourcing to meet their requirements.
"Some of the changes to regulation that are currently regional will
ultimately be global," he told CI. "We see that there are hundred
million dollar investments that large institutions are going to
have to make on their systems to get them up to par with
technologies that we are able to amortise over a large number of
customers.
"As well as which, our system, because it has newer architecture
and technology, is not as cumbersome for us to build. From this
perspective we are seeing there is certainly a trend towards
increased outsourcing with larger players, as internal budgets,
capital expenditure particularly, are being heavily monitored,
making it much harder for institutions to make such large
investments."