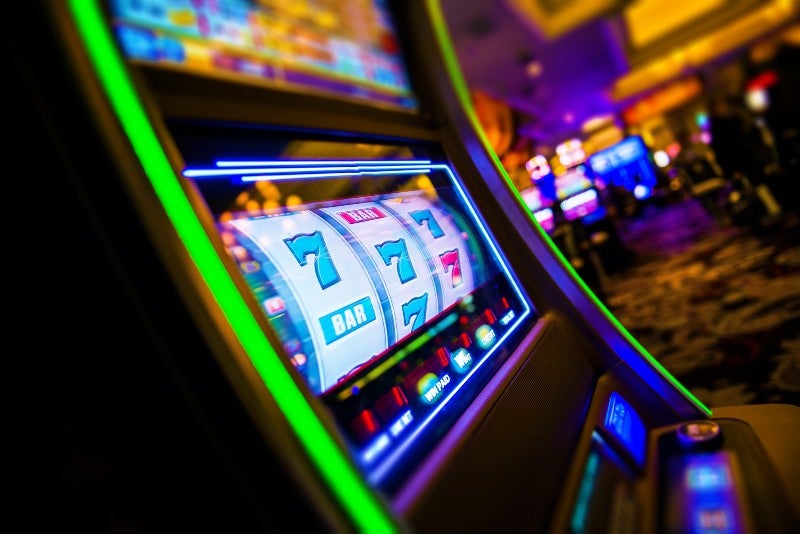 Last year Everi Holdings processed over 125 million financial access transactions for casinos, games, and slot machines. The Las Vegas based gaming industry provider developed its casino floor financial services tools to enable secure transactions, streamline card processing, and protect against money-laundering threats. In 2021 alone the company supplied 750 casinos with financial access services, providing over 10 million players with more than US$37bn of cash, up a significant 22% from the previous year.
Everi produces its own casino games, loyalty programs, online social games, and the award-winning slot tournament system, TournEvent. Starting out with security and monitoring software for ATMs, Everi has evolved its business to become the gaming industry's single source provider of financial technology and loyalty solutions, games, and intelligence solutions.
Creating an integrated customer journey
Everi had already successfully worked with Diebold Nixdorf on a highly specialised ATM project using EMV. "Diebold worked with us to be the first company in the world to allow for a verification method on a chip transaction on a self-service terminal," says Victor Newsom, SVP product management, Payments Solutions for Everi.
When Everi was looking for a software solution that allowed for consistent, integrated, compliant, and regulated consumer transactions for their casino clients, they initially tried to build it themselves. "We were spending time reinventing the wheel rather than getting a partner that could sell us the wheel and let us work on developing the car!" says Newsom.
"I'm looking to solve multiple problems for payments interactions for my customers across multiple consumer channels in a highly regulated environment – more so than any other retail type of environment. The hardware and software all have to meet a tremendous number of requirements, and if I'm going to have a customer journey that is integrated and seamless across different channels… well, that's a fairly tall order from a technical architecture standpoint."
Everi met once again with Diebold Nixdorf and realised they already had a partner who had a platform, Vynamic Payments, that they could leverage and work on together to transform the payments ecosystem.
The evolving needs of customers
Newsom explains that the needs of customers have changed and evolved, accelerated by the pandemic: "The consumer is having very different experiences when they go into a retail environment than the gaming environment. I go out into this wonderful world of integrated retail experiences with loyalty and engagement, and then I go to a casino and it is cash based on the floor because of archaic regulations in monolithic regulated systems.
"I have to use cash as a liquidity transfer between my highly integrated consumer world and the gaming world, and the irony is that is the opposite of what the land-based casinos want for their patrons. They want their patrons to be focused on entertainment, on experience, and that's where they engage with you. They want you to be engaged when you leave, and you just can't do that on a legacy system." Covid drove consumers to abandon cards and physical transactions and move into an integrated digital world, adds Newsom.
Finding the right solution for a multi-channel environment
"One of the key requirements was omni-channel guest experience at the transactional level," says Newsom. "The ability to have a consistent rule set, even if it's a regulatory requirement, whether you're at the cage or the kiosk, regardless of types. Whether you're at a mobile assisted transaction at the table… all of it should know that it's still 'me' – regardless of where I interact and how I interact.
"The consumer doesn't care that gaming authorities in different jurisdictions have different rules. They want a seamless relationship with their venue. In a mature, digital market, the payment should be invisible. Customer engagement should be customer driven."
The consumer wants to choose platforms, notes Newsom. While some want to manage money on their phone or use ticket in-ticket out (TITO), some want bills or chips. Others want a purely digital experience. Using a cashless, 'electronic wallet' system has benefits not just for compliance but also for payments. The jackpot pay-out solution can open and fund directly to the wallet behind the scenes. This is much safer for winners of large pay-outs.
Reduced staff overheads and training also mean that staff can focus on high-touch patron interactions. "By delivering our Banking as a Service infrastructure, we're engaging in partners that can deliver off-premises, embedded payment experiences that tie into loyalty type activities, enticing consumers back to our customers' footprint," says Newsom.
Sharing a vision together
Making the decision to go with Diebold Nixdorf's cloud native, next-gen solution is not the end of the journey, says Newsom. Having already secured the "best ATM platform in the gaming industry" Everi is confident that this partnership with our shared multi-channel vision will build on the core switching, banking, and transaction management capabilities.
"We agreed to be on the journey together, and that's kind of why we made the decision that we did," says Newsom, "We just didn't see anyone else that was in-sync with our vision, that had been such a good partner. Other folks that have been partners…just didn't seem to be positioned for the journey we wanted to take."
Diebold Nixdorf understands the complexities and nuances of the challenges involved explains Newsom, which other companies are unable to solve: "Folks in the retail world try to come in and bolt on, and they don't understand anything about the gaming regulations. They inherently create digital divides in the customer journey that you then, as a consumer, have to hop across, and they're counterintuitive. They're not seamless.
"We've taken the ambitious position that we can solve this; we are licensed to do this. We have the technology and the partners to do this, and we're committed. I don't know of anyone else in the industry that's positioned where we are."
Download Diebold Nixdorf's new report below.