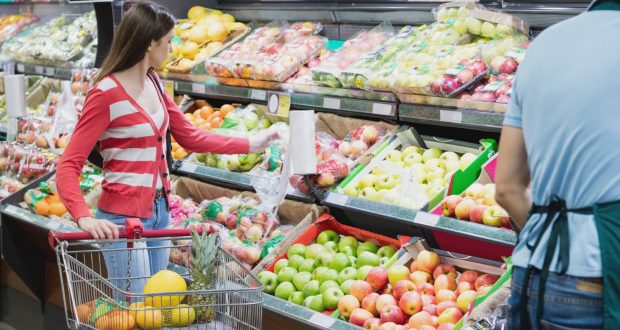 X5 Retail Group has launched facial recognition payment system in Russia in partnership with Visa and banking giant Sberbank.
The food retailer, which owns Pyaterochka convenience stores and the Perekrestok supermarket chain, has currently launched the pay-with-a glance service at its self-checkouts in 52 Perekrestok supermarkets.
The new payment system is scheduled to be rolled out at 150 Perekrestok supermarkets by the end of this month.
This service, which is being offered to Sberbank clients, leverages biometric identification based on X5's lab technology and VisionLabs solutions.
Sberbank cardholders will be able to opt for Pay with a Glance option in the cards or profile sections of the bank's online mobile app and select the card they wish to use for making payment.
Sberbank deputy chairman of the executive board and head of Retail Business Kirill Tsaryov said: "Today's launch of the project in one of Russia's largest retail chains demonstrates that our ambition to develop innovative payment methods is shared by our partners, who are as eager to introduce them as we are."
Tsaryov added: "I'm convinced that that the contactless biometric payment solutions will very soon be used universally, and this payment method will become as customary as paying with a bank card or a smartphone."
X5's solution operates only on self-checkout machines designed by the company. This payment technology is currently available on the company's 350 devices but has technical capacity to be rolled out across X5's network of over 6,000 devices.
The option will also be launched at new checkout counters to be installed this year.
Commenting on the development, X5 Retail Group CEO Igor Shekhterman said: "Our solution is unrivalled both in terms of scale and quality of the technology. It features a user-friendly interface, quick checkout time, no additional devices, and strong security.
"The solution has been successfully piloted and is now ready for deployment across X5 stores. Biometrics are becoming a standard payment method and might soon be available to millions of our customers throughout Russia."
Visa country manager for Russia Mikhail Berner added: "We are happy to take part in this project and believe that facial payments will soon become one of the most popular ways of shopping in supermarkets, even after the pandemic."
X5 said it will decide whether to scale up the service across its network after analysing the results of the first pilot phase and feedbacks it receives from users.