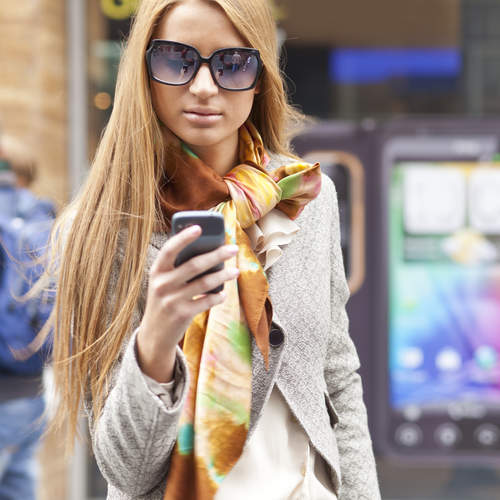 Wincor Nixdorf has pioneered an app enabling customers to withdraw cash from ATMs with their smartphones instead of a bank card.
Available for pilot immediately, the ProClassic/Enterprise (PC/E) Mobile Cash app effectively makes smartphones into an extension of an ATM screen and PIN pad.
Customers prepare their transaction on their mobile, and receive a QR code as confirmation, which is then read in at the ATM.
If requested, the app will indicate the way to the nearest Mobile Cash-supported ATM, before the customer activates their pre-prepared withdrawal through the Mobile Cash function.
Ian Byrne, Wincor Nixdorf UK and Ireland banking director, spoke to Electronic Payments International about the software's appeal.
"The ProClassic/Enterprise software layer is without doubt a game-changing, multi-channel platform for customers. It delivers the device handling very effectively."
He added: "PC/E is basically our strategic platform for retail banks, to enable multi-channel delivery so you can imput mobile, teller, internet, virtually any channel through that, and it can be presented to a customer on whatever channel they choose to use in a seamless and uniform way.
"Mobile is simply one of those channels and that is what we are exploiting. It's a very efficient way to deliver a flexible range of services and transactions to the customer."
As far as banks are concerned, it may be necessary to add a barcode scanner to read the QR code, depending on the ATM's current configuration. Client software will also need to be installed.
PC/E Transaction Safe, a server component integrated in existing software environments, handles communication with the bank's background systems.
Mr Bryne said a lot of the ATMs in the UK and Ireland are relatively old and banks are considering or embarking on refresh projects: "That's the opportunity to build in the new technology, which is basically NFC technology," he said.
"This is not new; it's another example of the convergence with retail technology – NFC is very commonly used in the retail environment, and in the assisted service environment.
Wincor Nixdorf are targeting what they see as a huge demand in the assisted service environment, as mobile devices become an increasingly integral to people's lives.
"They a highly personal and very interactive and people are very comfortable using them now,' Mr Bryne said.
"It's not just a question of using it at the ATM for a standard old transaction. We also see there is a huge demand in the assisted service environment for the branch team in the bank to basically allow the customer to complete a transaction that's been started on another channel."
However isn't this technology targeting the younger, more app-savvy, generation?
"If you look at the parallels in the airline industry, the number of people that are using online barcodes and boarding cards now is very substantial – two years ago there was very limited use.
"The vast majority of people using those devices would be middle aged or older. It is not a particularly age-related thing. I think the PDA, the i-phone, is basically part of every generation's life now."
Although he does not predict the end of the card quite yet, Mr Bryne said he thought mobile cash would become the predominant vehicle for transactions in markets like the UK and Ireland.
"Gartner are predicting that about $600bn of transactions are going to be mobile by 2016," he said.
"Going forward, customers will demand a higher rate of change and flexibility from their banks," concluded Mr Bryne.