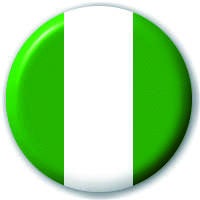 Western Union and eTranzact International have announced the launch of a new money mobile transfer service in Nigeria.
Consumers in Nigeria who use the eTranzact Mobile Money platform are now able to receive a Western Union Money Transfer transaction on their mobile phones.
eTranzact Mobile Money allows consumers to make payments to a variety of services though one platform.
Khalid Fellahi, senior vice president and general manager, Western Union Digital said: "We are very pleased to launch our new relationship with eTranzact to increase the number of access points for consumers to use our services worldwide, and provide convenient mobile solutions for those who want new methods for money transfer transactions."
"PocketMoni, the eTranzact Mobile Money service, is specifically designed to transform a user's mobile phone into a highly interactive, feature-rich payment device, and our relationship with Western Union will allow for 24/7 access to money transfer transactions.
Valentine Obi, managing director and chief executive officer, eTranzact, said: "Western Union continues to introduce new service offerings to complement our multi-product, multi-channel strategy."
eTranzact is a Nigeria-based payment processing platform with operations in Nigeria, Ghana, Kenya, Zimbabwe, South Africa, Cote d'Ivoire, and the UK.
Western Union global payments service has 520,000 agent locations in 200 countries.
Related articles
ElectraCard Services partners with e-Revenue Gateway to offer contactless payments in Nigeria
RenCredit to use cloud to improve lending services in Nigeria