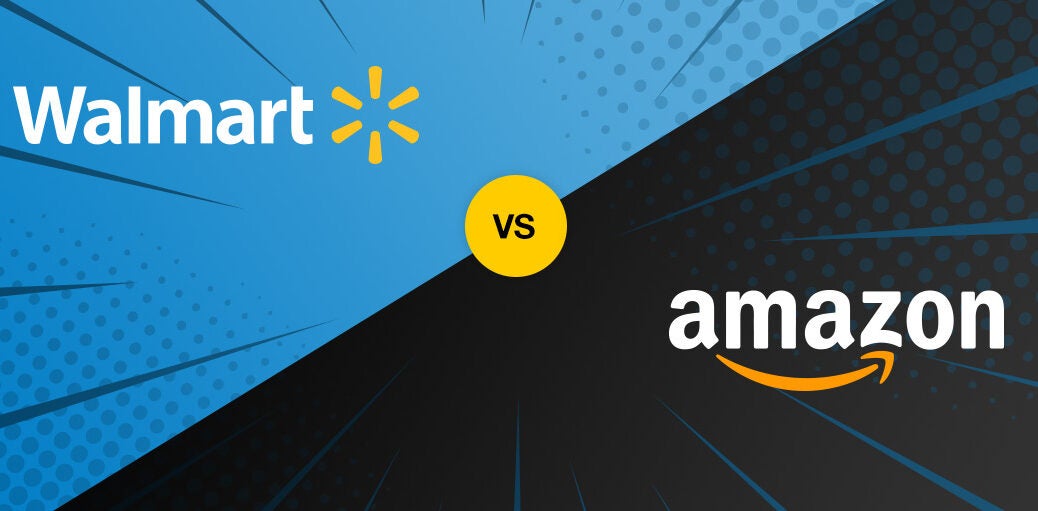 America's largest retailer by revenue is to unveil the Walmart+ credit card as part of its own membership shopping service, a challenge to shopping club front runner Amazon Prime.
While the Walmart Plus membership shopping service is expected to launch this month, the credit card will come at a yet-undisclosed date.
The card was originally scheduled to be issued earlier this year, but the coronavirus pandemic torpedoed those initial plans.
The superstore retailer already has a credit card for its regular customers: the no-annual-fee Capital One Walmart Rewards Card.
The biggest perk on that card is 5% unlimited cash back at Walmart.com, including grocery pickup and delivery.
The soon-to-arrive Walmart+ credit card is largely seen as Walmart's attempt to go head-to-head with Amazon in the card space.
The main benefit of the Amazon Prime Visa Signature Card, exclusively for Prime subscribers, is a 5% return on Amazon and Whole Foods purchases.
Walmart Plus versus Amazon Prime
Walmart's $98 per year membership shopping service will provide same-day grocery delivery, discounts on fuel purchases, and other yet-to-be-announced perks.
Amazon Prime, which costs $119 annually, includes free two-day delivery on a huge number of items — with some products even available on the same day or next day.
There's also free grocery delivery in some cities, Prime Video and other benefits.
In April, as covid-19 confined people at home, Walmart introduced a two-hour express grocery delivery program for customers near select stores.
Always with an eye to its most formidable competitor, Walmart is said to also be considering adding video streaming entertainment at some point in the future.
The battle lines are drawn
The two giant US retailers are facing off amid a coronavirus pandemic that has given grocery deliveries their biggest surge in history.
Walmart's arsenal is built around a vast network of brick-and-mortar stores scattered across the country.
Amazon has a built-in ecosystem with Prime Video, music, Alexa devices and more. The seemingly unstoppable online retailer also has a daunting head start in the delivery subscription space.
Not enough is yet known about the Walmart subscription offering and the subsequent credit card, but no one is counting out the Bentonville, Ark.-based retailer.
With the launch of its own version of Amazon Prime service and credit card, Walmart has thrown down the gauntlet. It's time to see the two shopping giants really duke it out head-to-head.