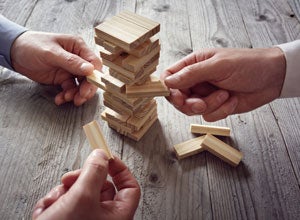 Cloud payments provider Volante Technologies and Juniper Payments are participating in the pilot of Federal Reserve's instant payments solution called the FedNow service.
The new FedNow service will be launched in 2023 or 2024. It will help financial institutions and their service provides to bring instant payments to communities across the US.
Volante and Juniper will provide inputs into the overall user experience of FedNow's features and functions and ensure its readiness for testing.
They will be the first to use the FedNow Service before it is available to the general public.
At the outset, the inputs given by Volante and Juniper as participants in the pilot programme will help the central bank define the service and adoption roadmap, readiness approaches and instant payments strategy.
Additionally, FedNow will help close the loop on FedWire Funds Service, the RTP network and On-We Junifunds Network – the instant payments service gateway of Juniper.
Volante enables real-time payments over The Clearing House (TCH) RTP network in the US. It is also a member of the US Faster Payments Council.
Juniper Payments serves over 3,000 US financial institutions by offering ACH, wires, check clearing, global payment solutions, compliance, and audit tools.
Volante Technologies SVP of global product management John Farrell said: "We are proud to be supporting the Federal Reserve in developing its first major new payment system in four decades.
"We look forward to working side by side as trusted partners with the Fed and other pilot participants to help ensure the service meets stakeholder needs."
Juniper Payments CEO Jon Budd said: "We are excited to participate with the Federal Reserve as they introduce their first major new payment system in four decades.
"This innovation effort will also establish the building blocks necessary to optimise traditional payments infrastructure ensuring community financial institutions can serve the marketplace for the long run."