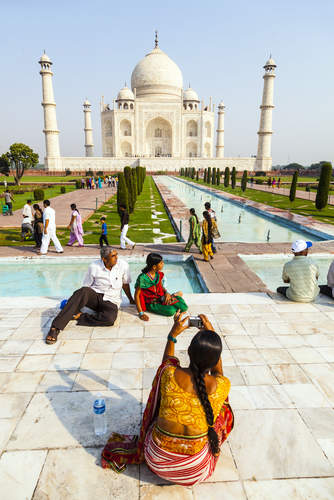 Vodafone has teamed up with ICICI Bank, India's largest private sector bank, to launch the m-payments service M-Pesa in India.
The mobile money service allows customers to send and receive small amounts of money via their mobile phones.
The service provided by M-Pesa opens services that were previously out of reach for many customers, particularly those living with no banking infrastructure.
According to Vodafone and ICICI Bank, 700 million of the country's population have no access to conventional banking.
Marten Pieters, Managing director and CEO, Vodafone India, said: "For millions of people in India, a mobile phone is a bank account, a front door to a micro-business or a lifeline to people in the remotest areas. Mobile technology has a critical role to play in servicing the unbanked and under-serviced sections of the society. Using M-Pesa we will provide people in remote areas a convenient way to bank, transfer money and make payments in a safe and secure manner."
Users of the service can send money to any mobile number. The recipient will receive an SMS along with details of the transaction and a voucher code. An authorised agent will facilitate the withdrawal request from his handset after verifying the user's proof of identity, mobile number and the withdrawal code.
Rajiv Sabharwal, executive director, ICICI Bank, said of the partnership: "This launch is line with the bank's objective of achieving greater financial inclusion. It also enriches the bank's existing suite of mobile banking offerings."
M-Pesa, originally launched in 2007 is now available in eight countries including Kenya, Tanzania and Democratic Republic of Congo.
Related Articles
Vodafone plans to launch M-Pesa in Myanmar
Kenyan government to investigate M-Pesa transactions above $3,500