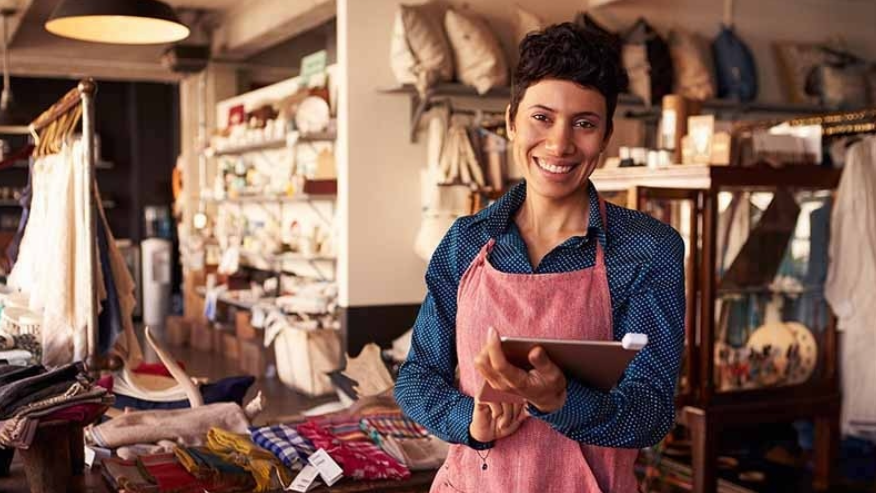 More than 100 Visa partners across Europe have joined the Where You Shop Matters. The initiative is designed to help small business owners build digital capabilities and continue serving their communities.
More than two million small firms across Europe have received support since the launch of the program in summer 2020.
The announcement marks a major milestone in Visa's commitment to help eight million small and medium sized businesses (SMBs) in Europe – and 50 million globally – to get online, adapt and future proof their business.
Across Europe, Covid-19 continues to have a devastating impact on small businesses.
Dealing with the ravages of Covid
Research conducted by Visa revealed that 65% of small businesses are concerned about the future of their business.
With many having to operate under restrictions and lockdowns, small businesses are increasingly moving their operations online and embracing digital payments.
Visa data shows that over 10 countries in Europe have seen a 20% increase in online sales and eight in ten transactions are now contactless.
Since announcing its commitment to support eight million small businesses across Europe in their digital transformation journey, Visa has joined forces with banks, governments, commerce platforms and technology partners to digitally enable small businesses.
Highlights include:
Public Private Partnerships:In the Czech Republic, Poland and Slovakia, Visa is working with governments to provide small business access to contactless acceptance terminals and software free of charge for the first 12 months. Governments in 29 countries have responded and raised the contactless limit to make it easier to for consumers to pay touch free.
New acceptance technology:'Tap-to-Phone', a new Visa technology that transforms mobile devices into payment terminals, is helping thousands of small business owners to accept digital payments in the Czech Republic, Italy, Poland, Romania, Slovakia Turkey, Ukraine, and the UK.
New online tools: Setting up a business online can be a daunting task. Visa is working with online platforms and digital marketplaces so that small stores can set up an online presence with minimal cost and hassle. These programmes have been launched in several countries across Europe supporting thousands of local businesses. Visa has also expanded its Practical Business Skills platform, a global digital platform delivering free education resources to help small and micro business (SMB) owners make confident, informed decisions to grow their businesses through expanded digital transformation.
New banking tools: Small firms are also turning to digital banking tools to help manage their finances during a critical time for their business. In partnership with banks and fintechs across Europe, Visa has over 30 new business card programmes that help small firms better manage their cashflow and purchasing, while offering access to innovative, new business banking tools.
Community Engagement:Visa has expanded its Where You Shop Matters campaign, calling on consumers to shop locally and support small businesses in their communities. Examples of local campaigns to galvanise support for local shops include Champion Green (Ireland), Smart SME (Turkey) and Fiver Fest (UK).