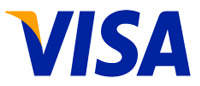 Visa has introduced Visa Smarter Stand-in Processing (Smarter STIP) capability to assist financial institutions in managing transaction authorisations during service disruptions.
Smarter STIP is designed to deliver informed decisions to approve or decline transactions on behalf of issuers, during a service disruption, by utilising real-time artificial intelligence (AI) and deep learning to analyse past transactions.
It is said to be a first in a suite of novel AI-powered innovations added to Visa's global processing network, VisaNet. The company previously used AI and neural networks to prevent fraud.
Visa executive vice president and chief product officer Jack Forestell said: "Consumers expect instant and uninterrupted access to their funds—failure to meet that expectation can be costly.
"Stand-in processing has always been a vital assurance to our clients that when the unexpected occurs, we've got their back. By adding AI, that capability becomes smarter, stronger, and more dynamic."
The new capability is intended to eliminate the'suboptimal experience' of the cardholders during service disruptions. It builds on Visa's existing STIP capability by using real-time evaluation of cardholder-level features.
Visa president of technology RajatTaneja said: "With one of the largest and richest data sets in the world, Visa is extremely well positioned to unlock the full potential of AI for our clients and cardholders, and at massive scale.
"We've made significant investments in our infrastructure, making it possible to harness this data more deeply across all facets of VisaNet. Our data, combined with low-latency architecture and our unique modeling capabilities, make our technology platform among the most powerful for AI."​
According to Visa, Smarter STI has already attracted interest from various financial institutions globally. It is set for a worldwide launch in October this year.
Issuers connected to Visa DPS will be enabled for Smarter STIP upon the launch of the service, Visa noted.