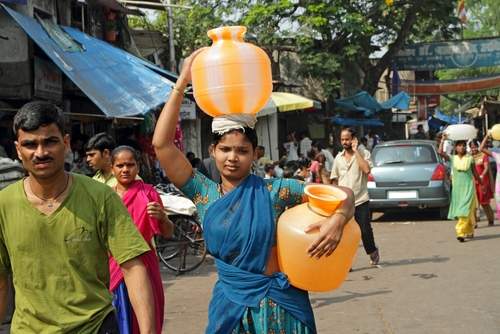 Visa has launched a mobile money platform, offering financial services to the unbanked in developing countries.
The credit card giant says the global plug-and-pay platform will make it easy and cost-efficient for mobile operators, banks and micro-lending institutions to offer mobile financial services to consumers.
The mobile money service allows Visa to host and manage all aspects of the program on behalf of the provider, offering mobile network operators and financial institutions a local connection to Visa's payment network, VisaNet.
Customers will have access to a financial account linked to their mobile phone number, including services such as cash-in and -out transactions at agent locations, paying bills, sending money to relatives, topping-up air time and buying train tickets.
Hosted in Visa's data centres, the platform is based on technology developed by Fundamo, the mobile money technology acquired by Visa in 2011.
Bill Gajda, head of global mobile products for Visa Inc., said: "Visa's new mobile money platform is designed to allow mobile operators and financial institutions to focus on their core business, while leaving the management of their mobile money service to Visa."
Ashwin Raj, business leader, global mobile product at Visa Inc., told Cards International the platform would usher in the next phase of evolution for the mobile payments industry.
He said: "I think the key is going to be the interoperability, and that is going to make a significant difference for the growth of mobile money.
"If two family members want to exchange money and they are on two different networks and they can't do it today, Visa, through its network, will be able to make that happen."
The product, customised for every market, works via very simple feature phones with no apps, although there will be apps in place for markets where there are smart phones.
The first services are being launched by Aircel and ICICI Bank mobile money customers in India and account holders of Bank of Kigali and Urwego Opportunity Bank in Rwanda.
"The target segment for us is primarily the under-served in terms of financial services, so we are looking at the unbanked and the underbanked," Mr Raj said.
"We feel that today, because of mobile penetration in a lot of these emerging markets, a lot of consumers have a mobile device in their hands but they do not have any form of financial access or relationship."
Although Visa was not able to name specific markets, Mr Raj said they were looking at Africa, Asia and Latin America.
"Those are the three big focus regions, given that those are the markets where we have a large population of the unbanked, combined with the high mobile penetration," he concluded.