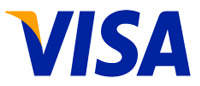 Visa has reported a slump in fiscal fourth quarter profit as payments suffered market jitters triggered by the Covid-19 pandemic.
Key metrics
Visa's profit in the three months to September stood at $2.14bn, or 97 cents per share, versus $3.02bn or $1.34 a share.
The San Francisco-based firm's net revenues dropped 17% to $5.1bn from $6.14bn over the period.
Operating income of $3.14bn was 16% lower than the previous year. Total operating expenses decreased 18% to $1.96bn from $2.4bn.
Payments volume on a constant-dollar basis for the three months ended 30 September 2020 rose 4% over the previous year.
On a constant-dollar basis, cross-border volume excluding transactions within Europe plunged 41% while total cross-border volume decreased 29%.
Domestic transactions drove a 3% growth in total processed transactions to 37.4 billion.
However, cross-border spending was depressed, particularly in travel spending, noted the firm.
Commenting on the performance, Visa chairman and CEO Alfred Kelly, Jr. said: "While our business drivers and financial results were impacted by COVID-19 in 2020, we've made significant progress in advancing our growth strategy.
"Visa drove the adoption of eCommerce and tap to pay to accelerate cash digitisation, successfully unlocked new flows by expanding Visa Direct and B2B partnerships, and facilitated client innovation through our value added services.
"As the world turns increasingly to digital payments, we see tremendous opportunity for growth."
Visa was recently in the news for its acquisition of YellowPepper, a mobile payments firm  that operates in Latin America and the Caribbean.
However, Visa's planned $5.3bn deal to acquire fintech firm Plaid is under the scanner over competition concerns.