At Visa Europe's membership conference,
held in Rome at the end of April, the association stated its firm
commitment to a European-controlled and -owned membership model
amid an atmosphere of regulatory uncertainty.
Victoria
Conroy
reports.
It has been over two years since Visa last staged a gathering of
its European bank members and during that time, the payment
industry has experienced a number of significant developments that
will undoubtedly shape the future of European payments. There have
been the long-running debates over interchange, the migration from
cash to cards and the development of contactless and prepaid
cards.
Most notably for Visa's members, Visa announced its intention to
restructure into a publicly traded company, with the exception of
Visa Europe which will remain as a membership association
model.
Peter Ayliffe, Visa Europe's president and CEO, began Visa
Europe's 2007 membership conference by listing the progress that
Visa has made over the last two years. "The rate of change has been
breathtaking," he said. "Card payments are now woven into the
fabric of consumer life – there are now 45 Visa cards issued every
minute, and the rate of change is accelerating cash replacement.
Visa cards currently account for €1 [$1.35] in every €9 spent in
Europe – by 2015, we want to see that figure becoming €1 in every
€5. We want to be the world's most trusted currency."
Visa restructure on track
Ayliffe told delegates that Visa's restructure was on track to
be completed within the previously announced 18-month timescale,
and that Visa Europe's decision to remain as a membership
association would help to drive collaboration efforts as the
European payment industry gears up for the implementation of the
Single Euro Payments Area (SEPA). "We are at a critical stage of
European payment development," he said. "With 36 national
environments, there is no such thing as the common consumer. There
are different bank motivations which will require greater
collaboration efforts. Our membership model enables that
collaboration. Payments need to be developed by European
participation in order to deliver business value at the customer
and bank level."
How well do you
really

know your competitors?

Access the most comprehensive Company Profiles on the market, powered by GlobalData. Save hours of research. Gain competitive edge.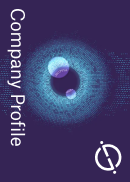 Company Profile – free sample
Thank you!
Your download email will arrive shortly
Not ready to buy yet? Download a free sample
We are confident about the unique quality of our Company Profiles. However, we want you to make the most beneficial decision for your business, so we offer a free sample that you can download by submitting the below form
By GlobalData
Referring to the tussles that Visa has had over interchange with
European regulators, he added: "SEPA needs a common legal basis –
the challenge now is for consistent implementation of regulation in
member states. With regards to interchange, there is much
uncertainty, and the industry needs certainty that regulation will
respect the economic model of interchange. We need to engage in
constructive dialogue with the regulators – the alternative [of
having interchange reduced by regulators] means too much for us to
lose. We are determined to keep Visa commercially viable."
Carol Walsh, executive vice-president and general counsel at
Visa Europe, continued the regulation theme with a session that
addressed the most pressing legal concerns facing banks and the
payment networks as they contend with regulatory interference.
Walsh said: "With interchange, we at Visa have won quite a few
battles both nationally and internationally, but the war does rage
on. As a financial institution, how can you create a successful
SEPA and cashless payments for all when there is no legal
certainty?"
Walsh outlined the main objectives for Visa and its members:
continue to encourage demand and the usage of cards in Europe; set
interchange at realistic levels at a rate that covers the cost of
issuers' business but enables them to invest in new payment
services; implement a stable, long-term solution; and lobby for
consistency of regulation applied to all member states and systems,
so that competition isn't distorted and no system is put at a
commercial disadvantage.
Walsh said that a political agenda was underpinning regulation
in the payment industry. "The industry is in an impossible
situation," she said. "We need to engage with regulators while at
the same time protecting business economics."
She noted that MasterCard had chosen to take a more combative
approach to the regulators, but she stressed that Visa Europe would
endeavour to seek a "negotiated outcome" on the issue of
interchange. However, she added that Visa has only a limited window
of opportunity to achieve this, given that its interchange
exemption, which was previously negotiated with the European
Commission (EC), expires at the end of 2007. "There is a real
benefit to having a negotiated settlement, rather than protracted
litigation. Decisions made over the coming months will have a
significant impact on everyone within the payment industry," she
said.
"Although these decisions are being made at the European level,
they don't necessarily act as the benchmark for the whole region –
there can still be national differences. There are eight national
inquiries at varying stages and with different results, but the
payment industry is being expected to create SEPA. If we're going
to do that, we need joined-up thinking and action at a national
level."
Constructive dialogue crucial
Walsh reiterated the economic benefits of interchange, and said
that the risks of it being regulated meant that a constructive
dialogue with regulators was crucial. "What lessons can we take
away from our experience with regulation so far? Interchange is the
lifeblood of the four-party payment system. It gives economic value
to our members and it accounts for some €5 billion every year, and
that's just with Visa programmes. If we get this one wrong – if
interchange gets cut back to the bone like in Australia, or
eliminated altogether like [European Commissioner for Competition] Neelie Kroes was suggesting – the consequences could be immense.
Our economic model would be in turmoil."
The danger of having interchange reduced by the regulators would
also fan out into the wider society, Walsh said. "Consequently,
there would be little appetite for new products or new investments.
And if we're right with our economic theory, then the card market
would contract, which is very funny when governments want us to
become a cashless society. Following the European lead, every
single national authority would probably dash into the fray and
decimate interchange."
Walsh urged Visa's members not to take a combative approach when
dealing with regulators. "We don't want any risk-takers or any
brinkmanship in this matter, and in these negotiations, at this
particular time. When it comes to European competition cases, we
have seen some monumental misjudgments over the years. The EC has
identified a problem in the Sector Inquiry – it says interchange is
too high. It thinks interchange has pushed up retail prices and it
wants to make a difference. We're approaching the matter
accordingly. The whole policy of constructive engagement is the
best way to secure the best outcome, because when you're in
dialogue, you can influence the outcome, and although perhaps you
may not always get what you want, it's better than waiting to be
regulated as has happened in Australia."
She added: "Crucially, we're approaching it as a true industry
association. We are at a critical point in our industry's
development and we want to provide leadership. We're not chasing
short-term profits – instead we're trying to concentrate on
sustainable, long-term solutions which will protect the ongoing
profitability of the card for all card payments, for all European
banks. We believe in constructive engagement with the regulators.
We think that this is the only way to secure a favourable long term
settlement. As we've seen domestically, this has provided a
solution, albeit a temporary one. We need to do better this time
and have a much more effective far-reaching settlement if we can.
In contrast, we believe that antagonism, bravado and delaying
tactics are dangerous games to play, and could undermine the
economics of our entire business for everyone.
"We are constantly challenging regulators with information about
the benefits of interchange – something which it appears they are
now beginning to acknowledge. We're also urging them to act fast
and give this industry what it really needs – commercial certainty.
We're insisting that the regulators be even-handed. All systems
should have the freedom to set their interchange at the most
appropriate, most viable level, and none of them should be
commercially disadvantaged. Aside from our dealings with the EC,
we're also working with national regulators and encouraging them to
think and act in a joined-up way in order to get principles applied
across the board. We will challenge in court where we think
national authorities are acting unilaterally or abandoning the
principles of the EU exemption."
However, Walsh also said that Visa Europe would be prepared to
take a harder approach to the EC if negotiations over interchange
exemption failed to bring about a viable outcome. "With regards to
our interchange exemption, by the end of this year, we will have a
clearer view of where we're going. If by that time we have not
secured a satisfactory agreement, this is where we will modify our
approach. When we believe that we have nothing to lose, that's when
we'll change the rules of engagement. If we can't get a deal with
the EC that will give us certainty, and allow us and our members to
run our business in a profitable way, then we've got nothing to
lose and we will fight to the death," she said.
"But, right now, we have everything to lose. For the sake of the
industry, we believe we should have constructive dialogue and
that's what we will be doing on our members' behalf."
Marc Temmerman, executive vice president for SEPA at Visa
Europe, then gave delegates a glimpse of what the European payment
landscape might look like in five years' time. "Monumental
decisions have been made that will impact on Europe for years to
come," he said. Referring to the recent agreement on the Payment
Services Directive, Temmerman said: "Non-banks will be able to
enter the payment space. It is inevitable that large retailer
groups will become issuers and acquirers. Also, banks are becoming
bigger and leaner – they want payment solutions that will work
across all markets."
Consolidation in the payment processing market will also be a
major driver for change, he said. "This has happened far faster
than anyone thought possible. With more standardisation and
harmonisation, this trend is bound to accelerate. To be
competitive, processors will need massive scale, and they will want
to be more active in acquiring. We're also seeing distinctions
beginning to blur, for instance, between automated clearing house
processing and card processing, such as the mergers between Voca
and Link of the UK. There is also the matter of pricing. The EC
won't let this go. As the European market becomes more integrated,
the differences in price will become more apparent, and at some
time in the future, we are bound to see more convergence," he
said.
"It's clear that in 2012 the payments landscape is going to be
very different. So how is Visa preparing for it? At the end of the
day, it's about choice and competition. The traditional value chain
is being transformed. No more restrictive arrangements, no more
proprietary standards, no more barriers to entry. Visa Europe
stands firmly behind the SEPA vision."
Processing consolidation
Philippe Menier, deputy chief executive of Visa Europe,
addressed the continuing consolidation in the European processing
sector. With Europe's payment industry constantly evolving, no
single provider yet has the scale, connectivity or credentials to
do everything for everyone, but he said that Visa Europe's
membership model puts it in the unique position of being able to
develop a Europe-wide processing solution.
Chris de Smet, head of payments practice at payment research
consultancy Unisys, told delegates that the new Europe would
provide the greatest opportunities for pan-European processors or
global banks – conversely, there would be greater risk for small or
medium players. "A diminishing supply of national processors is
pushing up acquisition prices," he said. "And convergence of
technologies places new demands on processors. Domestic interbank
processors are faced with restructuring, and if they don't,
standing still will mean margin erosion."
International banks would need to consolidate processing options
and invest further in processing platforms. They could also achieve
economies of scale by offering processing to others, leading to the
issue of outsourcing. The challenge for smaller players would be
achieving SEPA compliance – would this lead to bundling volumes
with other banks? Most likely in this scenario, he said, would be
the smaller players having to outsource processing to third party
providers with a pan-European presence.
Financial institutions would also have to expand their business
model to incorporate a service model, he said. Banks need to drive
cost reduction in all areas and track profitability. "Consolidation
in processing is the first stage in processing convergence.
Third-party processing expansion into non-card processing is also
likely. Also, card schemes may move vertically and horizontally in
the payment value chain." The message, he said, was that banks
should see this time of unprecedented change as a chance to build
viable new business models.