News
Visa hooks up with Safaricom's M-Pesa to push ecommerce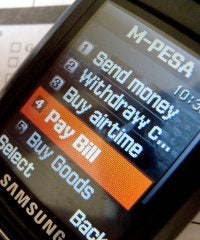 Visa and Safaricom, which is Kenya's largest telecom and operator of M-Pesa, have announced a partnership on payments and tech to boost ecommerce in East Africa.
The alliance will make available M-Pesa's extensive financial services network in the region to Visa's global merchant and card network across 200 countries.
The companies will also collaborate "on development of products that will support digital payments for M-Pesa customers." The parties say, the partnership, which is subject to regulatory approval, will allow them to join hands facilitate e-commerce and increase digital inclusion in the region.

On a continent that is still home to the largest share of the world's unbanked population, Kenya has one of the highest mobile-money penetration rates in the world.
This is largely due to the dominance of M-Pesa in the country, which has 24.5 million customers and a network of 176,000 agents.
Visa's Africa expansion strategy
Visa has been on a VC and partnership spree with African fintech companies. The global financial services giant has named working with the continent's payments startups as core to its Africa expansion strategy.
At Visa's annual call, Andrew Torre, Visa's president for Central and Eastern Europe, Middle East and Africa (CEMEA), highlighted the content's payments potential and its company's plan to tap it.
"We're partnering with non-conventional players to realize this potential — fintechs, neobanks and digital wallets — to reach the one billion consumer opportunity," he said.
Located in Cape Town, Visa's group general manager for Sub-Saharan Africa, Aida Diarra, oversees the company's operations in 48 countries.
The company has a long track record working with the region's large banking entities, but that's shifted to smaller ventures.