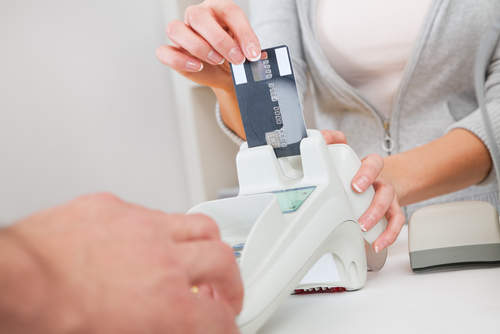 US financial institutions have issued 5,000 EMV chip credit cards per day since the EMV migration began in 2011, with 3.5m chip cards currently being used nationwide, according to Visa.
The EMV chip standard was originally developed by EuroCard, MasterCard and Visa in order to reduce counterfeit card fraud. As a result, the chip cards generate a unique code with each transaction, rendering stolen payment information useless at the point of sale.
The chip also enables emerging forms of electronic payment, such as NFC-based mobile payments.
"We're very pleased with the progress the US has made over the past two years," said Stephanie Ericksen, head of authentication product integration at Visa.
"With each new card, the US payments ecosystem gets one step closer to achieving the improved security that EMV technology affords to consumers, merchants and issuers."
Chip cards have especially been issued to customers travelling abroad where EMV is a growing norm.
Clifford Cook, CMO for US Bank Retail Payment Solutions, said: "EMV is a secure and trusted technology that is in use globally. We're excited to offer chip technology to our cardholders, adding not only an additional layer of protection to transactions, but extra convenience when traveling abroad."
Visa continued to express optimism for the ongoing migration to EMV technology, even though the ubiquity of chip cards in the US is still a few years out.
Related Articles
US debit networks back Discover's bid to develop common platform for EMV chip
ATMIA calls for EMV migration consistency