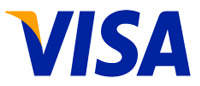 American credit card disruptor Petal has secured a funding of $55 million in Series C funding round, for credit cards targeting the young and underbanked.
The funding round was led by Peter Thiel-backed venture capital (VC) fund Valar Ventures, which was joined by NFL star Kelvin Beachum.
Other investors who participated in the round include Rosecliff Ventures, Afore Capital, RiverPark Ventures, Great Oaks Venture, GR Capital, Nelstone Ventures, Abstract Ventures, Ride Ventures, The Gramercy Fund, Adventure Collective, and Starta Ventures.
The latest funding round brings the total funding raised by the company to date to more than $100m.
Petal will use the fresh capital to offer a Visa credit card to people who have not used a credit card before.
Petal does not rely on credit scores alone. It has created proprietary technology that measures creditworthiness based on income, spending, and savings.
The process is known as "Cash Scoring", which is normally not used to make a credit approval decision.
This process helps underbanked customers gain access to credit. Once approved, customers get access to a mobile app, which they can use to automate payments, track credit scores, and manage subscriptions and spending.
The New York City-headquartered startup said that the Covid-19 pandemic has made it increasingly difficult for people with low scores or no credit history to gain access to credit.
Petal CEO Jason Gross said: "Traditional credit scores have become less reliable in the Covid economy, forcing mainstream banks to significantly scale back access to credit at a time when many people need it most.
"Cash flow scoring allows Petal to continue making credit available even in these volatile economic conditions."
Petal employs 100 people and has been operating remotely since March 2020.
Gross said that he aims to onboard "hundreds of thousands of new customers" over the next two years.