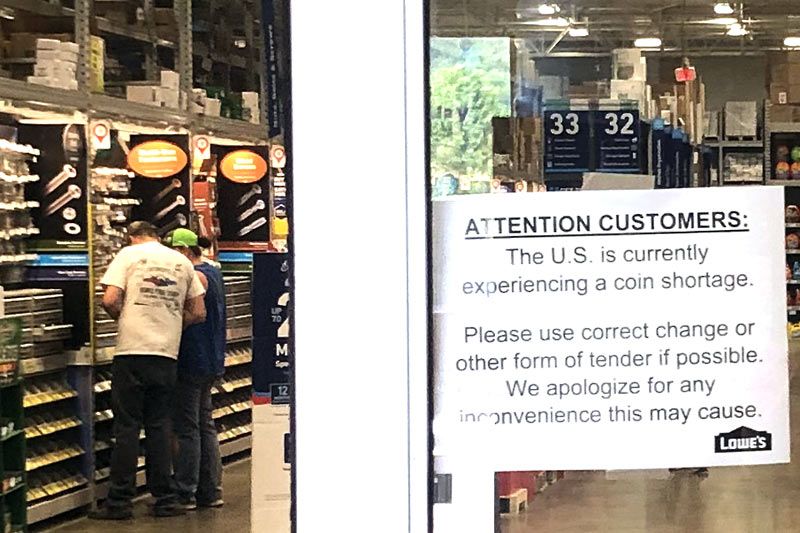 For the past month, Covid-19 has significantly disrupted the supply chain and normal circulation patterns for U.S. coins, leading to a growing use of debit and credit cards.
Banks are getting a lot fewer coins from customers than usual; coin production at the US Mint has dropped significantly due to measures it has put in place to protect its employees. As a result, more Americans are turning to credit cards.
Some retailers have posted signs saying they can accept only exact change or electronic payment.
Increasingly, Americans have catching on to the trend of using tap-to-pay credit cards and mobile wallets, like Apple Pay, to avoid germs during the coronavirus pandemic while also expediting the checkout process at stores.
Turning to contactless and reclaiming benefits
A 2020 American Express Digital Payments survey found that 58% of consumers who have used contactless payments in the past say they are more likely to use them now than ever before.
Mastercard Contactless Consumer Polling found that 51% of Americans are now using some form of contactless payment.
More and more people are rediscovering the benefits of credit cards, such as cash back, points and miles they can put back into their wallet or redeem for gift cards and future travel.
During their Q2 2020 earnings calls, Chase and Wells Fargo noted that spending with debit cards was holding up even better than credit card purchases.
Low velocity and supply-induced scarcity
Economists say that disruption, rather than "shortage," is a better description of the situation.
Once normal circulation begins, they explain to worried Americans who might think "the country is running out of money" (the title of at least one scare-inducing video making the rounds on social media), the disruption will ease out.
A contributing factor to the supply deficiency is that "coin businesses," such as laundromats, vending machines, and car washes, largely stopped operating during the pandemic as a result of social distancing and stay-at-home measures.
These businesses are key components in getting coins to banks to redistribute back into the economy. Since they weren't receiving money, the flow of coins back into the economy has been significantly cut back.
In economic terms, the current coin situation is the result of a low velocity of circulation, or how quickly a single unit of money changes hands in an economy over a specific period of time.
Simply put, coins just aren't moving around fast enough to meet the demand.
The Federal Reserve has created a US Coin Task Force to try to redress the undersupply of coins.