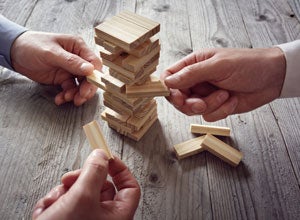 UK-based money transfer services provider TransferWise has been renamed as Wise ten years after its inception.
The move comes shortly after a report said that the firm will file its IPO with joint coordinators Goldman Sachs and Morgan Stanley. TransferWise is recently valued at around $5bn.
In a blog post, TransferWise CEO and co-founder Kristo Käärmann said: "Today our name catches up with who we're already building for — a community of people and businesses with multi-currency lives. Wise is for all of us who live, work, travel, or support family around the world. It's for those of us who want to cut out the middlemen that hold us back from being truly borderless.
"For customers, not too much will change right away. We become "Wise" or "Wise Business" — depending how you use us. You can access your exact same account via wise.com, using your current email and password. You won't need a new account. In a few weeks we will start to redirect transferwise.com to wise.com.
"Our logo has changed, and our apps will be renamed. But our icon — the fast flag — remains as a symbol for money without borders."
Launched in 2011, Wise currently has ten million users and processes £4.5bn on a monthly basis.
Wise has three offerings – an international currency account; Wise Business that serves as the business account for going global; and the Wise Platform that firms such as Monzo, GoCardless, and Xero utilise to tap into the Wise infrastructure.
Hiring efforts
The firm has also unveiled plans to bolster its Singapore presence with a new, larger office space at Paya Lebar Quarter (PLQ) 2.
In 2021, it intends to rope in more than 70 people in Singapore with roles covering expansion, engineering, product and operations.
Asia-Pacific is Wise's fastest-growing region. Through the expansion, the firm aims to meet the needs of regional consumers, businesses and bank partners more effectively, and fuel growth into new markets.
In addition to Singapore, Wise also operates in Kuala Lumpur, Jakarta as well as Hong Kong.